Entertainment
Kathleen Madigan Too Busy To Get Married And Settle Down With A Husband Because Of Frequent Tours?
Balancing life between personal and professional obligations is not an easy task. When you go ahead with your personal life, you might have to adjust professionally and vice-versa.
Today we talk about American comedian and TV personality, Kathleen Madigan who also is juggling between her professional and personal life. She is also known for her stand-up comedy and has toured relentlessly throughout her career. Is that the reason why she is yet to make any decisions regarding her marriage?
Madigan Occupied With Tours; Is It The Reason Behind Her Being Not Married?
Madigan is well known for her professional life rather than her personal life. She is someone who has won over the hearts of many with her comic acts, and she can be proud of what she has achieved thus far. But she is yet to marry and settle down with her husband regarding the personal aspect of her life which makes people often wonder, WHY?
Is being occupied with her professional obligations and touring relentlessly the reason behind that? Maybe, as she is often busy with her working schedule and that might as well prompt her to fail to focus on her getting married.
See This:- Jalen Hurts Career Drove Girlfriend Apart? Height, Weight, & Parents Detail
Back in 2012, she expressed her desire to see her boyfriend via a tweet. But she has not yet come public with the identity of her boyfriend.
Again in 2014, she talked about a man named "Richard" as her boyfriend. It seems her boyfriend is only confined to her tweets and social media activities. And as of now, the love of life of a 53-year-old comedian is well-occupied by her career.
Also, she has a huge number of shows lined up for the rest of 2019 as per her official site and that just indicates how loved she is and how much she too loves her profession.
Her tour date from the 19 January to June 2019 has already been fixed and she claims that she enjoys her life in the world of professionalism. But beyond her professional life, she also has a beautiful world where she used to have a romantic life.
On 2018's Valentine's day, she addressed all the single girl on her an hour-long special standup comedy. She says, she was single all these years on the lovers' day and importantly, it doesn't bother her.
She is so passionate about her career that she doesn't truly remember Valentine's day. She claims that's what the comedian road is all about. She thinks its' the moment to earn more money.
Don't Miss:- Brian Posehn Tour Reflect Career Height | Wife & Baby To Thank For
So on Valentine's day, she asks her sister to ignore the facts that it's Valentine's day and regard it as the St. Patrick's Day. Also, she states that the freedom that the single lady enjoys is better than the married women. Married people usually don't go to bed alone and spend most of the time on kids.
So, she halts all the single people not to be depressed for being single.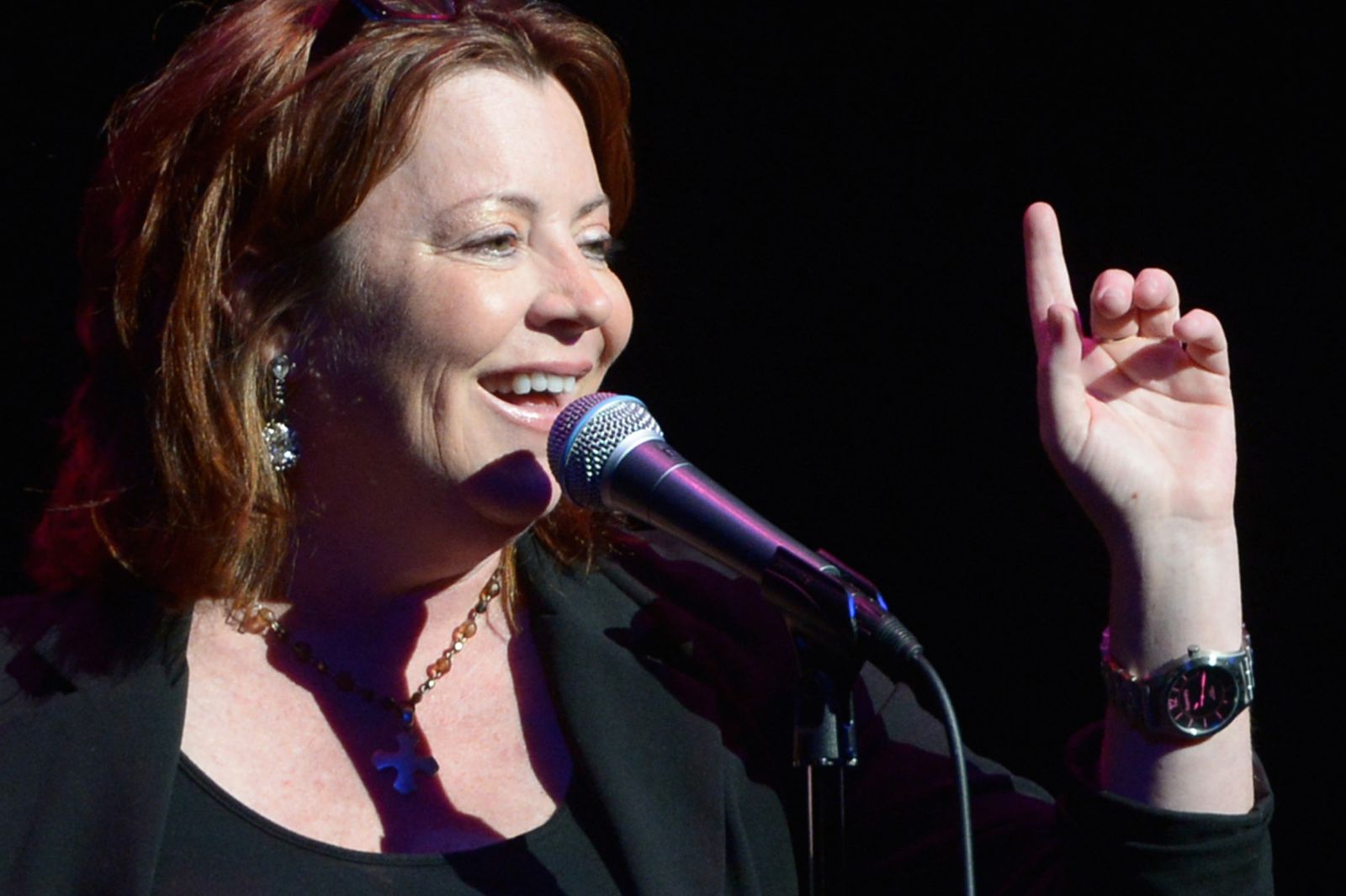 Kathleen Madigan has made quite the name in her career (Photo: realtor.com)
While she has wrapped up her dating life, she was engaged in a rumor to be the lesbian. But her boyfriend tweets has surely swiped the rumors.
A Short Bio of Madigan Along With Her Net Worth:
Born on September 30, 1965, in Florissant, Missouri, USA, Kathleen Madigan is an American comedian and is well known for her stand-up acts. Kathleen Madigan is one of seven children of Jack Madigan, a lawyer, and Vicki Madigan who was a nurse by profession.
She was also awarded the "Funniest Female Stand-Up Comic" at the American Comedy Awards in 1996 which is just one of her many accomplishments in her career. She is loved by many around the globe for her works and tours relentlessly.
Dive In:- Garrett Watts Age 29, Proud Gay Man Casually Dating A Hunk Amid Career Height
As a reason, she is yet to marry even after living for half a century in her life. She has not lacked any dedication and is "serious" about her profession which has paid her good dividend which can be seen through her net worth of $500 Thousand (approx.).
Hopefully, she does even better with her career in the days to come.We wish her the best of life!