Kathleen Lights is in a happily married relationship with her boyfriend turned husband...throughout their marriage, they ended up getting a divorce when the...revealed any information on her verified net worth...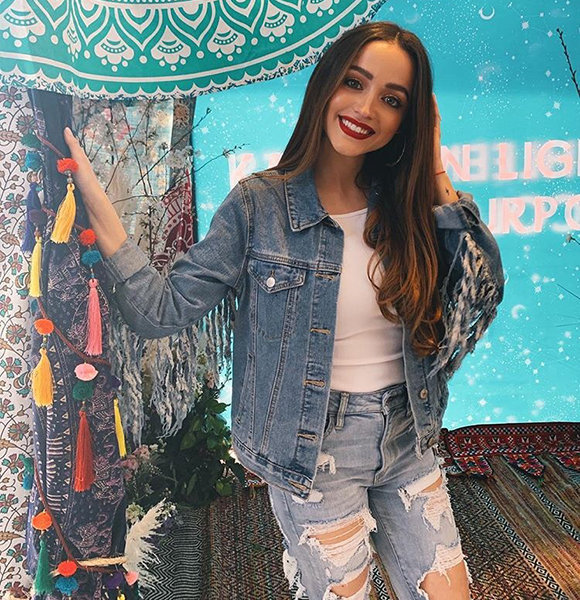 Kathleen Lights attracted a wide fan following ever since she stepped in the world of YouTube in 2012.
Her self titled YouTube channel has over more than four million subscribers. Similarly, she has a second channel titled DaysOfOurLights, where she posts her vlogs and documents her everyday events. Interestingly, it boasts over 144 thousand subscribers.
Moreover, her Instagram account has more than two million followers.
Did Kathleen Lights Get Divorced?
Famous personalities' marriages often attract rumors of divorce as a byproduct of fame. Likewise, the beauty guru's name couldn't escape such talks either. Thankfully though, she is in a happily married relationship with her boyfriend-turned-husband, Daniel Fuentes.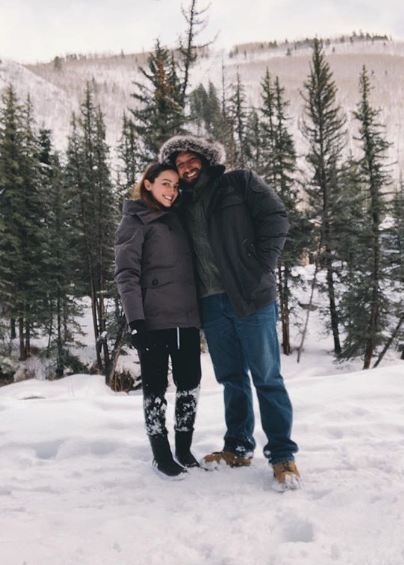 Kathleen Lights spends time with husband Daniel Fuentes at the snowy mountains of Colorado on March 2019 (Photo: Kathleen Lights's Instagram)
Her husband was formerly a soldier and served his time in Afghanistan. Kathleen was very well acquainted with him since her younger years due to her friendship with Daniel's sister.
They started dating after Daniel left the Army. Interestingly, their first date took place on Hard Rock near a restaurant called Tattoo.
Wedding & Age Controversy
The influencer's wedding took place on 22nd January 2010. But, her happy day got marred by controversies as there was a lot of backlash within her fan community, due to the age gap in their marriage.
Since her husband is seven years older than her, many pointed out that she should've found someone closer to her age. But, she took to Twitter in 2016 to reveal her indifference towards all the criticisms. As a happily married woman, Kathleen features her husband in several of her videos.
Net Worth
The internet icon hasn't yet revealed any information on her verified net worth. However, her sources of income are enough to confirm that she accumulates a handsome salary.
For You:- Most Expensive Makeup Brands & Products In The World
Her YouTube channel remains her most valuable asset as she earns about $25,000 on average from it. She also receives paychecks from various brands such as Colourpop and Morphe from online promotion.
Further, she has her nail polish line named KL Polish. In 2018, The social media star worked for YouTube channel Univision Creator Network (UCN) under an undisclosed contract.
Since the channel is owned by major Spanish-language television station, she surely received an impressive paycheck.
Bio: Birthday, Ethnicity
Kathleen's age is 27 years old as per her registered birthdate, i.e., 27th January 1992.
Her parents moved to America from their native country Cuba. Thus, the internet personality is very transparent about her Latin roots. Kathleen even shared a series of old home videos showcasing the family's past events through Instagram in 2019.
Celeb With Cuban Parents:- Maurice Compte Bio, Married, Wife, Net Worth
The star of height 5 feet and 1 inch (1.5 meters) grew up in Miami, Florida along with her elder brother Johnny and younger sister Ylette Luis. Her sister is an established entrepreneur with her own online jewelry store.
The siblings' parents ended up getting a divorce when the YouTube star turned 18.