Entertainment
All You Need to Know About Katia Langenheim's Net Worth, Daughter Ruby Rose & More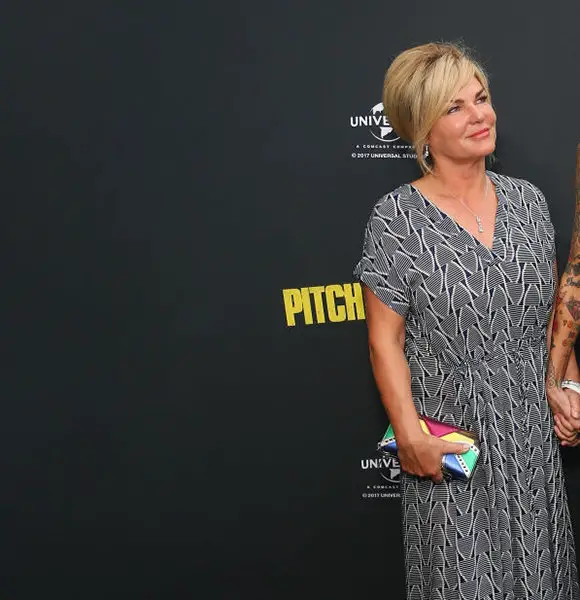 Katia Langenheim is a painter and artist by profession. Her art has been exhibited in showcases in Melbourne. However, she is most known for being the mother of 'Orange Is the New Black' alum, Ruby Rose.
The mother-daughter shares a close bond; Katia often accompanies her star daughter on vacations and events.
Katia Langenheim & Her Daughter Ruby Rose
Katia had an unconventional start in life. She got pregnant with Ruby quite early in her life. Unfortunately, after her daughter's birth, things got worse as the father of her child was abusive.
She took her daughter and lived in a caravan to escape the toxic relationship. Finally, she was able to get out of the abusive relationship at the age of 20 and started raising the former MTV VJ as a single mom.
You may also like:- Veronica Montelongo Bio, Husband, Parents, Height
But, adversities were far from over for the star mom and her daughter. Ruby explained about her lesbian sexuality at the age of six.
But, while Katia supported her daughter immensely, Ruby's classmates were the opposite. And while Ruby was around the age of 12, she got bullied excessively.
The trouble at school and her struggle with gender identity led Ruby to depression. At one point, she even contemplated suicide.
However, as a mother and a supporter, Katia was by her daughter's side during all the battles. She even bought a beachside shack in Kilcunda as an escape to help her actress daughter.
More on Katia Langenheim's Daughter
Born on 20th March 1986 in Melbourne, Ruby Rose got her start in showbiz in 2002 as a part of the Girlfriend Model Search competition. Then, the upcoming model went on to work with brands like Milk and Honey, Gallaz, Maybelline, and Urban Decay Cosmetics.
She started making waves in the fashion world with magazine covers such as Vogue Australia, InStyle Magazine, Maxim, and New York's Inked Magazine.
Related to Katia's daughter:- Phoebe Dahl Has A New Lesbian Partner To Cuddle With! A Dating Affair after Split With Former Fiance
However, in 2007 she shifted her focus from a modeling career to television and participated in MTV VJ Search. Moreover, she went on to land the hosting gig on MTV Australia in 2011.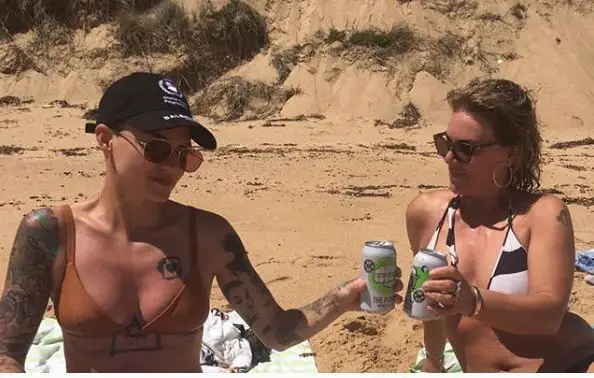 Katia Langenheim gets a mother's day tribute from her daughter Ruby Rose on 12th May 2019 (Photo: Ruby Rose's Instagram)
While Ruby was a decent celebrity in Australia, her 2015 guest role in 'Orange Is the New Black' exploded her to Hollywood. She became a talking point in the pop culture news and gained huge celeb status.
Today, according to a report by Celebrity Net Worth, she boasts a net worth of $2 million. Ruby Rose built her empire with high-profile Hollywood roles in projects, namely 'John Wick: Chapter 2' and 'Pitch Perfect 3,' to name a few.
More on Ruby's love life:- Jess Origliasso Splits From Longtime Girlfriend On April 1st! Dating Ends, No Kidding
The bonafide actress of height 5 feet 7 inches (1.70 m) is set to star in the first openly gay superhero, Batwoman, in 2019.
Amid her busy Hollywood career, Ruby Rose hasn't forgotten her role model, Katia. On 12th May, 2019, she posted an adorable picture of the duo and wished her courageous mother on the occasion of mother's day.
Stay with us for more upcoming updates regarding the ultimate duo and their amazing relationship.