Entertainment
Kayla Tausche Married to Husband Jeffrey Izant For a Year Now!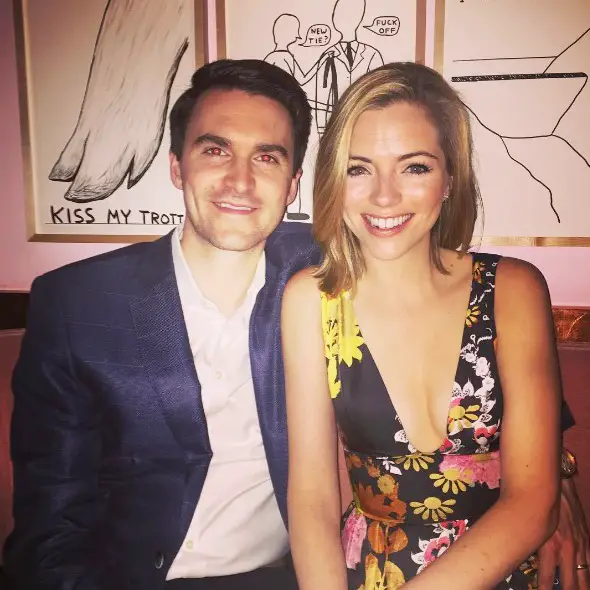 Kayla Tausche is a name that comes to our mind when anyone mentions Squawk Alley. Tausche, 32 has won millions of hearts with her appealing appearance and wonderful presenting skills. There are millions who want to date her, but unfortunately, her heart is owned by her husband Jeffrey Jacob Izant.
Kayla's Married Life With Boyfriend Turned Husband:
Tausche along her professional accomplishments found her life partner in the form of her boyfriend Izant. Extremely private about her personal life, Kyla has managed to keep all information regarding her and her boyfriend's relationship under the curtains.
You May Also Like: Find about CNN's Erin Burnett Married life and Children. Meet her Citigroup MD Husband
With such an attractive personality and a charming face, Kayla broke the hearts of many after she decided to tie the knot. She married her longtime boyfriend Izant in April 2015. They got married at the famous Christ the King Cathedral in Atlanta.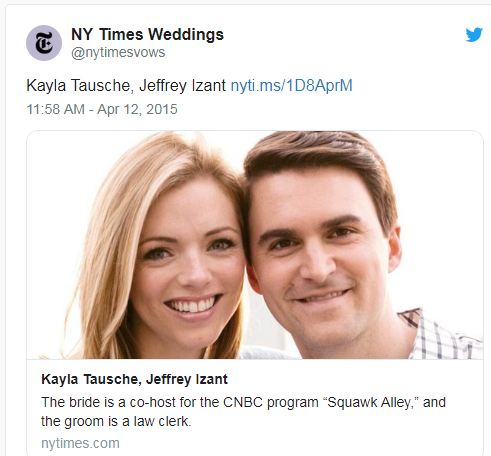 NY times wedding congratulating Kayla on her wedding. (Photo: NY Times Weddings' Twitter)
Her husband, Jeffrey Jacob Izant is a lawyer. He received a law degree from Columbia and graduated cum laude from Princeton. Jeffrey is working in Brooklyn as a law clerk to Judge Reena Raggi.
Don't Miss: CNBC's Julia Boorstin Wiki: A Bio Ranging From Age to Her Lessons with a Baby
Kayla seems to be relatively active in her Instagram profile, remembering all the important dates, including the birthday, wish to her husband on 13 May.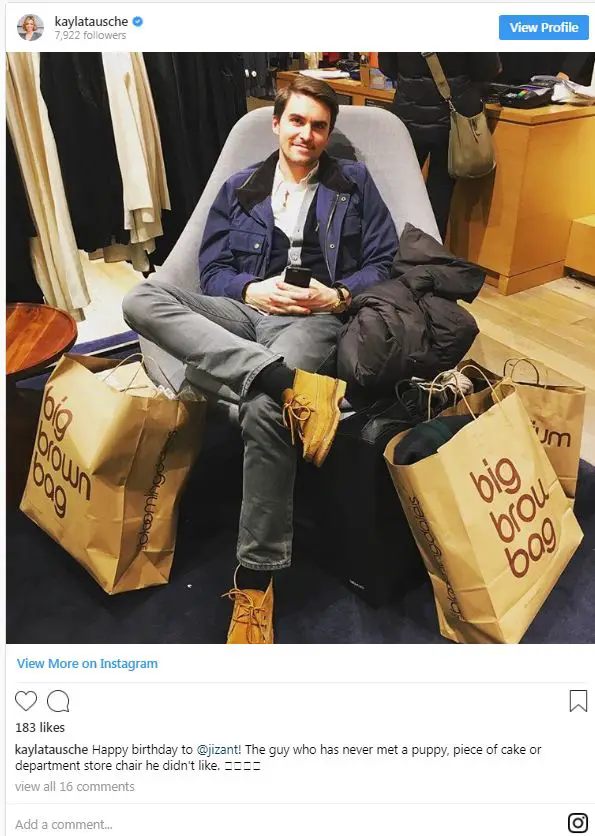 Kayla wishing her husband a happy birthday on 13 May 2016. (Photo: Kayla Tausche's Instagram)
The couple has recently completed their three-year date. Marking their 3rd year anniversary, Kayla took to Instagram to wish her husband on 14 April 2018.
"(Soon-to-be) party of three on our third anniversary. Baby girl Izant coming late summer! "
Kayla in her post in April also hinted a baby coming their way with her caption. This happiness was later realized by the couple when Kayla gave birth to a wonderful baby girl Cece Izant on 12 September 2018. Welcoming the new-born into the world, Kayla shared her happiness amongst her followers via Instagram.
"Our world was turned upside down and right side up on Friday night... CeCe Izant, you are the picture of perfection and we love you more than words can say! Catherine Clancy Izant 9/7/2018 7lb 2oz"
The couple along with their baby girl seems to manage time from their busy schedule and spend some quality time together on several occasions going by Kayla's Instagram account.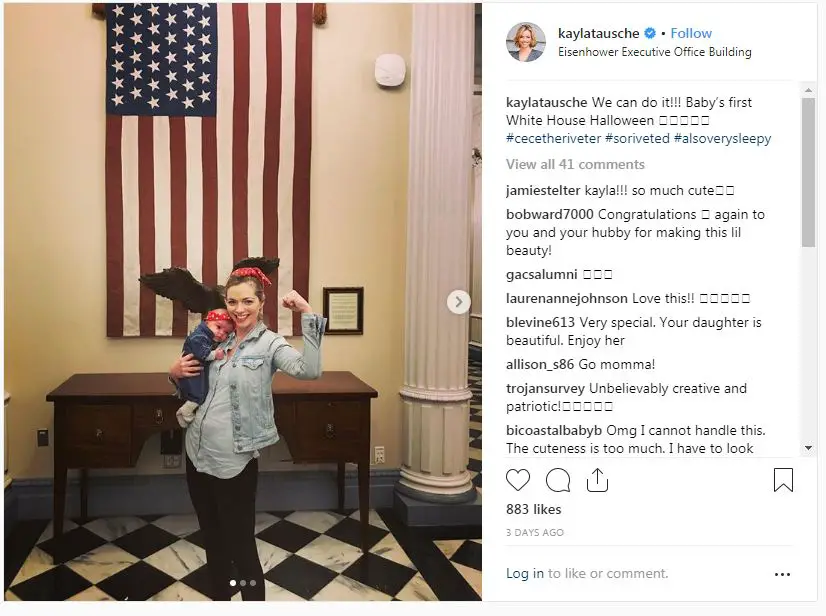 Kayla Tausche alongside her baby attending a Halloween event. (Photo: Kayla Tausche's Instagram)
Besides the progress in her personal life coming from the addition of an extra member in the family, Kayla has also taken a step further in her professional career. Her stint as a co-anchor of Squawk Alley came to an end in April 2017.
Kayla has since then gone on to fill the position of a Washingon Correspondent in the Washington D.C Metro area, covering business under the Trump administration.
Read Also: Charlie Gasparino; Married Man With Wife! A Look Inside His Life​​​​​​​
Escalating one step at a time, Kayla has thus progressed in personal and professional life. Continuously in search for new opportunities, it would not be a surprise if the CNBC associated reporter makes it big in her field after all.
Tausche is co-anchor of  CNBC's Squawk Alley, along with Carl Quintanilla and Jon Fortt.