Entertainment
Why Did Kaynette Williams Divorce Her Singer Husband, Blake Shelton? Who is Her Boyfriend Now?
We all recognize the singer of "Came here to forget," Blake Shelton, don't we?  However, very few of us remember his first marriage and wife. Here, today we are talking about Blake's first wife, Kaynette Williams, their marriage, and her current whereabouts.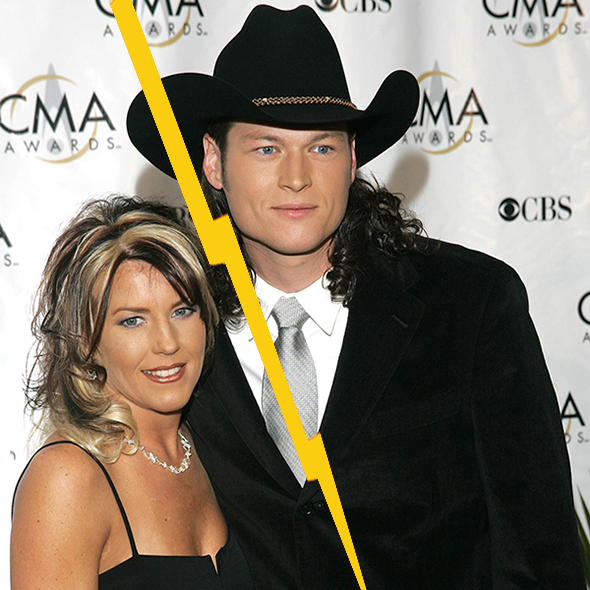 Quick Information
Nationality

American

Birth Place

Ada, Oklahoma

Profession

Math Facilitator

Ethnicity/Race

White

Relationship Status

Dating

Divorce/Split

Yes (Once)

Wedding Date

17-11-2003 To 2006

Boyfriend

Cody Joe Scheck

Ex-Husband

Blake Shelton

Net Worth

N/A

Hair

Long

Lesbian

No
Aren't we all familiar with the singer of Came Here to Forget, Blake Shelton?
Few of us, though, recall his first marriage and wife. Today we shall talk about Blake's first wife, Kaynette Williams, as well as their marriage and where she is now.
Her Then Married Life And The Divorce with Blake Shelton
Kaynette Williams tied the knot with Blake Shelton, her ex-husband, on November 17, 2003. 
The pair met in high school and dated for several years before marrying. Before and throughout their wedding, the couple had a deep affection for each other.
Shelton revealed his love for her to Country Weekly in December 2003, saying that she has an aura around her that prevents him from deviating. He explained, 
"I knew Kaynette was the one just because I can't explain it. I can't say it's because we get along or because of the way she looks. It's just something I feel — you know what I mean? It's nothing more than just knowing you're right."
Some of the fans of the couple posted the picture of both of them to their Twitter to show a sweet gesture to the couple.

Shelton's love for her, however, could not last for a long time. After performing together at a concert in 2006, he began to fall for Miranda Lambert, his then present wife.
In 2006, his first wife filed for divorce, accusing him of "inappropriate marital misbehavior."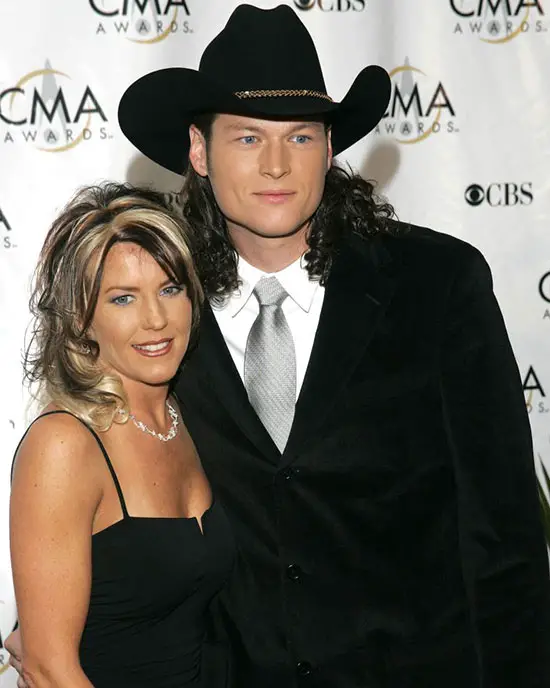 Caption: Kaynette Williams and ex-husband Blake Shelton at the 49th Annual Academy of Country Music Awards in 2004. (Source: ibtimes.com)
The singer had lately experienced the death of his brother, and Williams had recently parted from his beloved. The separation, on the other hand, did free each other from the relationship.
Where is Kaynette Williams Now? Is She Married?
Following her divorce, she almost completely disappeared from the media and the spotlight. 
It appears that she was looking for a more peaceful and serene setting to help her cope with her grief over the separation.
According to a 2011 interview with the National Enquirer, Williams moved to Oklahoma from Tennessee following the divorce. 
Her ex-husband and his then-wife, however, had also relocated to Oklahoma, making it difficult for her to remain in the same city.
 "After Blake and I split up, I moved from Tennessee back to Oklahoma. But then Blake and Miranda moved back there to a neighboring town, and it just felt like Oklahoma wasn't big enough for all of us."
Today, she works as a math facilitator in an elementary school in Kansas and resides in Great Bend. She is now married to Cody Joe Scheck, a rodeo champion and world record holder in steer roping.
The 48-year-old and, according to reports, are as happy as they've ever been.
Has Blake Shelton Moved On Already? Currently, Married? 
As you may have predicted, the singer has moved in life and has been related to a number of famous names.
But, more importantly, his first divorce was less publicized, and his romance with his second wife is more well-known.
Shelton and Lambert performed You're The Reason God Made Oklahoma for a CMT special in 2005. On stage, while performing a duet, the American country singers gave their hearts to each other.
He told Entertainment Weekly in 2011 about the strange occurrence of falling for a lady while still married.
 I was a married guy, you know? Standing up there and singing with somebody and going, 'Man, this shouldn't be happening.' Looking back on that, I was falling in love with her, right there on stage."
Both the couple appeared to be genuinely in love with each other, as they were seen together on every occasion and posing for the cameras.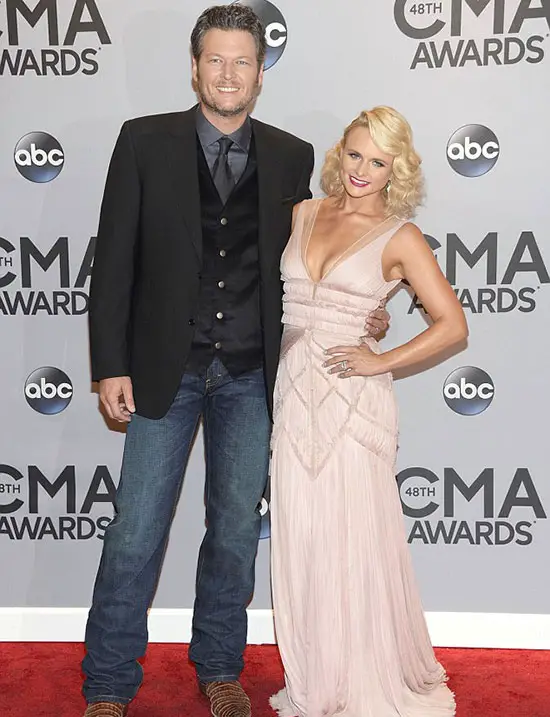 Caption: Blake Shelton and Miranda Lambert in the CMAs Awards in Nashville in November 2014. (Source: dailymail.co.uk)
However, the marriage started to fail after Lambert rejected to have a family after six years together.
Well, was this the end for Blake Shelton? 
To be honest, no. As the country singer has finally made strides to boost his relationship with Gwen Stefani by marrying her.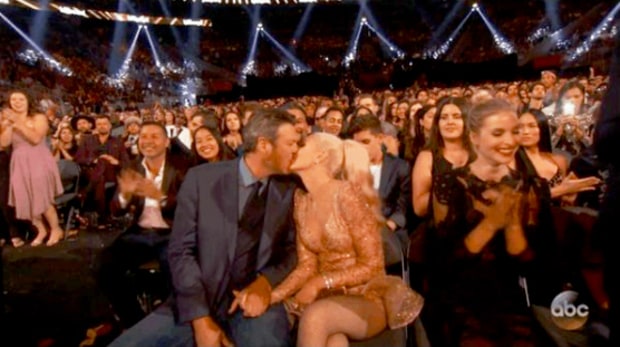 Caption: Blake Shelton kisses girlfriend, Gwen Stefani after being awarded the Top Country Artist, 2017 at the Billboard 2017 Music Awards 
(Photo credit: Usmagazine.com)
Yes, the two, who met as judges on the hit musical talent show The Voice, have tied the knot upon dating for years.
On July 3rd, 2021, the bride and groom exchanged their "I do's" at a modest party at Shelton's OK ranch and were formally announced legally wedded.

Finally, it's wonderful to see Kaynette Williams and Blake Shelton happy after their divorce, accepting their new lives apart from each other.