Entertainment
'Blackish' Creator Kenya Barris Wife & Family Details! Parents To Six, Inspiration
'Blackish' Creator Kenya Barris has been married with...he shares a family of...with his wife...they have been together since...shares content family life...His family is an inspiration for...move to Netflix with a deal of...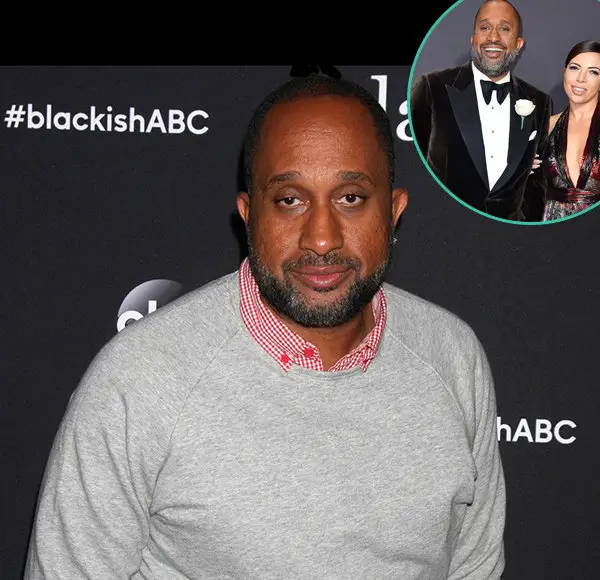 While American screenwriter and producer, Kenya Barris sign the big deal of worth $100 million with Netflix, he leaves behind ABC network and much-loved series Blackish.
Apart from his rising career worth, Kenya has also been blessed with a supportive wife and six kids whom he loves to the core. Here are few insights on his life and his move to Netflix. 
Blessed With Wife And Six Kids
While Kenya is away from the sets, he spends time with his family who comprises of his six kids and wife whom he loves dearly. Kenya is not only blessed with creativity and brilliant mind but also has a blissful family life.
More From Liverampup: Justina Valentine Too Busy To Have A Dating Affair? Or Just Keeping It All Behind Her Music?
Keny has been married to the woman of his dreams, his wife Dr. Rainbow Barris, whom he often referred to as Bow. Kenya and Rainbow have been in the loving marital relationship for a long time.
Even though it is not known how the pair met, but it has been reported that they both graduated from the same University. Kenya majored in mass media arts whereas Rainbow majored in biology.
Turns out the pair prefers to keep their personal a secret to some extent. The exact dates of the wedding are not confirmed but some sources report that the couple married on 3 December 1999. 
See Also: Eric Andre Is Dating - Again! Meet Beautiful 'Big-Eyed' Girlfriend
Kenya and Rainbow have been going strong with their relationship and already are parents to six children. They are a family of eight taking care of each other physically and morally.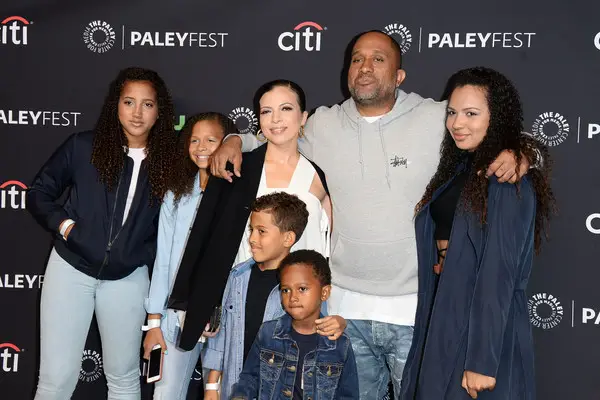 Kenny Barris with family at The Paley Center For Media's 33rd Annual PALEYFEST Los Angeles on March 2016. (Photo: zimbio.com)
As parents, Kenya and his wife is raising their kids in an affluent neighborhood which is far different than the one where he was raised when he was just a child in South Los Angeles.
"Black-ish" Inspiration Came From His Own Family
Well, with his family of eight, Kenya is going strong in his relationship with wife and kids whereas excelling in his career as well. Kenya who is most known for his Peabody-award winning and Emmy nominated series Black-ish, has been listed in the ranks of television's highest-paid creators.
Turns out the inspiration for the creation of Black-ish came from his own family. Most part of the series and storylines revolves around his wife and kids and as well as the time when he was growing up as a kid. 
Back in July 2017, Kenya opened up revealing the secrets to his creativity with the series. He said,
"The seed of the show came from my own family. I looked around and saw that my kids were not like little black kids that I remember growing up."
Adding to it, he even divulged expressing that the most stories in the series were the experiences he and his writing team have had in their real life which could relate to every other person in such situations.
Back when he was growing up, he had a specific idea of what being black was like along with the obligations, joys, and challenges but as the time is changing, his kids define black with much wider ideas. For the past generation of black people, the changes are somewhat beautiful but are also scary at the same time. 
Don't Miss: Gotham's Benedict Samuel Has Girlfriend? Unexpected Dating Status, Gay Talks Add-On​​​​​​​
Well, he sure has been able to add in the bits and pieces to the series but now Kenya steps down from being the showrunner of black-ish, as he hands the reins to producers Jonathan Groff and Kenny Smith for the upcoming Season 5. 
However, he is still linked as the executive producer of the show!
As of now, he joins Netflix with a deal of three years carrying an option for an additional two years worth at roughly around $100 million which surely increases his net worth.