Entertainment
Where Is Kevin Frankish Today After Breakfast Television Leave? Family & Facts
Kevin Frankish is the host of breakfast television. He left the show on.....Today, he is...People sent the......His family also arrived on his last day on Breakfast television. His salary......age.....He was....fired.......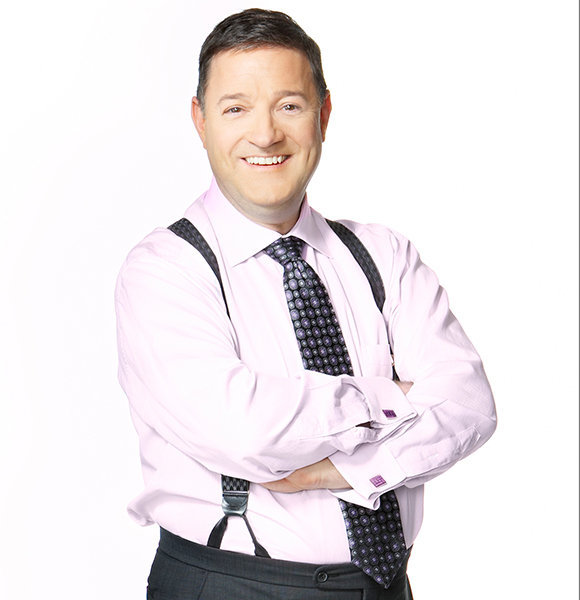 For many audiences who starts their day only after watching Kevin Frankish's Breakfast Television turned out to be the unfortunate day after Kevin announced he was leaving the show.
From the common people to the country's politician, the media personality was the man behind people watched the show. His life has become like the open book to the people, and during his more than four decades on the air, he has shared his everything about his family.
Still today he is loved by the audiences, and many people miss his presence on the show. But he is still working behind the camera with the City TV network.
Farewell To Breakfast Television; What Is He Doing Today?
Kevin Frankish, age 54, was just at his 27 when he joined the morning show, Breakfast Television!
With almost three decades of his intimacy to the audience via the show, the audience favorite host, Kevin Frankish bid his goodbyes to the audience on 1 June 2018.
See Also:- It's Confirmed! Lilah Parsons Is Dating New Boyfriend Laurence Fox
On 29 May 2018, he announced on the show that he would be giving his final show on 1 June 2018. Sitting next to his co-host Dina Pugliese, he uttered the most painful words which were not expected by anyone. He started:
"All good things must come to an end … eventually, and so sadly has my time here on Breakfast Television."
During his announcement, he also added that he wouldn't be leaving the Citytv network completely, but instead, he is making his move from the daytime to the primetime with the new documentary series to broadcast.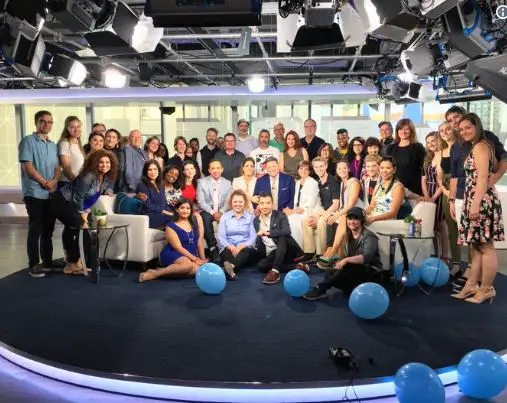 Kevin Frankish with his Breakfast Television family (Photo: Breakfast Television Toronto's Twitter)
Read Also:- Angela Yee Still Has No Thoughts On Getting Married? Has A Past Filled With Alleged Dating Affairs
Following his announcement, his viewers flooded the Twitter to wish him the best for the upcoming future. Also, some of the twitter followers also asked him if leaving the show was his decision or he was being fired from the show.
Even the Mayor of the Toronto John Tory sends the best wishes to him quoting:
"You are a person that everybody can relate to, getting up in the morning at that difficult time of day, and we're going to miss you.Thank you for many years of service to City and to the city, where you were a very important part of how we live here and how we get up and get along with each other each and every day. Thanks a lot."
In addition to sending the best wishes, he joined Kevin on the Breakfast Television on his last day. He Twittered the picture with the host with the long tweets quoting:
"For decades, I have tuned into Breakfast Television to start my mornings & have been greeted by Kevin Frankish's playful wit & cheerful character. It is truly an honour to be in studio this morning to celebrate your last day on the show. #ThanksKevin"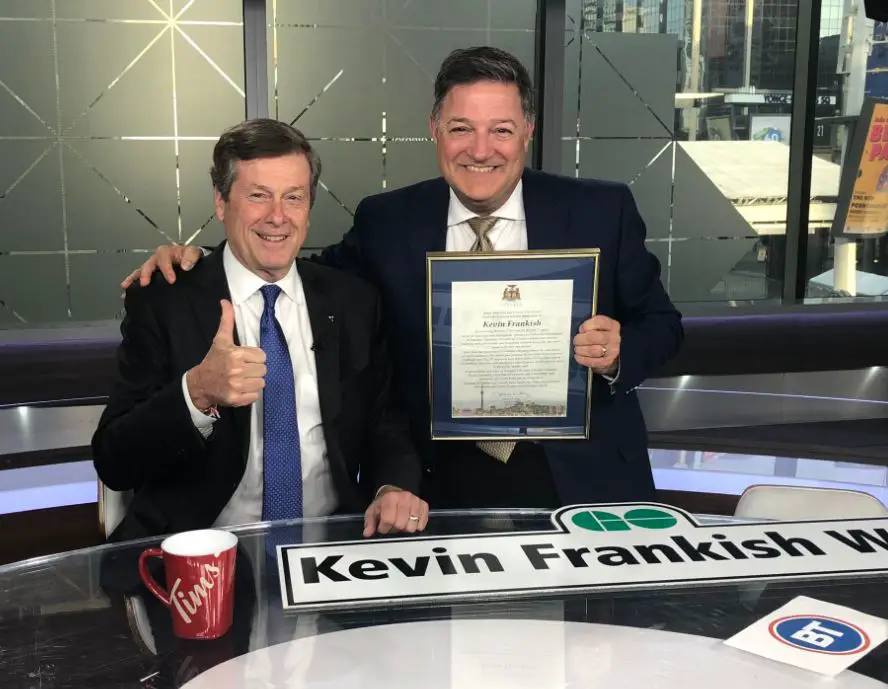 Toronto's Mayor John Tory, Kevin Frankish on Breakfast Television on 1 June 2018 (Photo: John Tory's Twitter)
Before joining the show in 1991, he used to work with CKNY and CKVR network. And with his over four decades of working on the broadcast media, the audience has witnessed his great transformation from a young boy to the 57 aged old man.
During his working tenure and experiences of over four decades, he might be pampered with the more than the average salary of TV host ranging from $28,585 to $125,339.
Discover:- Is Tina Daheley Dating Her TV Presenter Boyfriend? We Think So!
People have witnessed Kevin on his knee proposing his wife 30 years back. His personal life is like the open book to the viewers of the show as he has not missed anything to share to the audience.
From the blissful news of his four children to 2006's panic attack on air, he has shared his journey to the audience. Well, with his deep connection with the audience, still today he is showered with petals of love and affection.
Wedding Talks Three Decades; New Members In Family 
While leaving the show, he had promised to be engaged with the network time and hope he has been doing well with his documentary work.
After leaving the Breakfast Television, Kevin has been the family man and involved with the intimate family function. With his married life embarked to 30 long years, they have raised four children together by teaching them good manners and norms.
Don't Miss:- White Ethnicity TV Personality Melissa Grelo: Married to Her Husband in 2008, Had Problem Getting Pregnant?
As of now, there's a new member in the family which he proudly showcased in public. He Instagrammed the picture from his daughter's wedding day on 9 September 2018 proudly announcing, now he has a son-in-law.
After that, another picture might have brought tears to many of her social media followers after he posted the picture of dancing with his daughter on her wedding.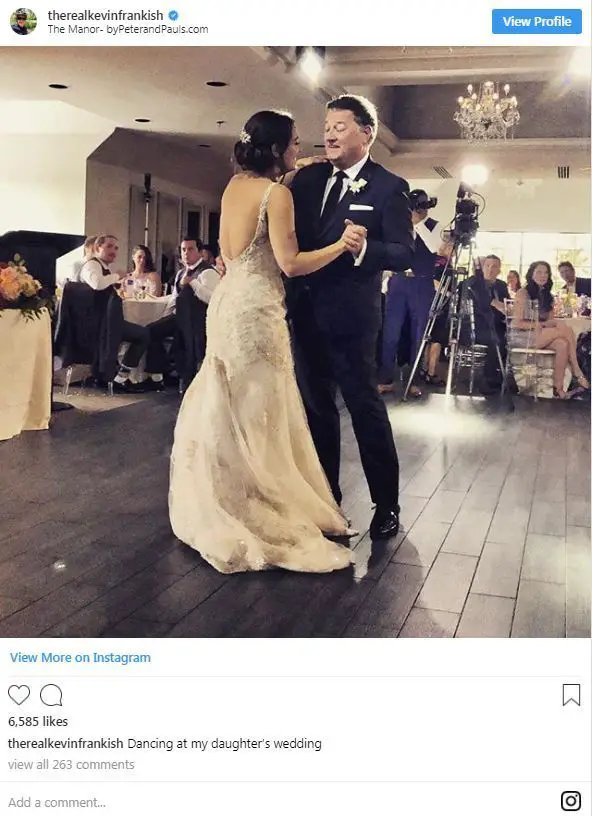 Kevin Frankish, daughter dancing on the wedding day (Photo: Kevin Frankish's Instagram)
Kevin, who has concealed his net worth, gushed that his family is increasing day to day with his children getting married.