Kirk Franklin is married to his longtime girlfriend...Prior to being legally bonded with his wife...apologized on behalf of the church for its ill-treatment of gay people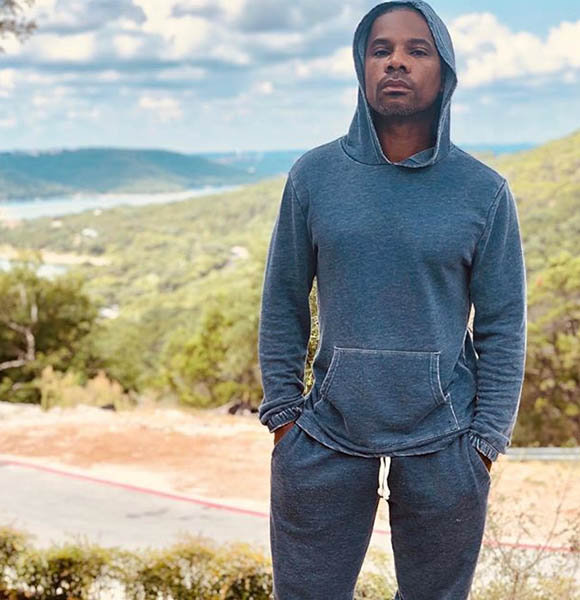 Grammy-winning gospel singer Kirk Franklin's marriage is a match made in heaven. Apart from his well-established career, life seems to have presented him with well-running family life and kids. Moreover, as a choir leader, his faith in the almighty never appears to show a trace of doubt.
Notably, Kirk's progressive attitude as a devout Christian makes him stand out from the fundamental Christians. Even after a lifelong career filled with praises for the lord, he continues to face backlash from the devotees. Let's find out why!
Christianity & Stance On Gay Rights
On 23rd June 2019, Kirk gave a blazing three-and-a-half-minute performance at the BET Awards Show. While many were content with his performance, few people had more expectations from the singer.
BET Awards in Los Angeles:- Burna Boy Net Worth, Girlfriend, Songs, Tour
The next month, Kirk shared an Instagram post where fans could see a street pastor condemning the gospel singer for his performance at the award show. The pastor blamed him for not preaching some verses from the Bible to audiences worldwide.
Due to the musician's approach on gay rights, it's apparent many hardcore Christians made the event an excuse to question his faith in Christianity. In 2015, he vaguely apologized on behalf of the church for its ill-treatment of gay people but defended the Bible.
So, it's possible that ever since his public statement, many Christians started to develop an opposing view on Kirk.
Married Life With Wife, Children
The artist is married to his longtime girlfriend Tammy Franklin. After dating each other for a few years, the couple had said their wedding vows on 20th January 1996.
Before being legally bonded with his wife, Kirk fathered a daughter named Carrington and a son called Kerrion. A year after their marriage, the couple's son Kennedy was born; whereas, they welcomed a daughter named Caziah Franklin in 2000.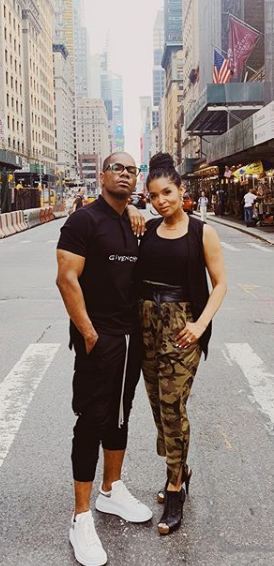 Kirk Franklin and wife Tammy Franklin at New York City on 30th July 2019 (Photo: Tammy Franklin's Instagram)
The Love Theory singer's eldest daughter Carrington is married to her longtime boyfriend. While Kirk his close to his first daughter, his relationship with son Kerrion is not sound.
In 2018, Kerrion accused his father of plotting to kill him. However, these claims were never verified, nor the singer responded to it.
Age, Height, Parents, Siblings
Kirk - height 5 feet & 5 inches (1.65 m) - was born on 26th January 1970 in Fort Worth, Texas. Aged 49 now, the singer was raised by his grandmother. Moreover, it appears his father abandoned him while he was still in his mother's womb. However, Kirk met his late biological father in 2018 before he died of cancer.
Father Left Family At A Young Age:- Jarvis Landry Wife, Family, Tattoos, Net Worth
Kirk grew up struggling as his grandmother collected aluminum cans to pay for his piano lessons. Sadly, unable to pay for food, the artist even sold his dead mom's belongings as a child.
On top of that, trouble found a way into his family when his sister was sentenced to 30 years in jail for the charge of drug trafficking.