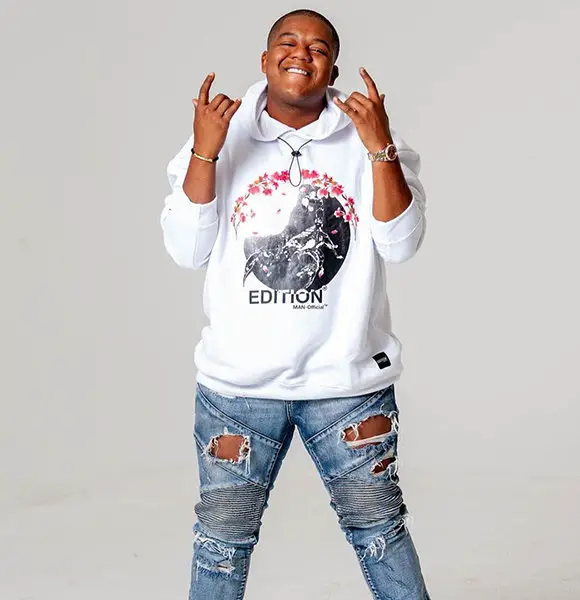 The Wizard of Oz fans might not need an introduction for Kyle Massey. But, for the rest of you who don't know Kyle, he is an American actor, rapper, and singer. He has worked in both music and acting fields during his time in the show business.
Gaining popularity from his role as Cory Baxter on Disney's That's So Raven, he has since featured in multiple acting projects such as Life is Ruff, Gotham, Being Mary Jane, etc.
Similarly, he has also taken his music career to new heights by singing theme songs for Hollywood Records and Walt Disney Records. 
Kyle Massey's Wiki, Family
Born in Atlanta, Georgia, USA, Kyle Massey (full name - Kyle Orlando Massey) celebrates his birthday on 28th August. He is 28 years of age, according to his birth year, which is 1991.
With a height of 5 feet 7 inches (1.65 m) and a trademark buzz-cut hair, he is the youngest son of his parents: Angel Massey and Michael Massey, who share the same birthday. Further, Kyle has an elder brother named Christopher, who is also in the acting industry.
Also Read:- Giacomo Gianniotti Wife, Wedding, Girlfriend
Regarding his work in the society, Kyle, along with his brother, serves as StarPower Ambassador for Starlight Children's Foundation.
Is Kyle Dating?
Kyle has had a fair share of women during his life. But, it seems like he has finally settled down with one.
The actor-cum-musician is in a relationship with Hana Giraldo, and they have been going out with each other since October 2017.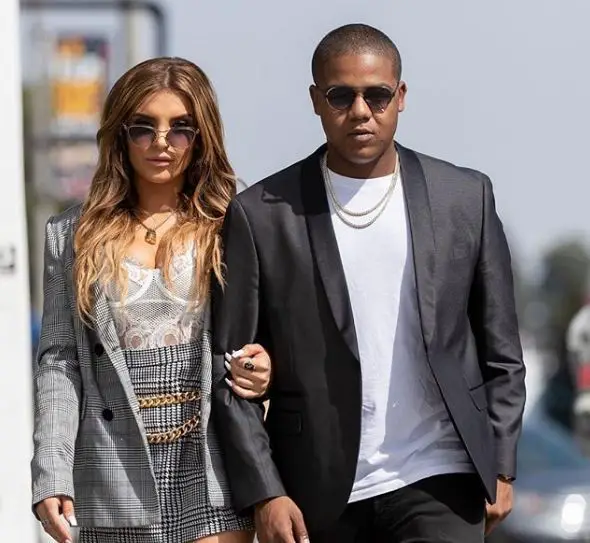 Kyle Massey and Hana Giraldo on 25th September 2018 (Photo: Kyle Massey's Instagram)
The couple posts cute pictures of each other on their Instagram accounts, and they look to be going strong.
Before he started going out with Hana, however, Kyle dated a few other women.
The That's So Raven actor was in a live-in relationship with his former Dancing With the Stars rival, Bristol Palin. Kyle and Bristol met at the show, and they connected instantly from the first day.
This connection only got better throughout the years, and Bristol, along with her then-two-years-old son Tripp, moved to Los Angeles to live with Kyle in May of 2011. But the relationship didn't last for very long, and the couple split up soon after.
That's not the end of the list, as Kyle also reportedly dated Maiara Walsh for two years between 2007 to 2009. But, the relationship eventually ended, resulting in nothing significant.
Rumours And Controversies
There have been a few speculations and controversies surrounding Kyle. Some have turned out to be rubbish while some are on-going and serious.
Kyle was rumored to be gay a few years back. But, his heterosexual relationships proved those gossip to be utterly false.
Recommended:- Jack Farthing Married, Gay, Family, Now
After the gay rumors, there again was speculation that Kyle was dying from cancer. But, he addressed the story and also called the hoax "Just plain Classless."
But in March of 2019, Kyle got trapped into a grave allegation. A 13-year-old girl sued the former child actor for sexual misconduct.
According to the accuser, Kyle sent her inappropriate pictures and videos of himself and sued him for $1.5 million.
However, Kyle has denied the allegations, calling them "baseless."
Net Worth Info
Multi-talented and hard-working, Kyle has been around the show-biz for quite a while. And this dedication and talent justify his net worth.
Kyle has a net worth of $3 million. Most of this can be attributed to his acting and music career.
On a similar note, his brother Christopher has a net worth of around $300 thousand.