Success by taking a chance. The phrase that can closely define the life of the actress Gabourey Sidibe...Gabourey Sidibe was born on...She stands at a height of...part from acting, Gabourey also released a...Her total net worth, as of 2019...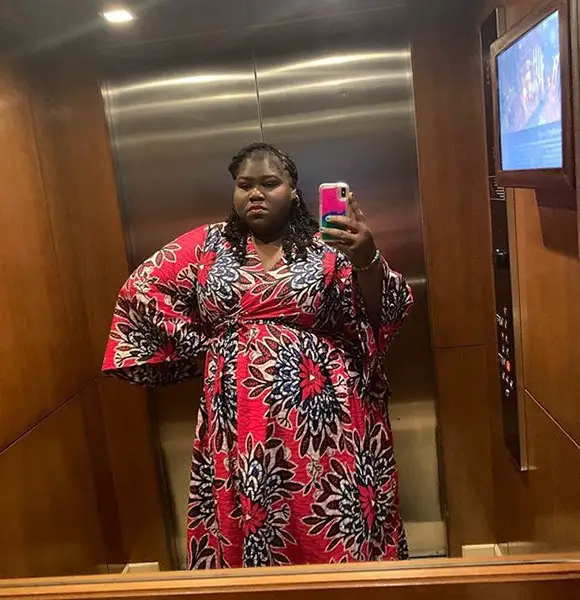 Success by taking a chance is a phrase that can closely define the life of actress Gabourey Sidibe. Even though she acted in different plays in her school, Gabourey never had an interest in acting. And thus, she decided to study psychology.
But, fate chose a different path for the actress. After she was cast as the lead for the 2009 movie Precious, her unexpected career took off like a rocketship traveling in supersonic speed.
Bio: Parents, Siblings
Gabourey Sidibe was born on 6 May 1983 in Bedford-Stuyvesant, New York City, New York. Her father, Ibnou Sidibe, was a cab driver, while her mother, Alice Tan Ridley, worked as a street singer. Her parents divorced when she aged 12, after which she lived with her mother, brother, and aunt in Harlem.
Another Star From Harlem:- Kathrine Narducci Married, Family, Net Worth
Gabourey is not the only child in her family. She has two brothers & twin sisters and remains close to her family.
As a child, the actress was often bullied for being overweight. At the same time, the Tower Heist star of height 5 feet and 5 inches (1.65m) also faced harassment at home from her parents. Nevertheless, she kept going on without letting anything get to her.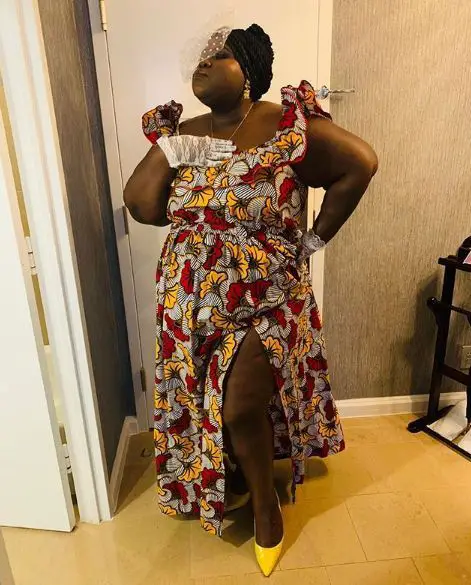 Gabourey Sidibe glamorously poses for a snap in 2019 (Photo: Gabourey Sidibe's Instagram)
Never having any interest in acting, she joined Mercy College to pursue psychology. Seeing her mother struggle as an artist, the now 36-year-old wanted to make her living secure through proper education and a desk job. But, she dropped out after getting a role in the movie, Precious.
Career & Awards
Gabourey was in the middle of preparation for an exam when a friend called her and told her about the audition for a Lee Daniels' movie called Precious. She was cast as the lead actress for the film. The plot was of a 16-year-old girl who becomes pregnant for the second time after getting raped by her father and also faces abuse from her mother.
The movie, although portrayed the grim subject of the society, went on to become a critical success. It opened countless doors for Gabourey, who was nominated for Academy Award, Golden Globe, BAFTA, BET, and many more awards.
Apart from acting, Gabourey also released a memoir called This Is Just My Face: Try Not To Stare, which is a sophisticated but humorous account of her struggles before she made it to the world of entertainment.
Her major works include Difficult People, Come As You Are, Empire, White Bird In A Blizzard, and Yelling To The Sky.
Celeb With A Similar Net Worth:- How Much Salary Does Rick Santelli Earn to Have a Whooping Net Worth of $6 million?
Her total net worth as of 2019 amounts to $6 million.
Dating Or Married?
Back in 2011, Gabourey was seen with her partner at the Nets vs. Bucks game in New Jersey. When asked about his name, she said that he was a regular man with a steady job. But, that was the only time fans saw Gabourey with the mystery boyfriend.
Years later, after her fantastic weight loss following laparoscopic bariatric surgery, fans had been noticing her steady weight loss through Gabourey's social media handles.
Since her surgery, Gaby also was known to be looking for a partner. It seems like she found one.
And in 2018, she gave a shock to her fans when she publicized her boyfriend by wishing him a happy birthday. She introduced her boyfriend to the world by the name of "Tom Cruise." However, she has not given any more info on her boyfriend.
So, as of 2019, she does not seem to have a husband but could still be dating her boyfriend.