Entertainment
Laura Donnelly Not Getting Married To Turn Boyfriend Into Husband? Keeps All Talks On The Low Side
Laura Donnelly Not Getting Married To Turn Boyfriend Into Husband? Keeps All Talks On The Low Side. It's wise to wait for the right person with whom you feel it's worth getting married rather than deciding upon marriage when you have a second thought about the nuptial.Similarly, Laura Donnelly is yet to exchange wedding vows; so has she found the right person, whom she can turn into her husband?l.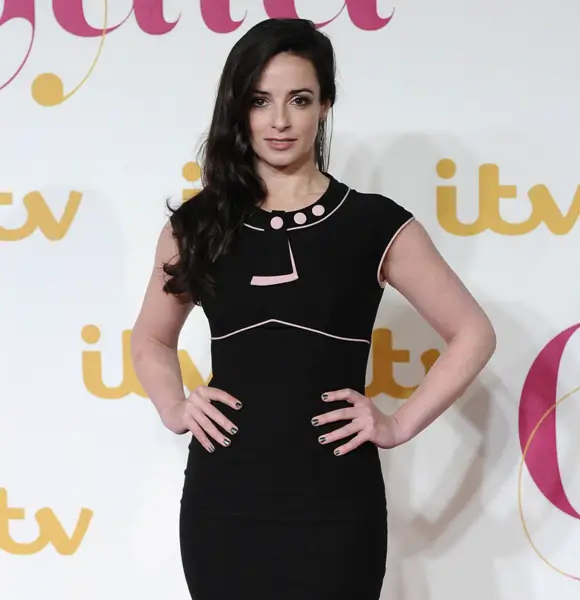 Marriage is a big step in one's life, so it's natural for people to take their time before deciding to get married. It's wise to wait for the right person with whom you feel it's worth getting married rather than deciding upon marriage when you still have a second thought about the nuptials. 
Actress Laura Donnelly seems to share similar thoughts; she had boyfriends in the past but did not exchange wedding vows with any of them. Well, that was about the past, but what about now? Has she found the perfect one, or is still in the hunt for her soul mate? 
Let's take a peek at Laura's love life for the answer!
Has Laura Donnelly Found Her Mr. Right?
In an interview back in June 2007, Laura Donnelly shared that she cannot spend her life with a person who does not have an artistic background or fails to understand and respect her work.
See Also: April Rose Age 30 Ideal Husband; "I Absolutely Love Smart Men" Says Model
During that time, she was dating a guitarist, Nathan Connolly of Northern Ireland band, Snow Patrol, which justifies the thoughts she had.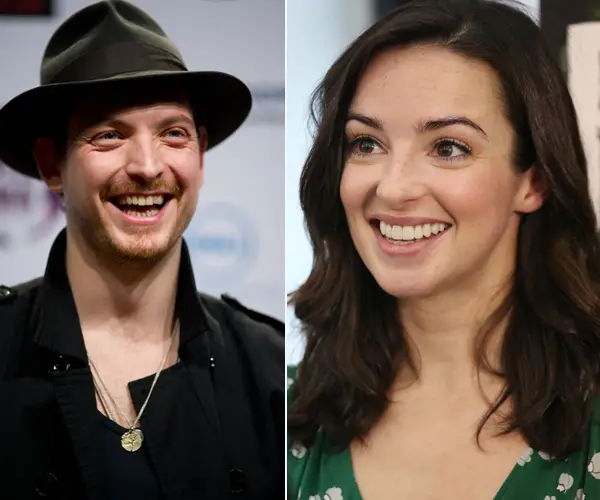 Caption: The guitarist of Snow Patrol band, Nathan Connolly is Laura Donnelly's former boyfriend.
Laura and Nathan got introduced to each other by a mutual friend, and they started dating in the late 1990's. When Laura shared her reasons for dating her ex-boyfriend, Nathan back in 2007, Laura and Nathan had already been dating for eight years.
 "We've been together a long time, even before Nathan joined Snow Patrol. I was attracted to him for the same reasons most people are attracted to someone. He felt like a kindred spirit and we had a lot in common. Of course I'm very proud of his work with the band and he's very proud of me. We respect each other immensely.
Laura added,
"It's very important for me to be able to relate to someone on a professional level. I could never imagine myself being with someone who was not artistic in some way. We understand each other and how our schedules work and everything is good between us."
Although they kept their affair low-key, reports in May 2013 addressed Nathan as Laura's long-term boyfriend; suggesting that they were still dating back then.
Don't Miss: Brian Posehn Tour Reflect Career Height | Wife & Baby To Thank For
But the scenario of Laura's love life changed; in an interview in May 2015, Laura confirmed that her relationship with her former boyfriend Nathan is over and a new love had knocked on her doors.
 "I do have someone else on the scene. He's sort of half civilian, half industry person; he's a writer. It's all going well. It's great to have someone who understands the life we (actors) lead a bit."
Moreover, Laura shared her plans of buying a property in Ireland, so that she can live with her boyfriend.
"I'm actually in the process of looking for a property somewhere in Ireland. I'd like to live here with my boyfriend. There is a lot going on in my career at the moment but maybe being away has made me a bit nostalgic. Ireland is a place that poets and playwrights have written about for generations and for me it's magic too; I'm ready to come home."
However, Laura shared her plans with her boyfriend without even mentioning his name, so the identity of her boyfriend remains a mystery. 
There were rumors of Laura dating 'Guardians of Galaxy fame,' Lee Pace from the year 2015 to 2016. Now, this makes us question- was Lee the mystery man she talked about? Well, only she knows!
Moreover, Laura has fiercely guarded her romantic life and least information has circulated in the media, so it's unknown if she is still dating her mystery man or remains single.
But the pages have turned and it has come to light that she shares a bond with her partner Jez Butterworth who is a writer by profession. Turns out, they have been together for a while now and is raising their children together.
Jez and his partner Laura not only share work frame together but is also a family. Laura has worked on plays which are written by Jez. One of those plays includes The Ferryman written by Jez in which Laura appears as Paddy Considine. During that time, Laura was going through her pregnancy. 
You May Also Like: Is Tom Glynn-Carney Gay? Or The Rumors Exists Because Of His Mystery Dating Affairs
According to her husband, she was six months pregnant until her performances ended. Expressing his admiration, he said,
 "I don't think that is an easy thing to do, at that point I'm just sitting at home with our other child waving her off and having a gin and tonic while she's got to go out there and do it eight times a week."
The couple, who first met during the staging of The River, is proud parents to their three kids. However, it is not known if they have exchanged the wedding vows yet but by the looks of it, it seems that they team up very well raising their three babies.
Laura Donnelly's Onscreen Pregnancy And Child Birth:
The most talked about scene of Outlander was the intimate birth scene, where the character 'Jenny,' portrayed by Laura Donnelly, gave birth to a baby.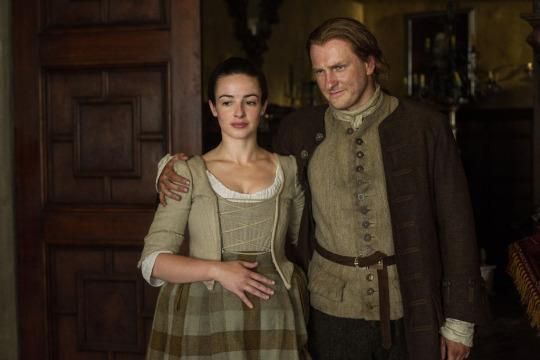 Laura Donnelly's character was pregnant in the drama series, Outlander. (Photo: Yahoo.com)
In an interview, the writer of the series, Toni Graphia talked about the scene and shared the reason behind the intimate birth scene.
In the books they call the midwife and Claire has her Gone With the Wind moment of, "I don't know nothin' about birthin' no babies!" Because she was combat, she fixed up soldiers and wounds. She didn't deal with childbirth. In the book she's a bystander [but] on TV no one wants to see the midwife birth the baby, they want to see Claire and Jenny in this intimate setting.
Moreover, Toni did not want to replicate the ideal birth scene on TV again and shared the idea behind the most talked scene.
What we wanted to do was do the complete opposite of every other TV show where it's just a woman laying on a bed doing her usual screaming and "push, push, push!" We didn't want to see that again. Our director [Metin Huseyin] was really the one who came up with the idea of Jenny crawling around on the floor, though. It was much more primitive then. 
Toni added,
The important part of that speech though is how it lands on Claire, because she tried for years to have a child and couldn't and she thinks she's barren. The wistfulness of that being what she wants but can't have played into [the birthing scene]. These two women going through that together really bonds them and gives Jenny gets a new appreciation of Claire and allows a sisterhood to come out of that.
Kudos to Laura for justifying such well-written and well thought of scene!
Stay with us for further updates on Laura Donnelly!