Entertainment
Laura Main & Partner Married Secretly? Family Insight & Relationship Status
Scottish actress Laura Main was dating...for five long years. They had a good relationship that they were almost ready to get married. But with their hectic schedule, they could not manage their time.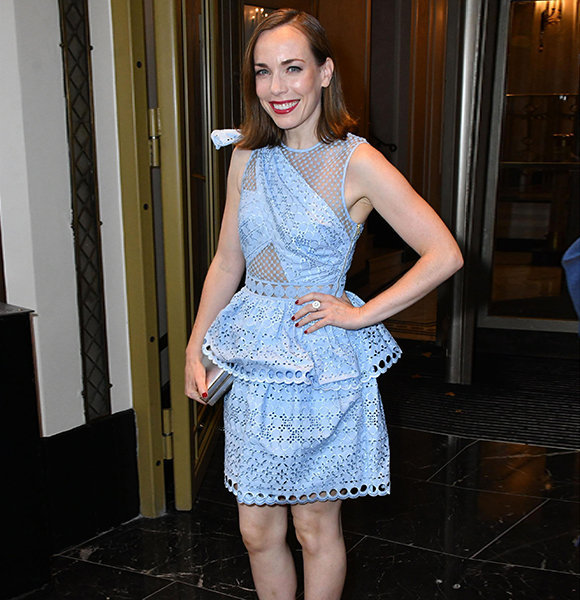 Scottish actress Laura Main started her acting journey with the performance in musical theatre at the young age of 14 with the role of Annie in Phoenix Youth Theatre.
From her early acting debut to getting the major break in the hit BBC series Call the Midwife, Laura has always kept her focus on her acting career. However, the actress' has her own share of romance, which includes her past relationship with her long-time boyfriend. 
Now, the Aberdeen, United Kingdom native has taken romance to her reel life with her TV husband and the most important of all, she has subtly hinted her interest in dating again.
Split With Actor Boyfriend; "Let's Just Say I Am Now Single"
The Call The Midwife actress Laura Main was already falling for her co-star Stephen McGlynn after the duo appeared in a small production of the Rodgers & Hammerstein musical State Fair in 2012. 
Things took flight from there for the London, United Kingdom resident. Next, Laura was sharing a flat in South London but after a year of living together relationship, Laura and her dating partner were struggling to spend their time together.
Discreetly explaining to DailyMail in 2013, Laura reasoned their busy and different schedules for the issues. 
See Also:- Aden Stay, 40, Splits With Farrah Abraham,26! Week-Long Relationship Ends
She further explained whenever they got time; they spend their time watching a matinee at the theatre or cinema.
"But when we have odd days off together, we like to see a matinée at the theatre or cinema."
The Scottish-born actress also took her boyfriend, Stephen to visit her born place Aberdeen in 2013 which she described that he loved the place so much that he asked her to go for a hike" in Richmond Park.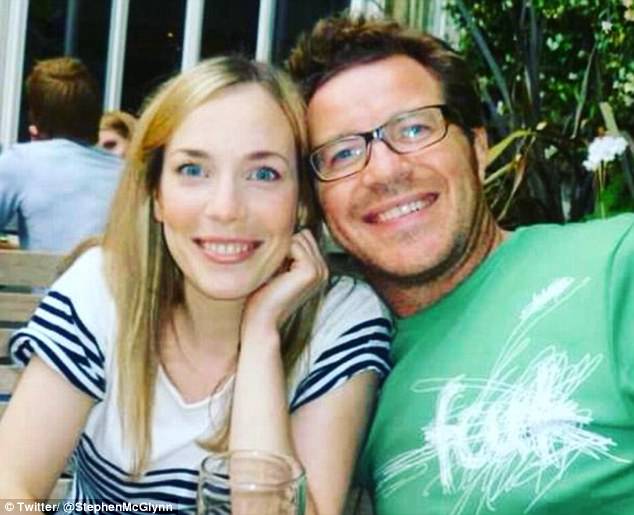 Laura Main with boyfriend Stephen McGlynn (Photo: Stephen McGlynn's Twitter)
Despite their hectic work schedule, the couple was standing firmly, but the pair drifted their ways privately back in 2017. After the five years long relationship, Laura parted the way with her partner.
The 'Princess Fiona' of Shrek the Musical confirmed the heart-breaking news during an interview with the Sunday Post back on 21 May 2017. She also went on to express:
"If anyone were to look on the internet they would think I was still in a relationship but let's just say I am now single."
As she shouted to be single, she seemed to be having a luxurious time together as she was gushing about her weekend plans to Express in April 2018. She explained when she is not working; she spends her time chilling with the glass of wine with the Graham Norton's show.
Married Reel Life; Children With Husband 
When the split of Lauren's five years relationship hit the headline, there was also good news waving at her fans. The series Call, The Midwife, was voted as the best drama of the 21st century and the BBC has ordered three further series of the show.
Read Also:- Lindsey Stirling Dating After Split? Boyfriend Is & He's Getting Married Already
The heart-broken Laura found another way to diverge her attention as she is focused on filming series seven of Call The Midwife.
Lauren's on-screen character Sister Bernadette was married to Dr. Turner and also they had adopted a daughter named Angela in the last season after she was told she would not be able to conceive the baby.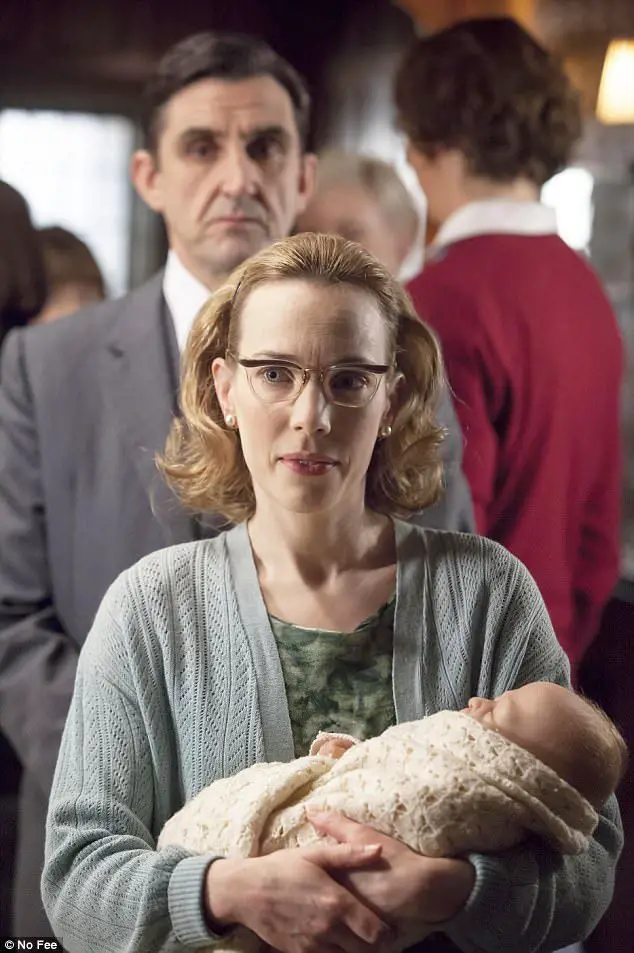 Laura's character Sister Bernadette gives birth to a son in the next season of 'Call The Midwife' (Photo: dailymail.com)
But at the end of the series, Laura's character got pregnant with a baby. And in the next season, Sister Bernadette gives birth to the son Teddy with her husband, Dr. Turner.
Well, her real life just contradicts with her reel life as she split from her soon-to-be husband after sharing five long years of intimate relationship. Laura, who was born as the youngest among the three sisters, claims that her family is proud when they saw her extraordinary performance on the screen.
Don't Miss:- Did Shawn Booth Split With Kaitlyn? Reveals The Truth Amid Break Up Rumors
Laura, who stands at the height of 5ft 2 inch, has a supportive family which includes retired schoolteacher mum Lorna, fish merchant dad Robert and sisters Rona and Julia who have been behind her every step of the way.
"They have come to all the shows and have always been behind my decision to act because they know it is what I love."
Since she split from her long-time boyfriend, the wedding seemed to be far for now. But when she was asked if she would like children in the future, without hesitating she claimed, she would like to have a family if she encounters a right person.