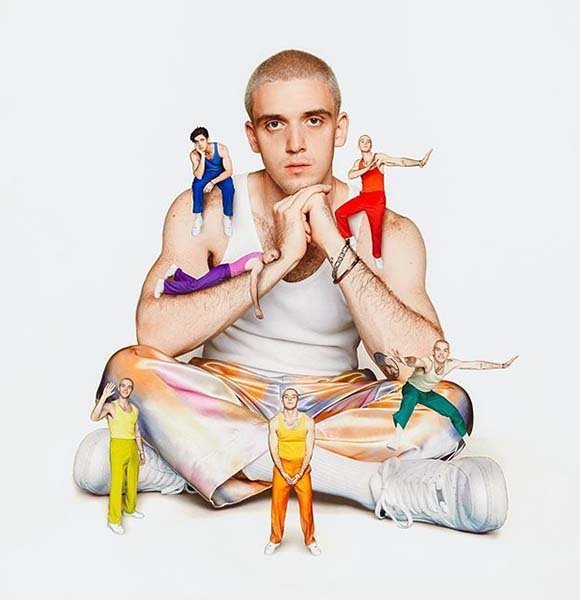 American pop singer, Lauv became an absolute fan favorite by releasing his song I Like Me Better in 2017. His other songs include Come Back Home, Adrenaline, etc. 
With his increasing fame, he has suffered from mental illness. However, he has been able to live comfortably with the support of his girlfriend and friends.
Who are his special ones who have helped him in his difficult time? Let's find out. 
Lauv's Girlfriend
Lauv, age 27, is said to have several girlfriends. But in reality, he is committed to only one girl. 
Lauv is currently dating Silver Sphere, an American singer and composer who goes by the stage name Sophie Cates. They began dating in October of 2020 and are still going strong as ever.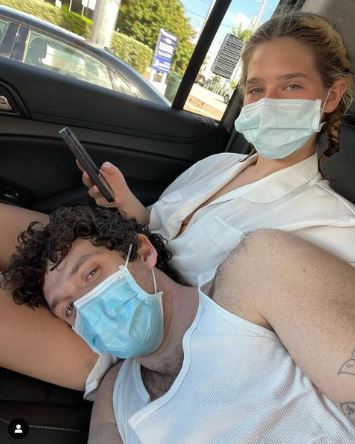 Lauv and Sophie celebrated their first anniversary. (Source: Instagram)
Lauv has struggled with mental health issues, but his girlfriend, Sophie, has been there for him, encouraging and inspiring him at every turn.
However, it wasn't the case in his previous relationship.  
The I Like Me Better singer was previously in a relationship with fellow singer Julia Michaels.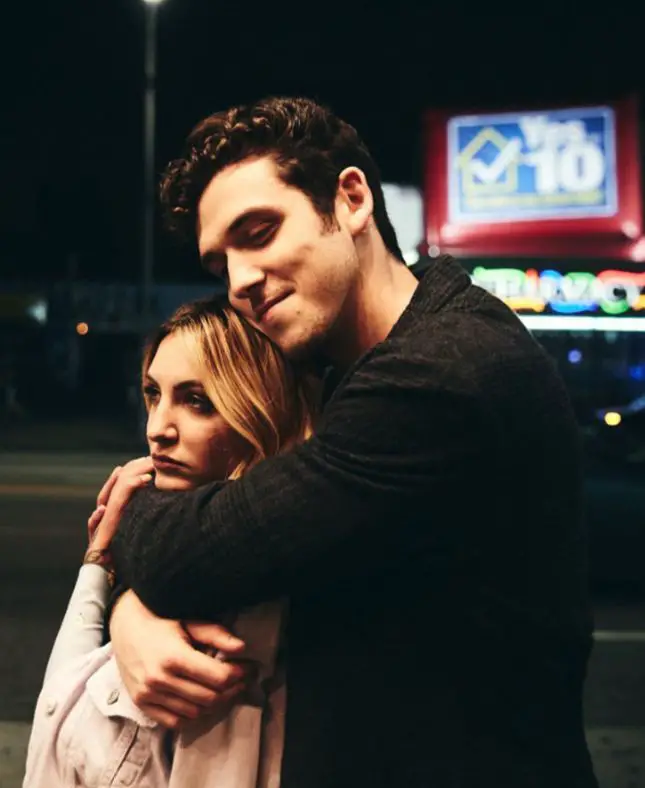 Lauv poses with ex-girlfriend Julia Michaels (Source: PEOPLE)
The pair first met for the collaboration of their song There's No Way and with the release of that song, the rumors of their romantic relationship started going around in October 2018. 
Lauv and Julia began going out around that time, and Lauv confirmed their relationship through a YouTube video.  The singer said he and Julia remained friends for a few months before they started dating each other.
About Lauv's Ex-girlfriend:- Julia Michaels Dating, Family, Net Worth, Tour 
However, the couple soon fell out of love and broke up in January 2019. Later, Julie posted 'No more dating narcissists' on her Instagram story, which was speculated to be directed toward Lauv. She went on to tell what a narcissist does, which fueled people to attack Lauv on social media. 
After seeing the backslash and the situation getting out of hand, Julia tweeted that both of them were getting attacked online after their breakup. She further added that she still loves and supports him as a friend.
But because of her small mistake, Lauv had to suffer a lot. He also had to deal with questions regarding his sexuality.
Lauv's Sexuality
Following the breakup with his ex-girlfriend, Julie, Lauv was then rumored to be gay because he is a supporter of the LGBT+ community.
But the speculation began after he got linked with another singer Troye Sivan in January 2019. They collaborated on the song I'm So Tired. 
The question regarding his sexuality started when Troy posted a photo of them together and referred to Lauv as his boyfriend. This created quite a stir, but no further information regarding their relationship was released until people found out about Troye dating Jacob Bixenman. But this also didn't clear Lauv's name.
About Troye Sivan Relationship:- Jacob Bixenman Not Shy Of His Gay Sexuality With Boyfriend Troye Sivan! An Ideal For Others?
In an interview with Gay Times Magazine, Lauv mentioned that Troye was just his close friend who helped him overcome his struggle with depression and OCD. 
Despite his greatest efforts to clarify any misunderstandings about his sexuality, he was still referred to as gay. After a lengthy struggle, he gave up explaining to the public and concentrated only on himself.
Lauv's Career
Lauv's real name is Ari Staprans Leff. He was born on 8 August 1994 in California, but he moved around a lot throughout his childhood. 
In terms of ethnicity, his mother is of Latvian descent, while his father traces his roots to Russian-Polish Jews. He attended New York University and studied music tech there.
Lauvr's The Other, which was featured on his EP Lost in the Light, became a massive hit; it was ranked on Spotify's Global Top 100 in 2015. 
Explore: Alexandra Barreto and Her Husband's Picture-Perfect Story
The singer, who stands at 5 feet and 9 inches (1.7m), has yet to get married. But based on his style of showing affection for his girlfriend, it appears that we will get to hear a wedding bell soon. 
We will surely update you guys more on Lauv and his partner. Till then, stay tuned with us.