Entertainment
HGTV Star Leanne Ford Husband, Baby & Family Insight
Leanne Ford is an interior designer...Restored by the Fords...welcomed a baby daughter...Husband Erik Allen Ford is an entrepreneur and co-founder of Buck Mason...first met in 2015...her book Work in Progress released on...married in just four days...two older siblings...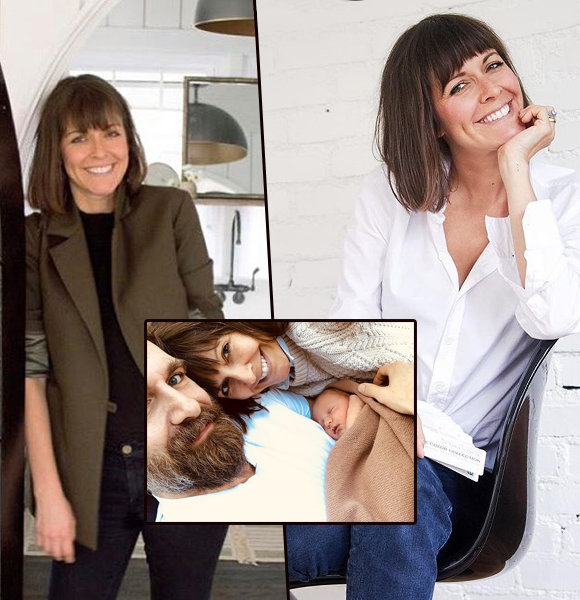 Leanne Ford is an interior designer who rose to fame with the HGTV show, Restored by the Fords (January 2018-May 2019). She is also a writer and has even published her book in 2019, Work in Progress, on 29 October 2019.
Read on to learn more about the HGTV host.
Husband & How They Met?
Leanne is married to Erik Allen Ford. He is an entrepreneur and co-founder of Buck Mason, a men's clothing brand based in California.
Another Interior Designer's Love Life:- Openly Gay Vern Yip Candid On Husband & Children; Rocky Or Rock Solid?
The two first met in 2015 when she was having a backyard bonfire. Erik actively pursued her after that. After almost six months, the two started going out and shared the news via Instagram in early 2016. 
Wedding
The pair's wedding was unique and spontaneous. Leanne and Erik were living in New York City in November of 2017 when they decided to get married. The wedding was held just four days after they made up their minds.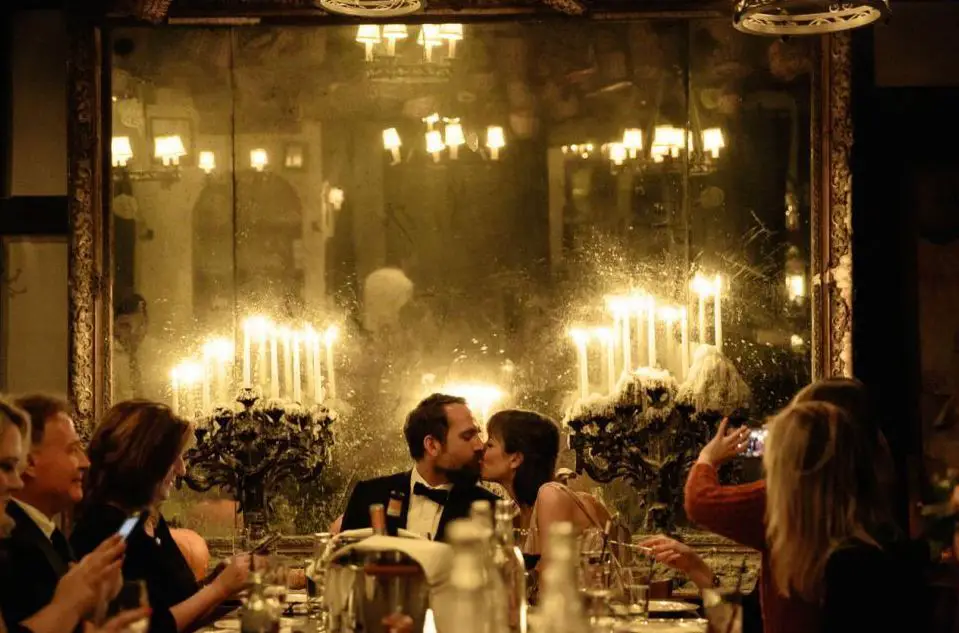 Leanne Ford with husband Erik Allen Ford and guests at The Bowery Hotel during their wedding on 12 November 2017 (Photo: Sarah Barlow and Stephen Schofield)
The ceremony took place on 12 November 2017 at The Bowery Hotel in New York City. It was incredibly private, and only 17 guests were present for the event.
Baby
Leanne and her husband, Erik Allen Ford, welcomed a baby daughter Ever Allen Ford on 18 March 2019.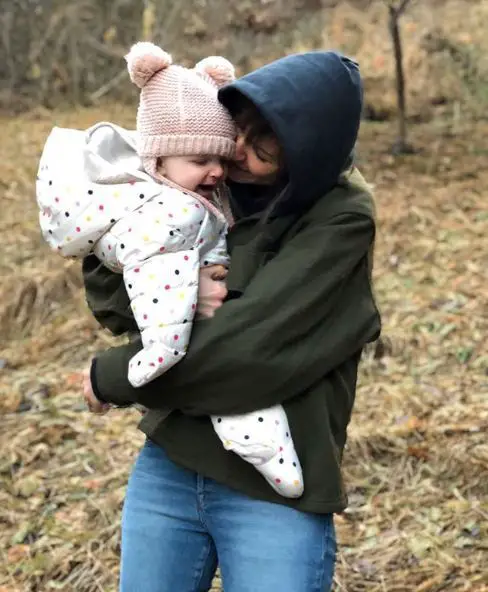 Leanne Ford with daughter Ever Allen Ford in November of 2019 (Photo: Leanne Ford's Instagram) 
The couple first learned of their pregnancy in August of 2018 and shared the news in October. The Restored by the Fords star revealed that she was pleasantly surprised when she learned she was having a girl. She further added how she reacted to the info. In her own words,
"Since I was little, I thought if I ever had children, they would be boys, so when the sonogram woman told us it's a little girl, we both got teary-eyed. I was like, 'Actually, that feels very right.'"
The interior designer even made a love wall in her daughter's room, where she pasted love letters, concert tickets, family photos, cards, and other souvenirs.
Age & Family
Leanne Ford was born on 29 June 1981 in Pensylvania. She has two older siblings, brother Steve Ford, and sister Michelle Ford.
Steve is a carpenter, contractor, and entrepreneur who co-stars alongside Leanne in Restored by the Fords. He is also the co-author of Work In Progress. Besides working with his little sister, he is also the owner of Surf Pittsburgh, a company that teaches people how to wake surf year-round. 
Restored By The Fords
The HGTV show revolves around Leanne and her brother Steve as they go around renovating old properties in rural parts of Pittsburgh, Pensylvania. So far, the show has two seasons (2018-2019), which were well-loved by the audience.
Interesting Facts
She also starred on HGTV's Rock The Block.
Another HGTV Star:- Page Turner Bio, Personal Life, Net Worth, Facts
Leanne was previously married to Brad Schaffer

. 

Her first renovation project was her own home.