Entertainment
Openly Gay Vern Yip Candid On Husband & Children; Rocky Or Rock Solid?
Vern Yip is an Ameican interior designer and television personality appearing in tv shows like...Openly gay, Vern has been involved in a romantic relationship with partner...With children of...Vern...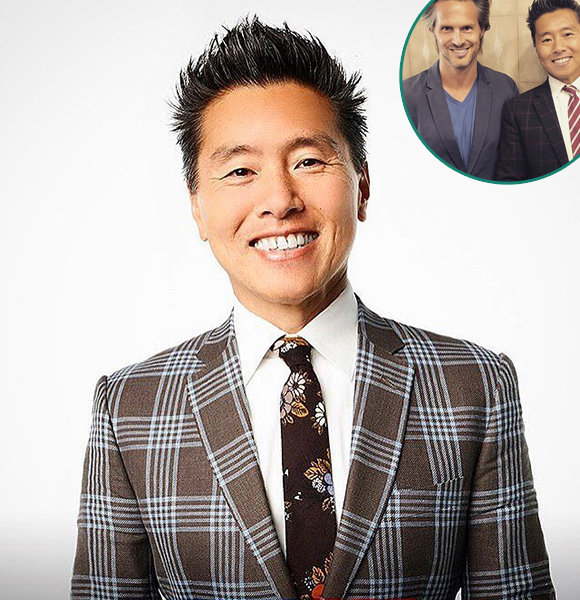 Vern Yip, with his analytical architecture skills and designing intellect, has transformed many disrupted house into a proper home over the years. With a unique vision to create dynamic spaces in his professional life, he has successfully filled in the empty spaces of his personal life with joy and happiness.
An American Interior Designer and television personality, Vern has been completely open regarding his sexuality and left no room to flaunt his partner of many years in a very proud manner.
However, with an introvert personality, Vern has caused many people to scratch their head wondering if he and his partner are just casually dating or the pair had a low-key wedding on their own?
Apart from designing homes, Vern finds another source of happiness in the form of his children. Experiencing the joy of parenthood along with his partner, Vern has found the last piece of the puzzle in the form of his children.
Gay Star Has Husband After Low-Key Wedding?
The Trading Spaces star, Vern, openly gay, has never had a problem to display love for his partner through his social media accounts. Involved in a romantic relationship with Craig Koch for goodness knows how long, the two complete the missing void in each other's life.
Similar: Openly Gay Lee Daniels & Boyfriend Are Power Couples | Children Status Now
However, with an extremely introvert personality, Vern has not revealed much relationship details about him and his partner Craig. Running a pet care business, Craig has been seen accompanying the Deserving Design star for a long period of time, although no official dates have been revealed.
Keeping intact with his secretive personality, Vern has thus been able to keep everyone wondering whether Craig just remains his partner or is he actually his husband after a low key wedding? With no information revealed by the Design Star judge regarding his wedding, Vern's relationship status with Craig remains a mystery.
However, despite no information about Craig being his husband, Vern and Craig reside together and their love for each other is unquestionable. The duo's love for each other is evident in their social media posts.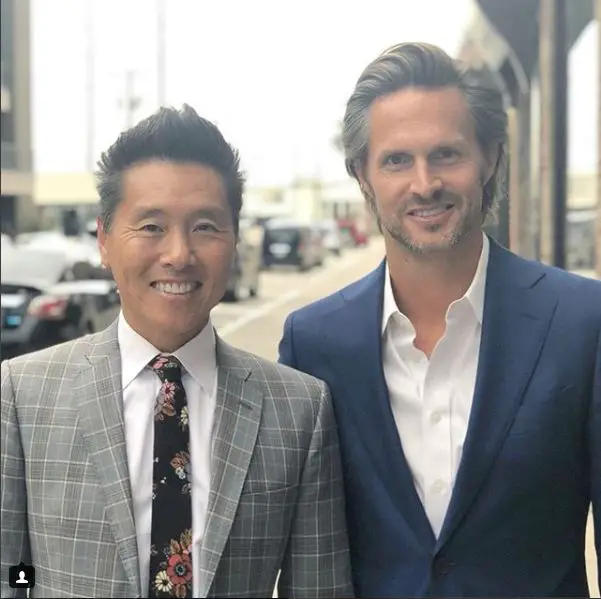 Vern Yip posing alongside his life-partner Craig Koch. (Photo: Vern Yip's Instagram)
Click Me: Openly Gay James Charles, Exceptional Makeup Artist Boyfriend | Dating?
With the HGTV designer's dream of building a beach house of his own finally fulfilled, the duo continues to remain an integral part of each other's lives and are living the dream together.
Welcomes Children In Family; Fuel To His Support System
Yip, age 50, born in Hong Kong to his Chinese parents who relocated to Washington when he was just 2 months old, has had enormous love and respect for his roots and origins.
Though not able to fulfill his parents wish for him to become a doctor, he has always remembered his late parents in every success his designing ventures has ever brought.
Vern has thus transformed the same morals and values to his children as well. Father of two along with life-partner Craig, the designing sensation found the missing pieces to his puzzle in the form of his two children.
The HGTV star welcomed his first child, son Gavin Joshua Mannox, born on 6 January 2010 via surrogacy along with his partner. His happiness doubled a year later after the birth of his daughter, Vera Lillian Beatrix on 12 March 2011, via surrogacy as well.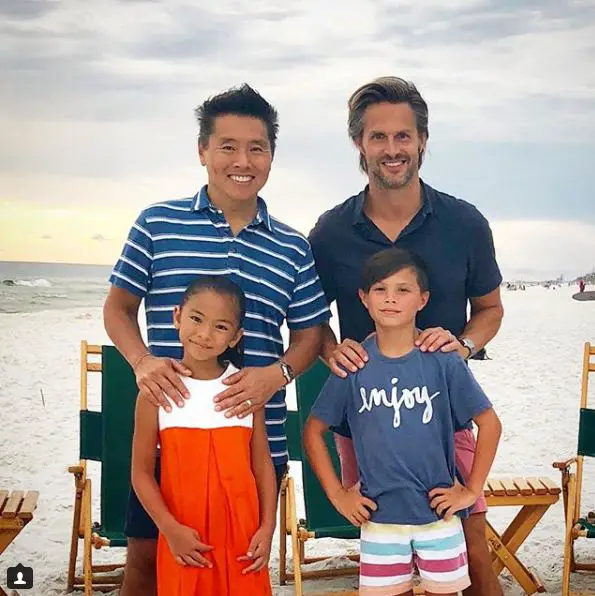 Vern and Craig posing alongside their children. (Photo: Vern Yip's Instagram)
After appearing in People's 2017 World's Most Beautiful issue alongside his family, Vern mentioned the three most important people to him in the world are his entire support system.
"It's just incredible to experience life with these other three human beings. You form this little unit and you go through life together and knowing that you're each other's ultimate support system, and it's the purpose behind everything you end up doing"
Don't Miss: Wanted To See Openly Gay Man David Bromstad's Stunning Partner-In-Crime Boyfriend? Feast Your Eyes Here
Whilst happiness belongs in abundance to the designer who stands at the height of his career with a net worth of $3million, it would be safe to assume that Vern's family life is in no way rocky, its rock-solid instead.