Entertainment
Lee Min-ho Dating Status Now; Who Is Korean Hearthrob's Girlfriend?
South Korean actor, Lee Min-ho has been in numerous relationships till date...In early 2018, he was thought to have rekindled romance with his ex-girlfriend, South Korean Singer...The actor was finally looking to settle down after he found a loving girlfriend, but now it seems like a far-fetched dream as Lee's partner apparently could not cope up with the idea of getting married...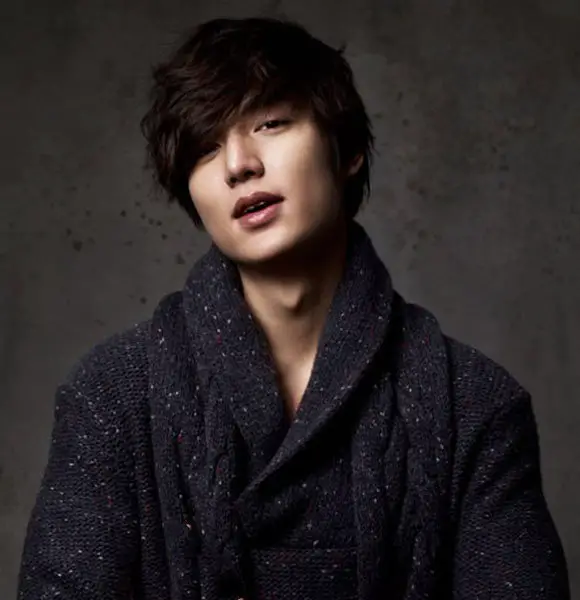 South Korean actor, Lee Min-ho is world-wide famous for his good looks and applaudable acting skills. He has such a beautiful face that millions of people crave to be his other half. 
However, many of those fans don't know that Lee has a tumultuous dating history. His charisma might only be limited to his onscreen roles as he has faced failures in relationships. Even when the actor was looking to settle down with his girlfriend, his partner apparently could not cope up with the idea of getting married. 
So, who is the handsome hunk dating now? Find the answers!
Multiple Girlfriends: Each Relationship Failed!
From dating superstars to ordinary people, Lee Min-ho has tried all, but, he still has no one to quote as a wife. Back in 2010, when Lee finished shooting for Personal Taste, he dated a commoner, a college student for almost six months. But, the duo, who dated secretly, parted ways due to personal differences.
Discover:- Rosalyn Gold-Onwude Married & Husband | Multiple Dating, Found Soulmate?
Then, Lee Min-ho started an affair with actress Park Min Young, his co-star. The duo found the spark after working together in the 2011 TV drama, City Hunter. However, they opted to keep their relationship away from the camera. Only when their dating rumor rose to the highlight, Lee's representative spilled the beans and confirmed their affair. 
"They started to have good feelings toward each other through 'City Hunter.' Lee Min Ho and Park Min Young tried to avoid making their relationship public. So they tried to be careful whenever they met. But their personalities wouldn't allow for a secret date at home. 
But, the couple broke up after a few months. They didn't quote out the reason for their separation publicly, nevertheless, the cause was thought to be busy schedules of both the actors.
Even Lee Min-ho admitted the fact via an interview in 2011. He confessed that his relationship with most of the girlfriends turned south due to his professional commitments and lack of free time.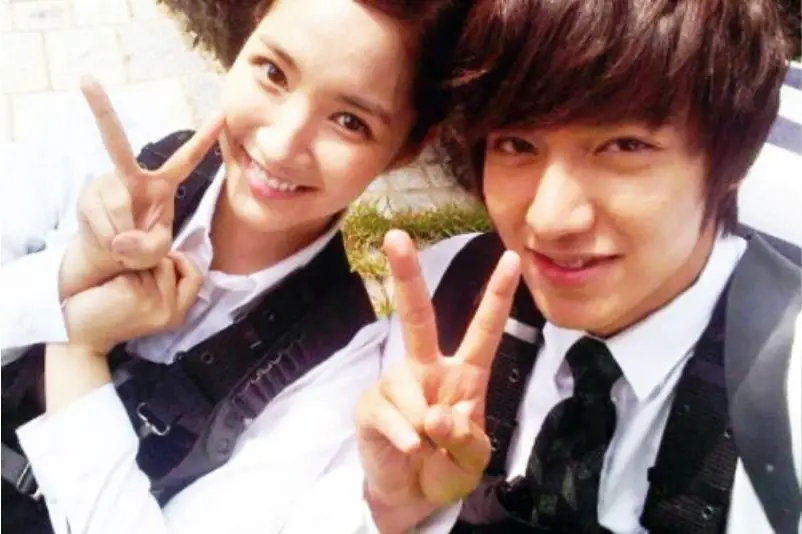 Lee Min-ho and his girlfriend Park Min Young on the set of 2011's TV show, City Hunter (Photo: Soompi.com)
After a series of failed relationships, Lee commenced a romantic relationship with South Korean actress-singer, Suzy Bae. The pair confirmed their relationship in March 2015 after a photo of the two got leaked in the media. 
Dig In:- Minka Kelly Swirls Romance Rumors, Dating New Boyfriend? Married Talks
It was reported that Lee wanted to marry Suzy and make her his wife. Assumably, he even made plans for a wedding, but his girlfriend refused him as she didn't want to get married at a young age.
The couple finally parted their ways after dating for nearly three years in November 2017. Suzy's rep revealed to a leading media house,
'We checked with her, and it is true that Suzy and Lee Min Ho broke up.'
The source even mentioned that the duo had separated due to personal issues but had no hard feelings for each other. There were also stories that Suzy wanted a more muscular boyfriend, but Lee could not work out as he had to keep his legs thin for his acting career.
Lee Min-ho Dating Or Single?
Since the break up with Suzy Bae, Lee chose to keep his personal life under the radar; so much so that no information on him dating any women has surfaced out. 
But, earlier in 2018, rumors spread that the former lovers, Lee and Suzy re-kindled their romance. They were believed to be working out to recover their broken relationship. Unfortunately, the gossips turned out to be false as the actress' agency denied the rumors. 
Moreover, the news of Suzy dating actor Lee Dong-Wook falsified the hope of people, who wanted Suzy to be back with Lee.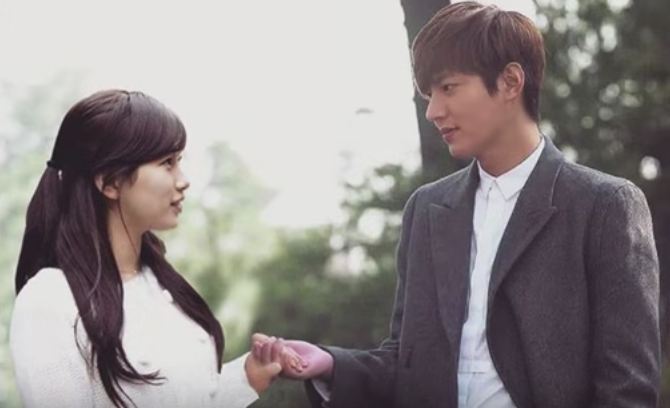 Lee Min-ho and Bae Suzy back when they were dating (Photo: Dessyfajarialestari.blogspot)
Though, not girlfriend, Lee is focusing on something more important for his career. He is now serving his mandatory time in the Korean military.
Lee Min-Ho's Net Worth, Sister, Movies And More
Lee, who is at the age of 31, is famous for starring in numerous South Korean movies and TV shows. To this day, he has featured in TV shows and movies including Heirs, The Legend of the Blue Sea, City Hunter, Boys Over Flowers, Secret Campus, Bounty Hunters, and so on. 
You Don't Want To Miss:- Who Is Ella Anderson: From Age to Her Most Recent Movies and TV Shows
With the height of 6 feet one and a half inch (1.86 m), Lee currently proclaims a colossal fan base. On top of that, he boasts a whopping net worth of $10 million. Interestingly, Lee's older sister, Lee Yong-Jung is also affiliated with the Korean entertainment industry. She works as the CEO of MYM Entertainment, the same agency to which Lee is associated.