Entertainment
Leigh Sales Separated Apart | Divorce From Husband Didn't Drown Her, How?
Leigh Sales, the ABC journalist, suffered a cascade of traumas including her separation from her husband...before the divorce, she faced life-threatening...during the birth of her second child...her first born...then had a...but despite the trouble Leigh stayed strong and...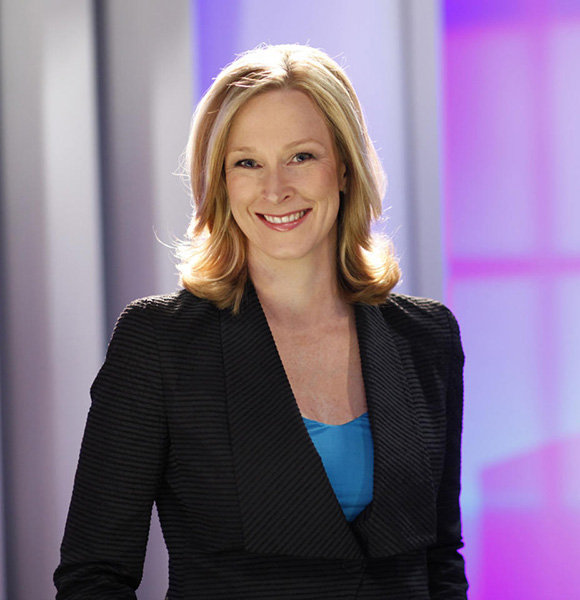 We often have bad days on our calendar when things are not just working for us. Imagine having it for over a year! 
ABC journalist Leigh Sales had a very bad year four years back when things for her were just turning upside down. It started with her son, adding up with her relationship with her husband and heartbreaking loss of her dad.
Just mentioning her traumas makes it hard for most of us but for Leigh, she grew up from the hardships and now is stronger than ever. Wondering how? Take a look below. 
Cascade Of Trauma Leading To Failed Marriage, Separated From Husband 
Leigh lived "gigantically lucky life" just as she quotes it filled with memorable childhood, happy marriage, and healthy baby boy. But her blissful family life came tumbling down as she set to welcome her second baby boy, James.
See Also: Jim Sciutto, CNN Correspondent Age 48 On Wife, Kids & Being Wise Parents
The birth of her second baby marked the beginning of her troubles which was never-ending as with the end of one the other one just followed. In 2014, she suffered life-threatening uterine rupture during the birth of her second child.
Leigh went to a premature labor which led to the uterine rupture threatening the life of both mother and the baby. Leigh and her baby boy survived but her problems did not end. 
Her firstborn Daniel, who was at the age of 2 at that time, had a tremor in his hand while he was in the daycare. After much troubles, running to hospitals and several operations he still faces "various medical challenges." 
Leigh's trouble did not just end there. While running after her children and recovering from her life-threatening encounter, Leigh marriage with her husband was floundering.
Leigh, who was married to a maths teacher Phil Willis, was on the verge of separation from her husband. The couple who had been together for two decades also shared a lovely story of how they met and fell in love.
Have a look at: Is Mark Simone, The Savage Radio Host Married? Family, Salary & Facts
The pair crossed path on a train in Brisbane at the university where they shared feigning interest in a lecture just in order to get a chance to see each other. Their budding romance turned into lifelong commitments. Back then, Leigh was just at the age of 23 and Phil was a the age of 22.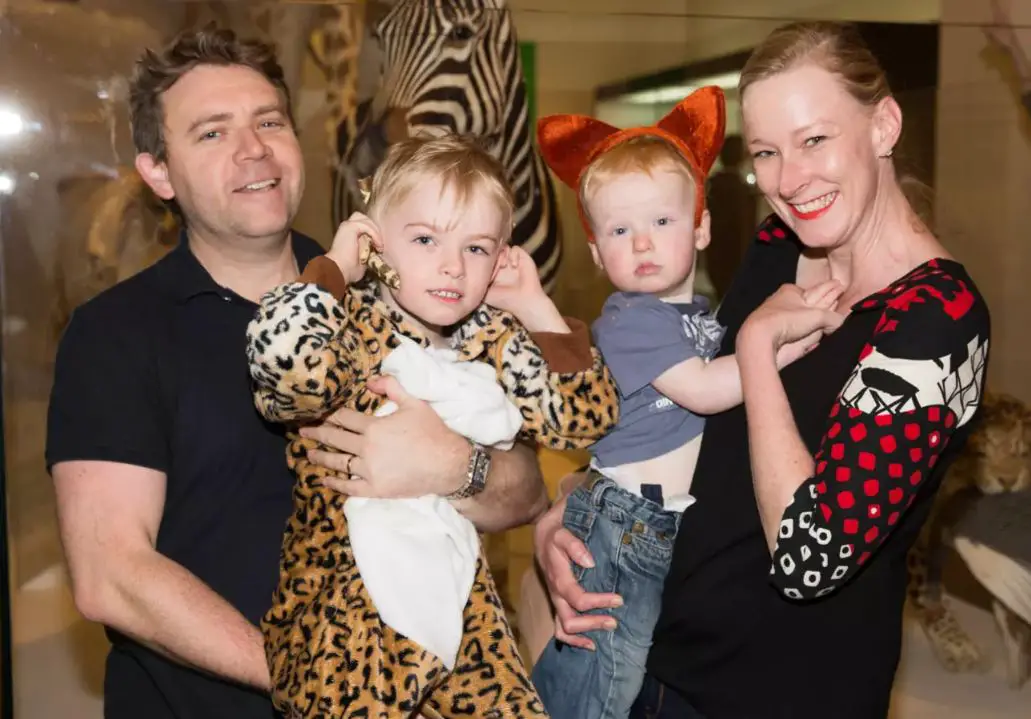 Leigh Sales with former husband Phil and two kids. (Photo: smh.com.au)
The couple was by all accounts happy for many years but the sun in their marital life came down in 2016. That year Leigh and Phil separated with divorce and the two kids parted from their dad.
Despite the separation, Leigh still shared respect for the father of her two kids. While talking in an interview she divulged saying,
"In the end, the way for me to deal with that is to say that between the ages of 20 and 40, that relationship was a pillar in my life. And for nearly all of that time, it was great. And I have a lot of respect for my former husband and we still have young children that we have to raise together."
Well, in spite of sharing most part of her life with her former husband, Leigh had separated from him, The news of their reported separation came after series of potential clues through Twitter during the Christmas period in 2016.
More From Liverampup: ABC's Jim Avila Keeping Old Age Love Alive! Married For Years, Family Rock Solid
Well, the 20 years of togetherness ended in 2016 for Leigh and her husband but bad days wasn't yet over for Leigh. She recently faced the tragic loss of her dad due to a massive heart attack in Queensland. The news of the loss of her father came in mid-2018.