Entertainment
Lena Waithe & Alana Mayo Are Split, Gay, Wedding & More
Multitalented and gorgeous Lena Waithe is a screenwriter and actress most famous for her role as...After two years of dating, Lena and Alana got engaged...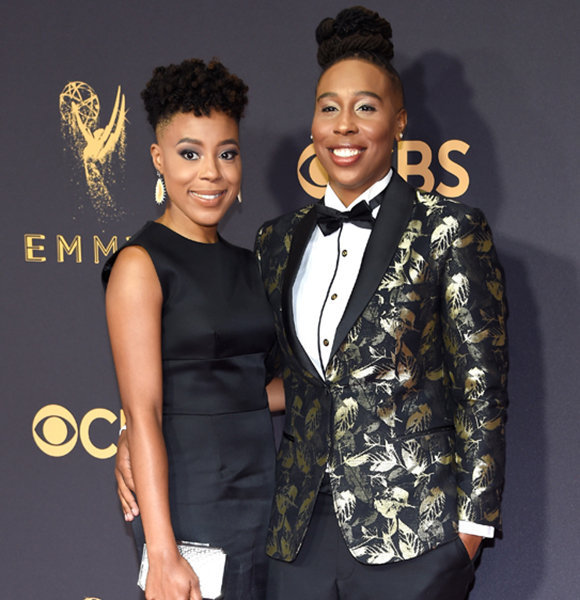 Lena Waithe is a screenwriter and actress most famous for her role as Denise on the Netflix comedy series Master of None (2015).
Her acting career on the series aside, Lena also won an Emmy Award for Outstanding Writing in a Comedy Series for her writing in the same show's second season's eight-episode, Thanksgiving, in 2017.
With success, she has achieved through the series Lena boasts an impressive resume. Alongside adding acting, screenwriting, and an Emmy to her name, she is also a producer and creator of her show The Chi (2018) in Showtime. 
Married To Girlfriend
Yes, she is already off the market. Lena's admirers and fans well know that she and her longtime girlfriend Alana Mayo are already married.
Another Relationship :- Jessica Nigri Dating, Lesbian, Family, Net Worth
The pair first met at a general meeting as writers in 2015. Hitting it off in their first meeting, the two crossed paths at a friend's birthday party. Apparently, Alana made the first move asking Lena to share a drink, and it has been on ever since.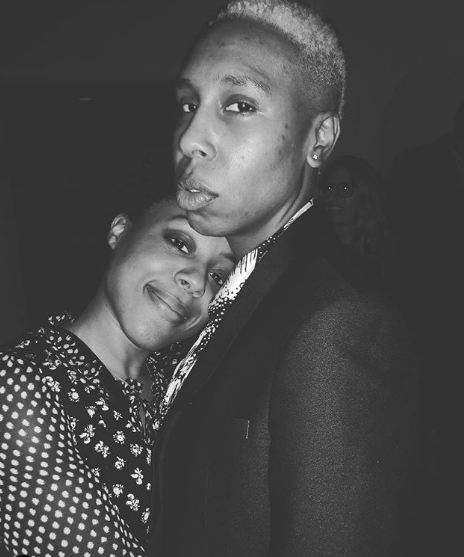 Lena Waithe with wife Alana Mayo in May 2017 (Photo: Alana Mayo's Instagram) 
After two years of dating, Lena and Alana got engaged on Thanksgiving 2017. When Alana did propose to her girlfriend, she didn't present Lena the normal engagement ring instead asked the question with a pair of exclusive Etonic, Akeem the Dream sneakers. For Lena-a lover and collector of sneakers- it was the ideal proposal.
After the engagement, Lena told People in 2018 that the wedding would be super small, like crazy small, and that's what exactly happened.
During a 2019 interview with Ellen Degeneres, Lena revealed that they had quietly snuck in and got married in secret. On the facts known about the secret wedding, the two got married at San Francisco City Hall, which is a popular place or even hallowed grounds for the LGBTQ ceremony.
Split With Alana Mayo
However, their marriage wasn't meant to last forever as Lena ana Alana decided to split up. The couple decided to end their marriage only after two months of their wedding.
Lena and Alana's representatives released a joint statement through E! News Online on 22nd January 2020. The statement read:
After careful thought and consideration, we have decided to part ways. We have nothing but support for one another and ask that you respect our privacy during this time.
Despite deciding to lead separate lives, the split wasn't a bitter one. Lena and Alana's separation was mutual. There is no bad blood between the two in regards to their past.
About Parents, Siblings
The gay screenwriter-actor was born on 17 May 1984, in Chicago, Illinois, United States. Her parents got divorced when she age three. She then started living with her mother, Ethel Laverne, in Southside of Chicago.
Also Read :- John Neely Kennedy & Nancy Pelosi Clash, What Just Happened?
In the talks of siblings, she has a sister. However, not much is known about her.
Interesting Facts On Lena
Lena became the first black woman ever to win an Emmy Award in Outstanding Writing in a Comedy Series category.
In 2014, Variety named Lena as one of its top 10 comedians to watch.
Her single mother and grandmother were very supportive of her decision to pursue her writing career. 
She graduated from Columbia College Chicago in 2006.