Entertainment
Lenora Crichlow And Her Dating Affair With Boyfriend Revived But Did She Managed To Get Married To Him?
When it comes to celebrity, their personal life is usually private. When they create privacy in their personal life, confusion regarding their love life arises. Even when they allow us to read their personal life as an open book, their love life is seldom tricky.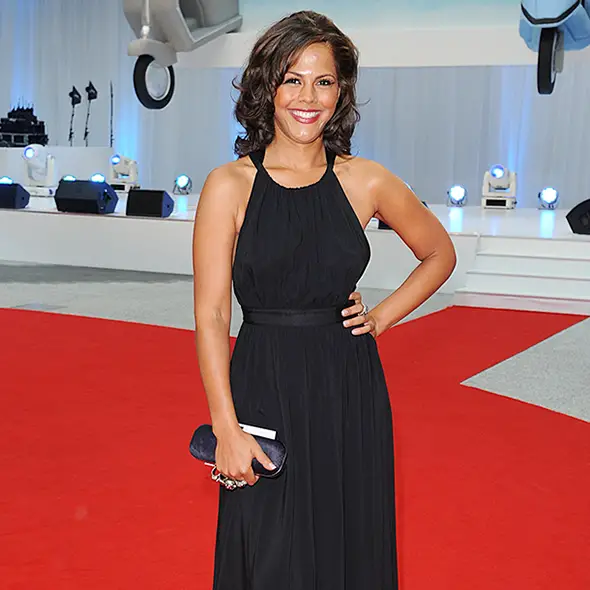 When it comes to celebrity, their personal life is usually private and low key. When they create privacy in their own life, confusion regarding their love life arises. Even when they allow us to read their personal experience as an open book, their love life is still a mystery.
In this context, let's talk about Being Human star Lenora Crichlow and her love life. Meanwhile, she was in a relationship but did she manage to get married to that person.
Did Lenora Crichlow Get Married To Her On Again & Off Again Boyfriend?
The pair, who separated in 2011, rekindled their romance again in April 2016.
Interesting:- 'It's Official' Braison Cyrus & Girlfriend Are Engaged, Getting Married Soon
When The Poldark star Heida Reed shared an image of Crichlow and her ex-boyfriend Aidan on her Instagram, the rumor of their romance was sparked. The pair was seen in the kitchen table with a wine glass and beer bottles around.
In the year 2009 on the set of BBC Three show 'Being Human,' Crichlow met Aidan Turner where she portrayed the character of Ghost and Aidan played the role of Vampire. 
After developing good chemistry with each other, they began dating. However, this pair separated in 2011, but the reason behind the pair's separation is not yet revealed. Despite privacy, Aidan still admitted that he was heartbroken as in his statement he said:-
"I don't know anyone on this planet who hasn't had their heart broken. It's happened to me. Love is love, it's the purest and rawest thing we have in life."
Their reunion was just a rumor about their patch-up which faded away soon after thirty-five-year-old Aidan was spotted kissing to an unknown woman.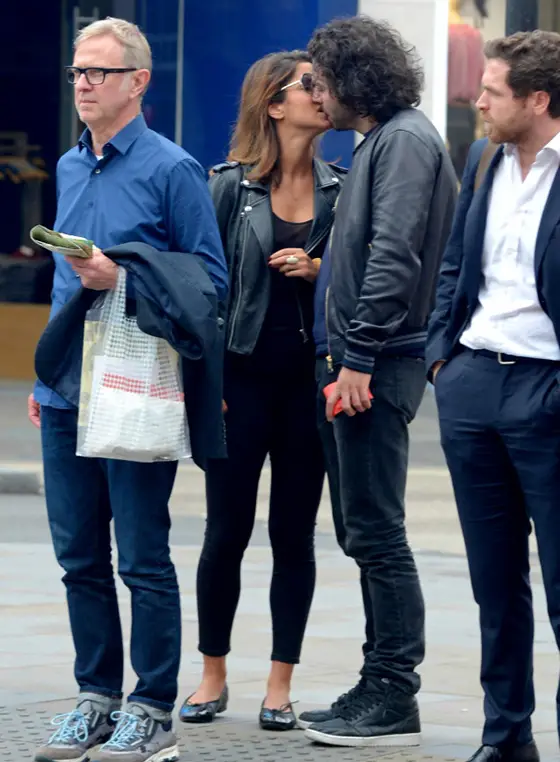 Aidan Turner spotted kissing Tara Derakshan in London on September 2016 (Photo Credit: thesun.co.uk)
The woman was later identified as marketing manager Tara Derakshan who can speak four languages, English, Swedish, Arabic and French.
Don't Miss:- Jacqueline Laurita Daughter Intimately Married At Age 27, Who Is Her husband?
When Tara was asked to comment on the picture that went viral, she initially denied saying it wasn't her. The actor was previously in a relationship with Sarah Green. They dated for around five years and separated in November 2015.
Unfortunately, Lenora couldn't make Aidan her husband even after they share a good bond.
Life After Lenora: Aidan Turner Soon To Be A Husband
Following their split, Lenora former boyfriend Aidan left Being Human, a show in which the ex-flames starred.
Despite Aidan annexation from the BBC Three drama series, there seems to be no bad blood between the two; they have been photographed enjoying each other's company in a social capacity as well as with their mutual friends.
Since breaking up with Lenora, Aidan went on a dating spree with several women before settling with artist Nettie Wakefield, only to call it quits in June 2017.
Read Also:- Joe McElderry, Proudest Gay Man Has Boyfriend? Dating Status Now In 2018
A little less than two years after breaking up with Lenora, The Poldark actor got engaged to a 24-year-old law graduate. His yet-to-be-named fiancee is a native of Gloucester as per MailOnline report.
As for Lenora, she seemed occupied with her acting career. She starred in the pilot episode of ABC series Deception - an FBI crime drama - alongside Amaury Nolasco, Jack Cutmore-Scott, Justin Chan, Laila Romans, and Vinnie Jones.