Entertainment
Lesbian On-Screen, Kelly McCreary Reveals What made Her Once Quit Acting
Kelly McCreary Popularly known for playing Maggie Pierce in TV series of ABC, Grey's Anatomy(2014- 2017) half-sister of Meredith Grey, later she was revealed to be a lesbian. She has been delivering great performances but she revealed that she once decided to quit acting.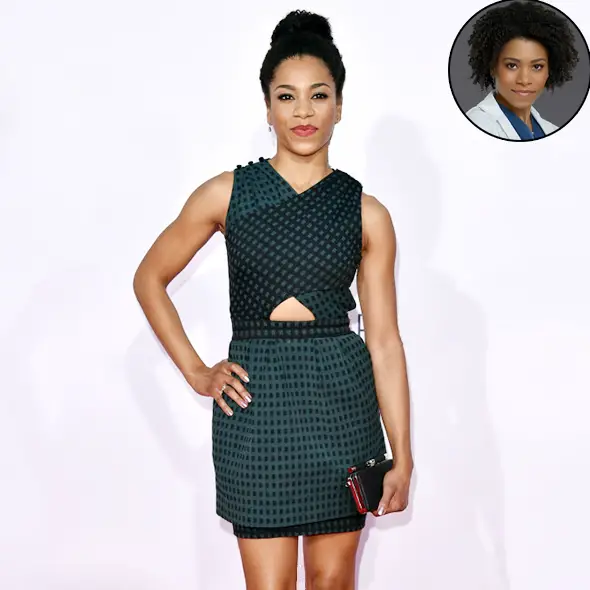 Every individual has their share of their hardship, dilemma as well as apprehension on their journey of mastering their craft.
Sharing a similar story is actress Kelly McCreary, who is popularly known for her role as Maggie Pierce in Grey's Anatomy. But what made this star almost quit acting in the past? Let's find out.
Net Worth Details
Born on 10 July 1981, in Wisconsin, United States, Kelly McCreary made her acting debut from the 2008 Broadway musical, Passing Strange.
Moreover, she also performed in movies like Being Flynn, How to Follow Strangers and television shows like White Collar and Scandal. But, she is best known for her role as Maggie Pierce in Grey's Anatomy.
Although she has not yet revealed her net worth, it is estimated to be in millions, given the fact that she has been doing well in her career.
Almost Quit Acting
After graduating from Barnard College, New York, in 2003, Kelly indulged in a day job as well as theaters in New York for plays. Aspiring to be an actress, she wandered searching for roles in television shows and movies but was unsuccessful in landing up apart. 
Those numerous rejections disheartened her to such an extent that her performance was harshly affected. She even felt her act was ruining her colleagues' performance too. Recalling those moments, she expressed,
"I had a bad attitude the whole time. I was, like, 'What's the point of this anymore if I'm not having any fun?' I felt like I was making everyone else miserable. And I sucked. It was not a good performance."
Constant rejections took a toll on her, and while viewing a play which she got rejected for, she felt incompetent to pursue acting any further. So eventually, she made a list of things she would do besides acting, which included learning Spanish, which inspired her to move to Spain and work on a farm.
Recommended:- Justin Ervin's Wiki: Everything You Need To Know About Him, His Relationship With Wife and Their Struggles
But, destiny had other plans for her, and Dominique Morisseau's Follow Me to Nellie's - which she previously workshopped - brought her back on her acting career.
Cost Of Success - Lesbian Label
Eventually, she started getting roles regularly and finally landed a significant role in The CW medical comedy-drama series, Emily Owens, MD. as Tyra Dupre, a first-year surgical intern who is also a lesbian. But, the series didn't last and was shut down just after the end of the first season.
Portraying a lesbian role onscreen raised speculations among the fans of her being one too, but it is probably just a hoax.
But, the role which gave her recognition and popularity, was the character of Maggie Pierce in Gery's Anatomy, where she played a lesbian as well. Maggie Pierce's character had a recurring role until season 10 finale episode and soon got promoted to a season regular on 23 October 2014.
Married Life Awaits: Meet Boyfriend-Turned-Husband Prospect
Co-incidentally, her time at Grey's Anatomy served as a platform where she would meet her boyfriend-turned husband, Pete Chatmon.
After getting introduced on the set of the beloved drama in 2017, Kelly and Pete began dating. Within two years, the actress and her then-boyfriend got engaged.
Celeb With Same First Name:- Kelly Frye Age To Family; Actress' Married Life Status, Husband Split?
However, they didn't make the news public until Jan 2019. And, since making their romance official, Kelly and her Pete have doubled down on the PDA - well, at least on social media.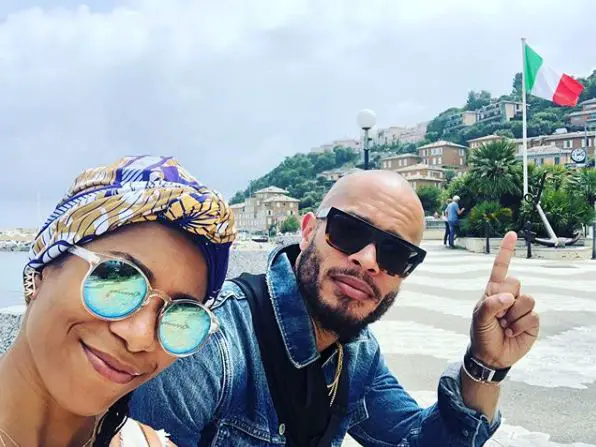 Kelly McCreary with husband Pete Chatmon visit Italy in June 2019 (Photo:- Kelly McCreary's IG)
To those unfamiliar: Pete is an award-winning New York-based director, credited with directing episodes of Insecure, Single Parents, Atypical, Grown-ish, Greenleaf, The Last OG, and Black-ish.
Soon, that also changed as the couple walked down the aisle in an eye-catching seaside wedding ceremony on 7 May 2019. Both captured the glimpses of the event and shared it via their social media handles for their fans.
Kelly, who her fans are used to seeing in the doctor's outfit looked stunning in her wedding gown. On the other hand, the producer husband rocked a dapper tuxedo in front of a packed wedding ceremony. Close family and friends were invited, and the couple looked happy as ever to be partners for life.
The newlyweds are lately all over social media. They often pose with each other and post pictures of their travels. Besides the wedding, Kelly also described being a better person overall. The series regular addressed being good while tackling with the consistently negative and sometimes racial abuses she received for her character in Grey's Anatomy.