Lil Baby shares sons with...rumors of his affairs with...cheated on girlfriend with...flaunts a net worth of...parents were from...born with the real name...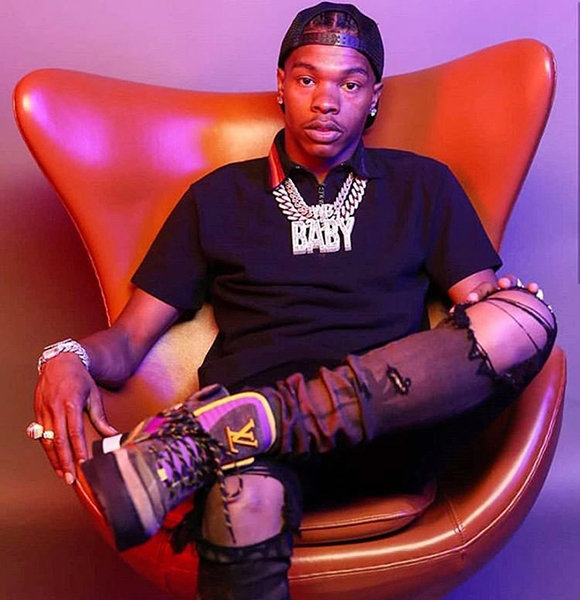 Lil Baby represents the new school of Hip-Hop musicians who continuously set new trends while still adhering to the lyricism aspect of the traditional rap. A lyricist at heart, he is everything that a modern-day rapper should aspire to become.
Hailing from Atlanta, Georgia, the "Close Friends" hitmaker caught listeners' attention with his 2017 mixtape, Perfect Timing. Named in celebration with the inception of his rapping career, the said project featured guest appearances from Young Thug, Lil Yachty, and Young Scooter.
Career, Net Worth 
Managed by Quality Control's Pee and Coach K, Lil Baby dropped his debut work entitled Drip Harder in May 2018. It peaked at #3 on the Billboard 200.
Also in 2018, the Pure Cocaine rapper released several mixtapes, including Harder Than Hard, Too Hard and 2 The Hard Way. His collaborative album with fellow musician Gunna called Drip Too Hard was one of the notable releases that year.
Another "Lil" Musician:- Lil Nas X Net Worth, Gay, Girlfriend, Family 
His epic 2018 musical run even helped Lil Baby land a spot on the 2019 XXL Freshman class. With $4 million in net worth, he was by far the wealthiest rapper on the list.
Son With Girlfriend
Lil Baby's children remain his most enormous pride and joy. Father to two sons, he seems very much involved in his their lives.
The Yes Indeed wordsmith's first son name is Jason. Jason's biological mother (Lil Baby's baby mama) is a woman named Ayesha who has very little connection with the show-biz.
Lil Baby's girlfriend-turned-second baby mother Jayda Cheaves, however, is a different story. An Instagram entrepreneur by trade, Jayda is a hair mogul and a millionaire.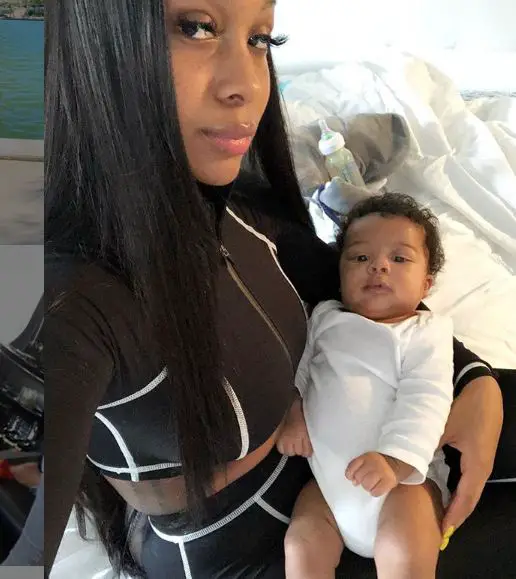 Lil Baby's girlfriend Jayda Cheaves with their son in May 2019 (Photo:- Jayda Cheaves' Instagram) 
The Atlanta-born rapper and his Instagram star girlfriend welcomed a son in February 2019.
Rumors Of Lil Baby's Affairs
Lil Baby may be a perfect father, but he hasn't always been an ideal boyfriend.
Involved In Nasty Affairs:- Briana DeJesus Pregnant, Rumors, Kids
After rumors of him cheating on girlfriend Jayda with baby mama Ayesha grew out of control in April 2018, he addressed all his previous romantic affairs via Instagram. Without explicitly denying the allegation, he acknowledged his history and claimed to be happy with Jayda.
Of the lovebirds, Jayda faced the most burn of the scandal. When she announced her pregnancy in September that year, fans attacked for her for staying with a cheater.
Age, Parents & Real Name
Lil Baby was born on 3rd December 1994, making him 24 years of age as of 2019. His parents hailed from a lower-middle-class economic background.
The My Drip emcee earned his moniker from his older friends. As a kid, he kept the company of men who were 5+ years his senior. His real name is Dominique Jones.