There is no one else that comes to the mind of golf enthusiasts when a blonde is mentioned other than Lisa Cornwell...was born in Fayetteville, Arkansas, North America in 1975...Even at the age of 44, Lisa remains a...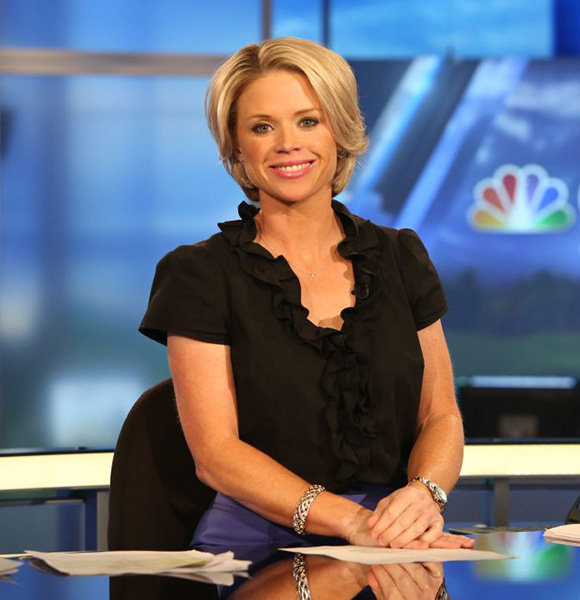 There is no one else other than Lisa Cornwell to come in mind of golf enthusiasts when a blonde is mentioned. Lisa is a former American Golfer best known for her prowess in the sport.
Even after her time on the pitch ended, she continued spending time for the sport through other means. She became an anchor for the Golf Channel and also the founder of SEC Press Pass, a college football show.
Lisa Cornwell Bio
Lisa was born in Fayetteville, Arkansas, North America, in 1975. She belongs to white ethnicity and celebrates her birthday on the 21st of September. Lisa comes from a high family of the states as her father is a cousin of the former US president, Bill Clinton.
Woman In Golf:- Pro Golfer Gerina Piller Measurements, Net Worth, Husband Love, Facts
Regarding education, she completed her schooling in 1992 from Fayette High School. Later, she enrolled in Southern Methodist University and then joined the University of Arkansas on a scholarship.
Talking about her physique, Lisa is a beautiful blonde with an average height.
Single or Married?
Lisa is a beautiful and successful woman. However, the golfer has not had the same luck in her love life as she has had in her professional one. Yes, you read that, right!
Even at the age of 44, Lisa remains a single woman.
She has remained tight-lipped on everything about her relationship. There is no mention of a husband, let alone a boyfriend anywhere. It could be that she has a partner that doesn't want to be a part of her stardom or might be she is married but, too hesitant to let everyone know.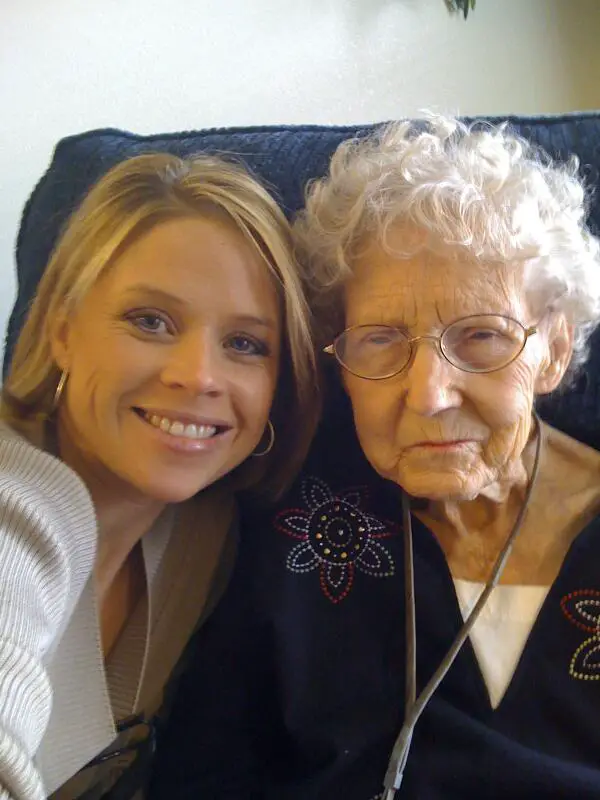 Lisa Cornwell with her grandmother on her 99th birthday, on 30th of March 2013 (Photo: Lisa Cornwell's Twitter)
It could just be that she has not had the time to find a spouse in her life. In her early years, she focused on her golfing career and later got caught up with hosting multiple TV shows.
Or does she bat for the other team; is she a lesbian? Whatever the case may be, fans will have to wait for Lisa to reveal any details on her relationship or for any information to surface.
Career: Golfer, Now TV Host
Lisa is one of those people who have found a way to be in touch with what they love, no matter what.
Before her career in the media, she was a professional golfer. She was named All-American junior golfer for three times and Arkansas Women's State Amateur Champion for four times. Throughout her career, she won over thirty tournaments.
Another Blonde TV Host:- Rashel Diaz Bio, Husband, Net Worth
After she left the golf pitch, she stepped on to the TV stage. She worked as an anchor and reporter for CBS, ABC, and NBC. Her moment in the industry came when she started hosting Golf Central for the Golf Channel in 2014.
Now she presents the latest news and events of sports all around the globe.
With her success, in both her career in golf and as a TV host, there is no doubt the beautiful woman has done well for herself in life. Her exact salary is not public information. However, it is no doubt that she gets paid more than the industry average of $50K.