Entertainment
Liz White, Married? Has Husband in Career – What About In Real Life?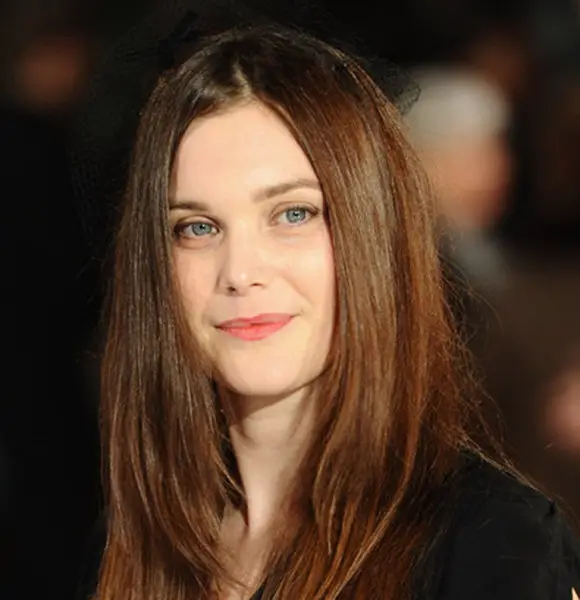 The beautiful actress Liz White is famous for her role as Annie Cartwright in the BBC's series Life on Mars. If the series itself isn't enough for you to remember her, well, then recall the horrifying avatar of the ghost from 2014's movie The Woman In Black. Yes, Liz is the one who wore the black veil and scared the hell out of all of us in the film.
Now, don't let the scary character confuse you because, outside the reel, Liz is lovely and holds a beautiful personality. Her ever-growing popularity has made many curious, and they want to know if she is married in her real-life or not?
So, if you are also curious to know about her relationship status, keep reading until the end!
Is Liz White Married?
Well, Liz seems to keep her personal life close to her heart as she emphasizes on privacy regarding her private life. Thus, no news about Liz having a boyfriend or getting married has ever surfaced in the media. It's not sure if the lady is single or is in a dating relationship with any partner. 
British actress Liz White likes to stay away from the limelight despite all her stardom and success. In an interview with the Sunday Express back in August 2014, Liz stated her preference to keep the details of her personal life private. Liz quoted that she prefers to keep her love life low profile and believes that it is a wise choice for an actor.
"I keep a low profile on purpose. I like to be invisible anyway, but I think it's a wise choice for an actor. The less people know about you as a person, the more they can believe you as someone else."
Moreover, Liz also stated that she doesn't want things to be planned and even quoted that she never wants to get involved in internet dating.
I don't ever want to do anything like internet dating. Because I'm a firm believer that life will sort it out. I'd rather just experience what's going on in front of me in the present. When I'm not doing that, that's when I get into trouble."
Also, when asked where she sees herself in her future,  Hollywood? Husband? Or Kids? Liz chuckled and answered that she had no idea. 
Well, my mum just asked me what I'm doing next week and I was like, 'Mum, I have no idea!'" 
As for now, Liz is either hiding her love life beyond the curtains or is just single and waiting for her perfect match to build up a family. Now, let's keep the talks about her romantic life here and jump over to her amazing professional life.
More About Liz White
Talking about her professional life, Liz has played a character of a married woman in several movies. In the British drama television series that was first broadcasted on BBC One on 22 May 2014, From There To Here, Liz played the woman with two kids, who were abandoned by their father at a very young age. 
Learn About: toheeb-jimoh-wife-age-nationality
Born on 5th November 1979, the actress portrayed the wife of George Mottershead in the 2014's drama Our Zoo. Moreover, standing at the height of 1.7, Liz also essayed the role of a mother in 2017's Television drama Ackley Bridge.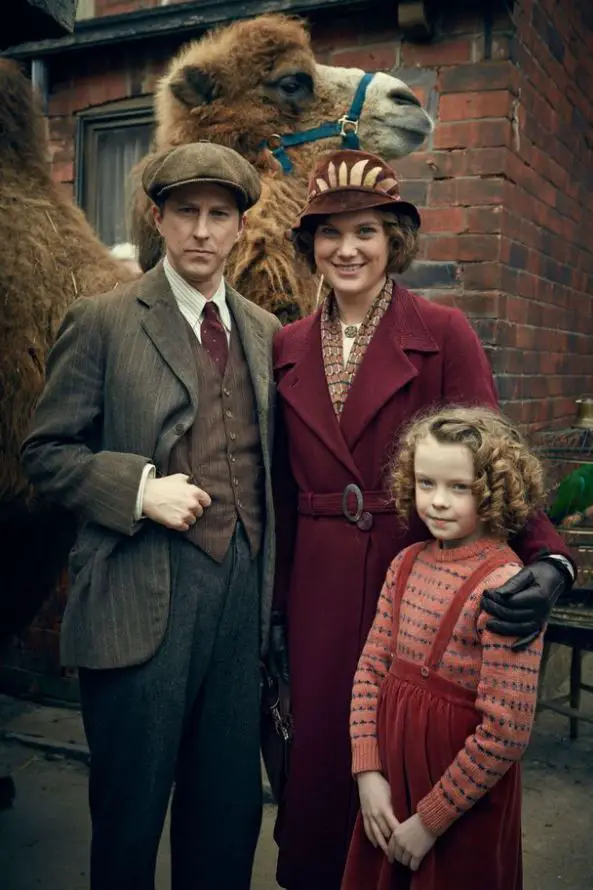 Liz White With Her Married Family in The Show Our Zoo (source:liverpoolecho.co.uk)
Because of her amazing career, White has accumulated a raving net worth of $3 million which is constantly rising.
Find Out About:susan-anton-today-now
Apparently, talking about her net worth and streams of income, people have been confusing Liz Claiborne with actress Liz's Clothing Brand whereas the actress does not own any clothing lines.
Looking at how well she portrays the role of a wife and a married woman, her fans and followers can't wait to see her get married in real life as well. To be honest same! Be sure to sync in as we will surely bring more updates on Liz White and her life.