Entertainment
R&B Artist, Luke James: Relationships, Gay Rumors, and Net Worth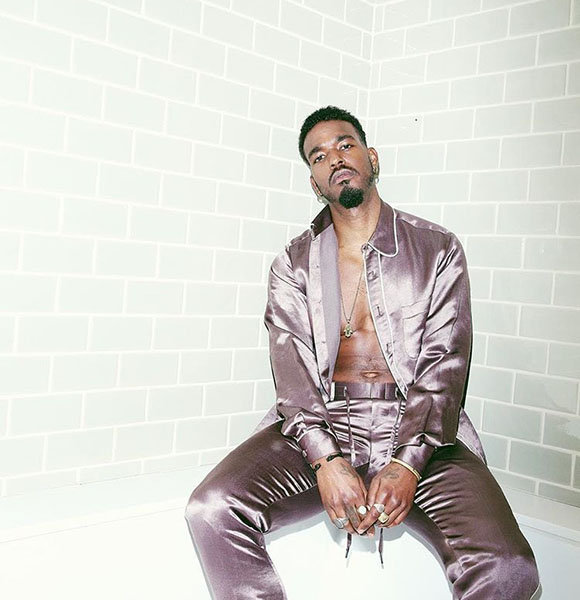 Luke James, an R&B artist, has been fast garnering fame throughout the globe with his releases. 
His best-known work is I Want You, a 2012 smash that garnered him a Grammy Award nomination. He was also a member of the band Upskale and subsequently half of Luke & Q.
Aside from singing, James is a gifted songwriter who has written songs for several well-known artists, including Britney Spears and Justin Bieber and has performed backing vocals for them.
Following Gay Rumors, Is Luke James Possibly Single Right Now? 
Raised by his single mother, Luke James Boyd is known to be a private person who has kept the facts of his relationship a well-guarded secret.
And, as the general public does best, he has been the target of gay rumors and controversy.
Despite the fact that Luke is now single and has just a few rumors circulating, his previous romances show that he has been linked to several women. As a result, the gay suspicions have been proven to be false. 
Kim Gingras, Rita Lynn, Maadmoiselle, and Khadija Nicholas are among the personalities with whom Luke has been tied. But, among all of his partners, his affair with fellow performer Jessie J, the daughter of Stephen Cornish and Rose, was the most memorable and stood out the most.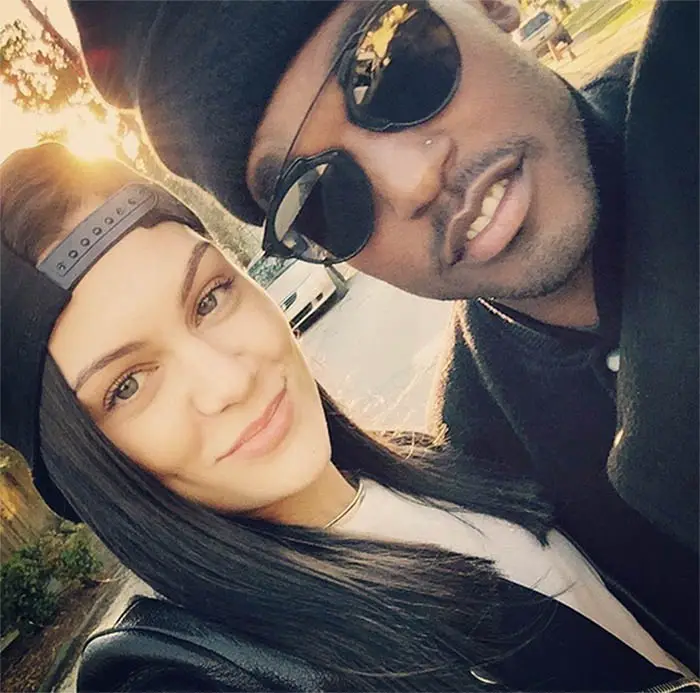 Luke James with girlfriend Jessie J. (Photo:hellomagazine.com)
Since his ascent to stardom, the singer has had the longest public romance with Jessie J. The couple started dating quietly in 2014, and Jessie verified the rumors in November of that year. She uploaded a picture of herself being cozy with her lover on November 4th, 2014.
After a year, though, their love story came to an end as the two split ways. But, of course, the breakup was also kept under wraps, much like how they met.
Despite the fact that neither James nor Jessie have stated why they fought or how they reconciled, they proceeded to perform together on several occasions following the incident, including their 2018 rendition of I'll Be There.
 His Ex's New Boyfriend:- Channing Tatum Is Dating After Divorce With Wife, Meet His New Love Jessie J
Considering this, she even attended the March 2017 premiere of The New Edition Story to show her support for her ex-boyfriend. It's no surprise that many people mistook her for his future wife.
Similarly, around 2014, before the Louisiana native made his relationship with Kim Gingras, one of Beyonce's most well-known backup dancers, official.
Then, the pair made their fondness for one another very public, sharing photos that drew varied reactions from their followers and the general public.
After only six months together, they separated after only six months together, rumored to have met while on tour together, when Luke opened for several of Beyonce's performances.
Net Worth Amassed By The Singer
James, who is currently 37 years old, began his career in the show business at a young age. 
Wiki-Like-Bio You May Like:- Burna Boy Net Worth, Girlfriend, Songs, Tour
The singer published his first album, #Luke, and the track I Want You as a free digital download in 2011 upon disbanding his band created with his group of pals. He was nominated for Best New Artist at the Soul Train Music Awards in 2012 for the song.
After a long and rewarding journey, the artist has undoubtedly arrived at his objective of fame and glory. As a consequence of his effort to remain in the music industry, the American singer, songwriter, and actor James has a net worth of $3 million.