Entertainment
M. Pokora & Christina Milian Married Life | Bio & Net Worth Details
M.Pokora and R&B singer Christina Milan have been in a relationship since...was married to him from 4th...after dating for a few years, the pair made a surprise...their baby...son Isaiah was born on the 20th of January 2020...bio reveals his age...Christina's net worth...relationship with his partner...failed marriage to music producer Terius Youngdell Nash...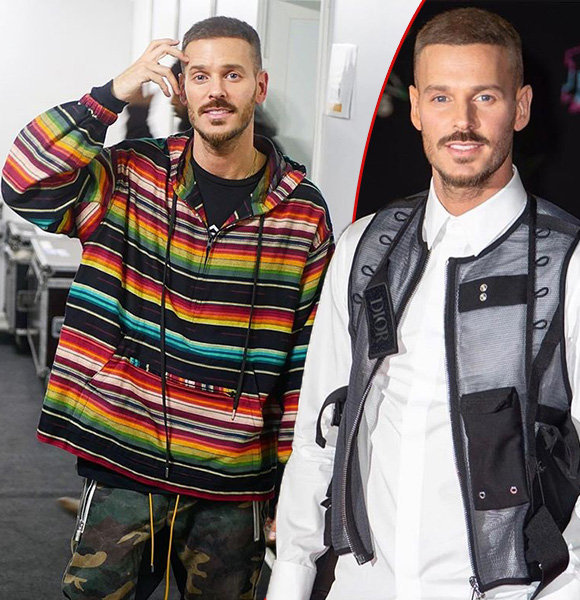 French singer M. Pokora stepped into the limelight with his affiliation with music group MC Unity and Linkup. But above all, his solo singles such as It's Alright, Belinda, and Cette Annee-la are a go-to track in the R&B genre.
Moreover, he has amassed a huge fan online through his official YouTube channel that has garnered more than 900K subscribers. Further, he collaborated with Latin music icon Ricky Martin for 2006 single It's Alright.
Are M. Pokora & Christina Milian Married ?
M.Pokora and R&B singer Christina Milian have been in a relationship since 2017. Interestingly, their first meet was at a restaurant in France in August 2017, and they didn't know about each other during their first meet.
R&B Icon Trey Songz :- Wife, Girlfriend, Brother, Real Name
They only converged after the restaurant manager suggested Christina to talk to him since they both shared similar careers. Thus, they started dating.
After being together for about two years, the pair made a surprise and auspicious announcement among their fans.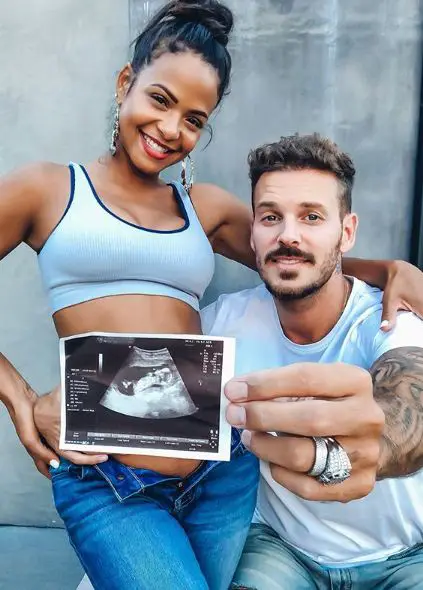 M. Pokora and girlfriend Christina Milian announce her pregnancy on 28th July 2019 (Photo: Christina Milian's Instagram)
On 28th July 2019, his girlfriend posted a picture of her baby bump along with the picture of the sonogram.
Welcomes New Baby: Son Isaiah Pokora
In January 2020, the day that they had been waiting for quite a while arrived. On the 20th of January 2020, the couple's first son and Christina's second child, Isaiah Pokora, arrived.
The couple took to their respective Instagram accounts to announce the arrival of their son.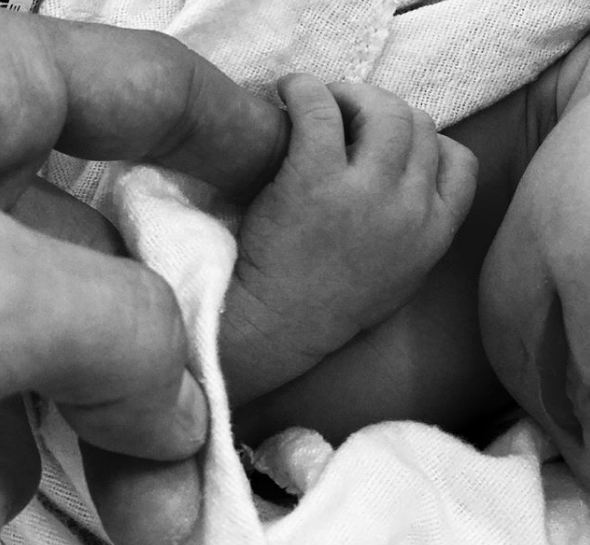 Matt Pokora announces the birth of his son Isaiah on the 20th of January 2020 (Photo: Matt Pokora's Instagram)
Isaiah was born in Los Angeles, California, The United States. Interestingly enough, he came into the world on Martin Luther King's Day.
Partner Christina Milian's Relationship History, Children
As of now, the couple is more than excited to welcome their little bundle of joy in their life. However, this isn't the first time his girlfriend is going to be a mother as she has a daughter named Violet from her failed marriage to music producer Terius Youngdell Nash (AKA The Dream).
WWE Superstar Rusev & Lana Divorce Talks :- What's Really Cooking?
She got married to him on 4th September 2009 before getting divorced in October 2010. Before her first marriage, the American artist dated actor Nick Cannon from 2003 to 2005.
Bio and Interesting Facts about M. Pokora: Age, Birthday
As per M. Pokora's legal records, his birthday falls on 26th September, whereas his birth year is 1985.
He is the son of renowned professional soccer player Andre Tota.
The singer has even lent his talent in the French musical film Robin des Bois (2013) playing the role of Robin hood.
His girlfriend, Christina Milan, is a singer as well with two Grammy nominations on her music career. She even relishes a net worth of $4.5 million.