Trending
Baby On The Way! Beautiful Brittany Bell Reveals She's Pregnant With Her Former Boyfriend Nick Cannon!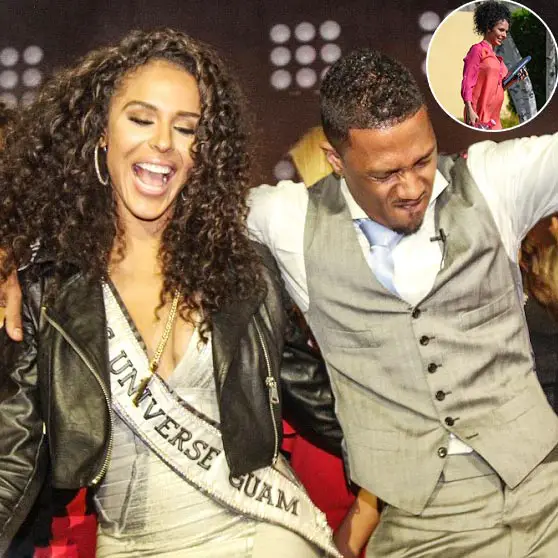 Nick Cannon has confirmed that his third baby is on the way. The America's Got Talent presenter, Cannon revealed that he is expecting his third child with Brittany Bell, a former Miss Universe Constant.
When Cannon appeared on Power 105.1's "The Breakfast Club" on Thursday, he confirmed the news about him expecting his third child with Brittany Bell.
Caption: Brittany Bell shares an image on her Instagram where she flaunts her baby bump.
The host, Angela Yee of "The Breakfast Club" asked Nick whether he has a baby on the way or not as his ex-girlfriend Brittany has been posting pictures with her baby bump. Soon after the question was dropped, he teased the host saying-
"I got a song with K.Michele called 'Baby on the Way"
Cannon then got real and said-
"Who said it wasn't mine?"
"I've got a baby on the way ... absolutely ... God said be fruitful and multiply. 'I'm doing the Lord's work ... everybody get a baby! I'm passing them out."
Nick and Brittany Bell started to date back in 2015, but they had an unstable relationship, but now it seems like they are on permanently. Cannon who is in his mid-thirties called his ex-wife Mariah Carey as his last ex-clarifying that Bell is not his ex. Cannon has two children: 5-year-old twins Monroe and Moroccan with his ex-wife Carey, 46. The couple got separated in 2014, but Cannon confirmed the news about their divorce earlier this month. Though they got divorced, Nick often keeps the picture of his lovely daughters on his Instagram.
Cannon was also asked about Carey's recent breakup from James Packer where he said-
"Is she? You know better than me!" he said. "I thought they were working it out… I'm on a need to know basis. As long as my kids are good, I see them on weekends… I don't want to know none of that other stuff. If it gets to that point, like, we had those conversations, but after that, I don't really need to be involved in it."
Here is a video where Cannons talk about his present and past relationship with host Angela Yee on Power 105.1's "The Breakfast Club." He also talks about his third child who is on the way.
[video deleted by source]