Trey Songz' long list of industry girlfriend boasts the likes of...Wife prospect and hopefuls include...Began dating Lori Harvey in...Born with the real name...Are brothers with...Turned 34 years of age on 28th...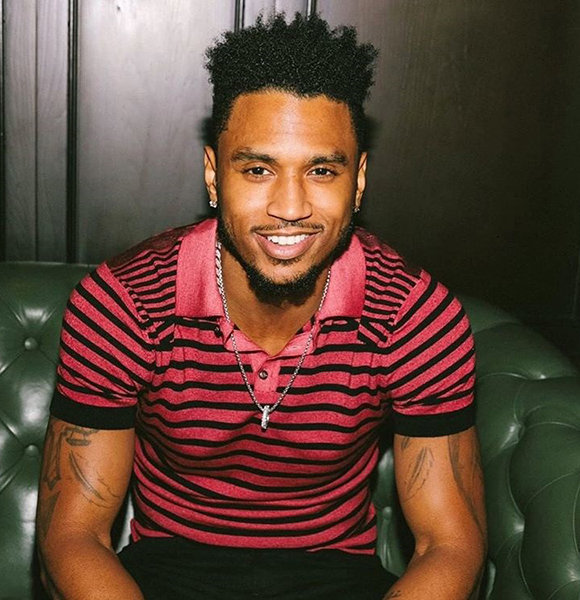 Trey Songz is an R&B lothario - if the genre ever had one. Besides being blessed with an angel-like falsetto, his dimples garner the ability to woo any woman in sight.
Discovered at talent shows around the early-2000s, Trey burst into the mainstream scene with his 2005 debut "Gotta Make It." After initial success, he went on to transform himself into a staple among the R&B listeners.
Playing to his strengths, the Neighbors Know My Name singer maintains a Playboy image. For their part, female fans shipped his every relationship.
Girlfriend & Dating History
A lover at heart, Trey first-ever public romance was with an Ethiopian dancer named Helen. The lovebirds began dating in May 2007, but eventually parted ways in October 2008.
In 2009, the Can't Be Friends hitmaker dated not one but four women: celebrity blogger Necole Bitchie, actress Drew Sidora, reality star Tahiry Jose and singer Keri Hilson.
Related To Keri:- Is Samuel Soba's Married Life A Total Mystery? Known For Having Keri Hilson As Wife
Interestingly, the year 2009 also marked the beginning of Trey's five years long on & off relationship with actress Lauren London. While still with now-ex girlfriend Lauren, his name got romantically linked with models Simply Jess, Tabby Brown, Iesha Marie, and singer Ciara.
Following the split in late-2013, Lauren began dating rapper Nipsey Hussle while Trey continued his search of potential wife prospects.
Between 2014 and 2016, the Bottoms Up crooner shared romantic ties with singer Mila J, model Tanya, reality star Khloe Kardashian, and model-turned-author Brittany Renner.
Married To Wife?
Trey's romance with Brittany Renner resurfaced in late-2018. The R&B singer allegedly cheated on his then-girlfriend Lori Harvey with the "Judge, This Cover" author.
To those unfamiliar, Lori Harvey is the daughter of Steve and Marjorie Harvey. She is also the ex-wife of Dutch soccer-star Memphis Depay. Besides Trey, she has dated rappers Future and Justin Combs.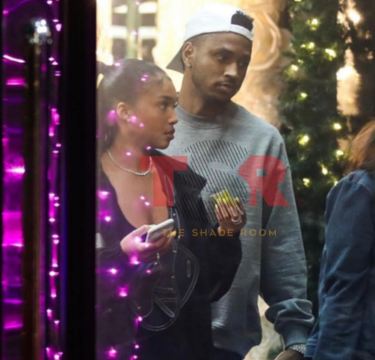 Trey Songz with then-girlfriend Lori Harvey together during the 2019 NYE celebration (Photo:- bossip.com)
When summer of 2019 kicked around, Trey and once-wife prospect Lori were no longer dating. By then, the Already Taken hitmaker was already busy with daddy duties. May that year, he became a first-time father after welcoming a son named Noah.
Sharing the photo of his child via Instagram, Trey claimed that he and his newborn's biological mother were happy. At the time, he refrained from sharing more about his baby mama.
Brother, Real Name & Age
Per his date of birth, Trey Songz turned 34 years of age on 28th November 2018.
Born with the real name Tremaine Aldon Neverson, the Simply Amazing singer hailed from a single-parent household. As his father Claude Neverson Jr. abandoned the family, he grew up in the guardianship of his mother April Tucker.
April remarried when Trey was 11. His mom and step-dad are the parents of his half-brother Forrest Tucker and half-sister Nikki Tucker.
Thor's Brother: Liam Hemsworth Miley Cyrus, Split, Wedding
Ten years junior to Trey, Forrest first garnered fame as the artist's younger brother. All thanks to his good looks, he eventually began amassing an impressive following on social media.