Entertainment
Madison Kocian, UCLA Gymnast Of Age 21; Dating Despite Haunting Past?
Madison Kocian is an Olympic gold medal-winning gymnast who is currently competing as a UCLA...Going through a traumatic experience of being sexually abused by the team doctor, her dating life has...Family girl, Madison...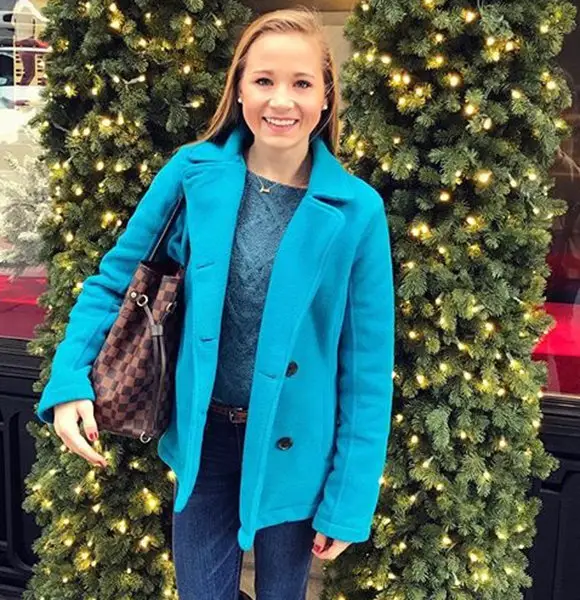 With an Olympic gold medal to show off, American artistic gymnast Madison Kocian already belongs to the list of elites in her sport. However, at a young age of 21, the uneven bars champion has an entire life ahead of her filled with several challenges in both her professional and personal life.
In her relatively short career, Madison has seen both extremes of the sport. Her medals speak for itself about her professional accomplishments. However, her personal life has been a sensitive topic.
After facing sexual abuse from her own country's doctor, Madison has found it difficult to move on from her traumatic experience. But has the gymnastic champion left behind her haunting past and is she dating someone?
Despite her traumatic personal experiences, her family has always stood around Madison's corner. And it seems, the feeling is mutual, as Madison in her social media posts seems extremely fond of her parents.
With such supportive parents, the gymnast continues in her path to greatness accumulating huge net worth at a relatively early age.
UCLA Student Dating Boyfriend At Age 21?
Career success has in no means got over the head of the champion gymnast. After her Olympic success in Rio in 2016, Madison has since joined UCLA, where she continues her education alongside being part of its NCAA women's gymnastics team.
You May Also Like: Sofie Dossi Breaks Record! The Girl Who Won Golden Buzzer In Famous Show 'America's Got Talent' Does It So Easy
Tasting professional success at a relatively young age, the UCLA student, however, has not experienced an extremely happening personal life. Much of this can be attributed to the traumatic past she went through.
In August 2018, Madison along with her teammate Kyla Ross revealed that they had been sexually abused by the USA Gymnastic team doctor Larry Nassar for several years under the guise of medical treatment, during their appearance on CBS This Morning.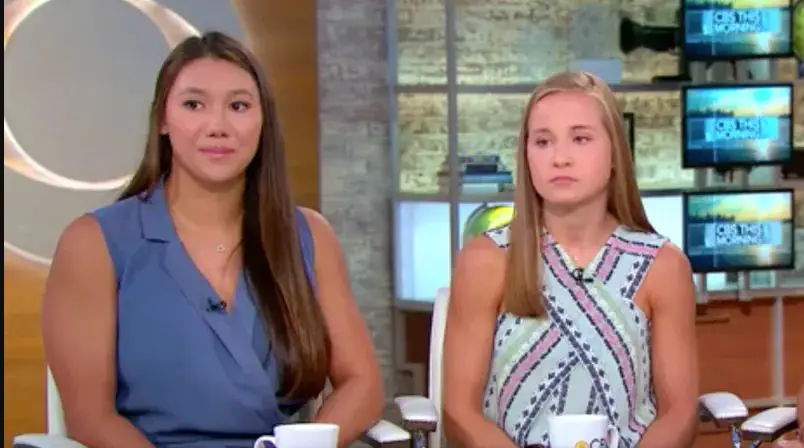 Madison Kocian(left) alongside her teammate Kyla Ross talking about their sexual abuse on CBS This Morning. (Photo: deadspin.com)
Madison, age 21, post the traumatic experience has found it a bit difficult to recover, and this seems to be affecting her dating life as well. Preferring to keep her private life low-key, Madison, despite being a globally recognized figure, has not yet been romantically involved with anyone.
This comes off as a huge surprise given the gymnast's attractive looks and charming personality.
In an interview with People in 2016, Madison along with her four teammates mentioned that they were single and don't feel the need for dating apps like Tinder. Going by their worldwide fame, they never would either.
Don't Miss: Did Nile Wilson Break Up With His Girlfriend? They Don't Seem To Be Dating Anymore
Thus, the gymnast who continues to recover from her traumatic sexual abuse experience continues to focus her entire attention towards her career and doesn't seem to have any boyfriend for now.
Love For Family Reflects In Instagram Posts.
Born and raised in Dallas, Texas, Madison and her younger brother have always been their parents' first priority. Father Thomas and Mother Cindy, has always stood by their daughter supporting her in every step of the way, even when she experienced her career low after being sexually abused.
Thomas Kocian, in a phone interview with The Dallas Morning News in August 2018, revealed how even her Olympic gold could not make up for the sexual abuse her daughter suffered.
"You always want to protect your child and do what you can for them, and to me, at this point, no it was not worth it."
Madison, however, has also reciprocated her love for her parents. Family girl Madison, seems extremely fond of her family going by her Instagram, where she has constantly posted about her family.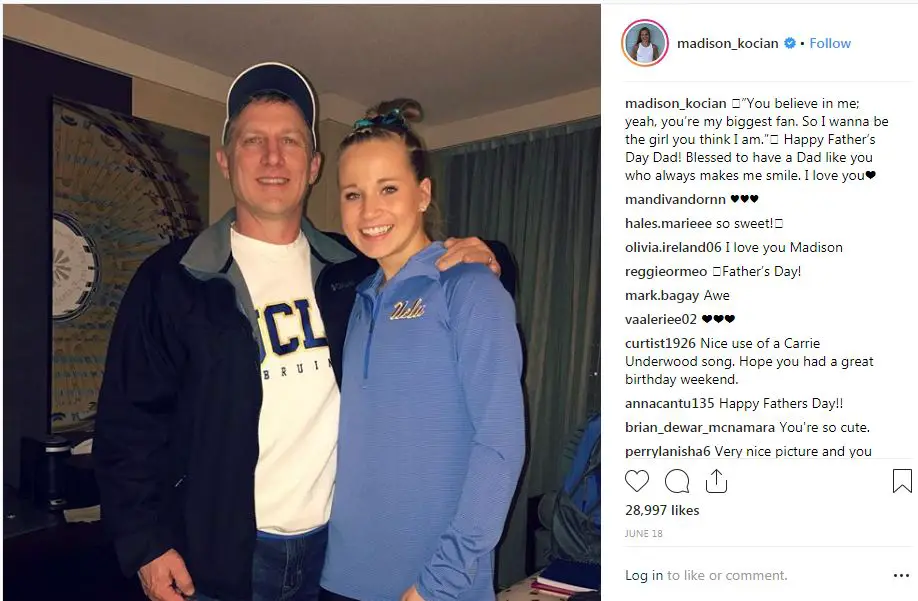 Madison Kocian alongside her father, posting a father's day tribute on Instagram. (Photo: Madison Kocian's Instagram)
Read Also: Nastia Liukin Engaged Life to Continue Some More As Wedding Is Postponed! Not Ready To Turn Fiance into Husband Yet?
Thus, with the support of her family, Madison has kept on excelling in her professional career. Standing in at a height of 5'3" and with a body weight of 46 kg, Kocian has been blessed with perfect body measurements required for gymnastics.
She has thus made the most out of it, and currently enjoys a net worth of $500 thousand, thankful to her professional success and sponsorship deals.