Manny MUA is a renowned...Raised alongside...Growing up in a...the beginning, his parents...set the internet on fire when he...estimated net worth of...is growing in terms of...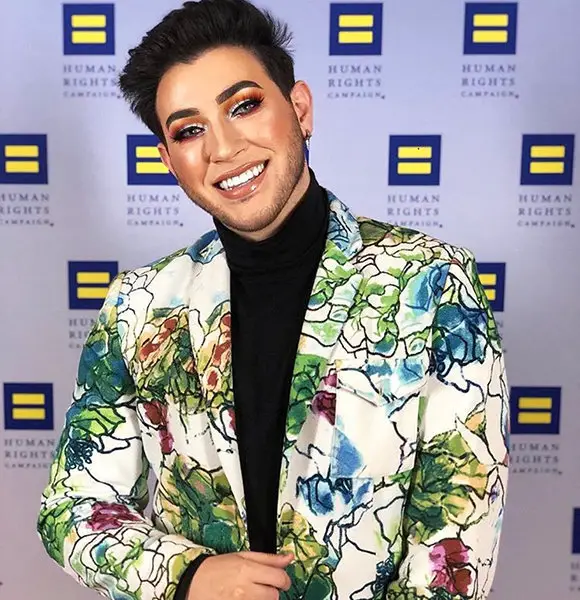 A renowned artist in the world of makeup, Manny MUA boasts a fan base of 4.8 million from his YouTube channel alone.
The beauty and makeup guru shares reviews, tutorials, and other beautifying techniques, which has spread his name far and wide. Apart from garnering the attention of viewers on YouTube, he is active on Instagram and Twitter - - with almost 4.4 million and 1.4 million followers, respectively.
Manny's fame over the years has paved new opportunities as well. In 2018, the makeup artist made his way into KKW BEAUTY party courtesy of Kim Kardashian. A feat only a few have achieved.
Early Life & Parents
Born on 4 April 1991, Manny Mua (real name: Manny Gutierrez) shared a passion for beautification since his early childhood.
Starting Young:- Cailee Spaeny Age 21 Bio: Parents To Boyfriend & Dating Status Of 'Pacific Rim' Actress
Raised alongside two younger brothers, the primary source of his inspiration was his mom. Manny started dabbling in the makeup industry after watching his mom. She would beautify herself every morning before going to work, while her son would stare at her in total admiration.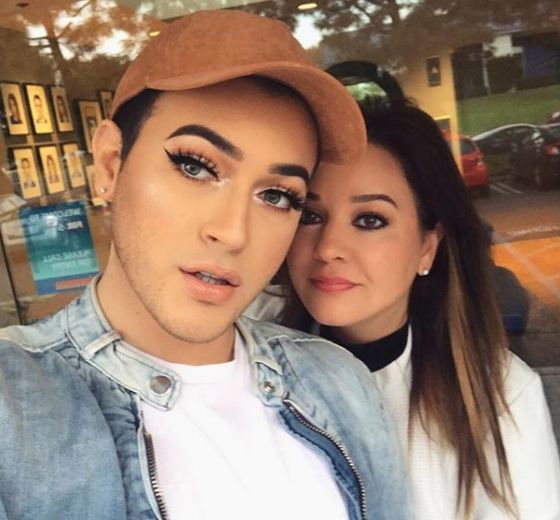 Manny MUA with his mother in January 2017 (Photo: Manny MUA's Instagram)
While his interest came at an early age, he hid his passion all through his teenage years. His parents initially wanted him to become a doctor, so Manny even went to pre-med school.
But, the artist soon dropped out of med school to pursue a career in the makeup world. His parents had absolutely no idea about his desire for fashion and makeup. Apart from hiding his feelings toward the world of makeup, he also hid a huge life-altering fact.
Growing up in a Mormon household, the concept of homosexuality was a taboo in the family. While he had an interest in the same-sex, Manny had to suppress those urges due to his family's beliefs.
However, when he did come out as gay to his family, his parents sent him to conversion therapy to reverse the effects of being gay. The treatment had no impact on him. While his parents did struggle to understand their son, they slowly began to recognize his needs.
After some rough days in the beginning, Manny's parents are now fully supportive of both his sexuality and his career.
Dating Boyfriend?
While the 28-year old has had a romantic interest in guys for some time now, Manny has no romantic partner linked to him till date.
However, previously Manny did set the internet on fire when he and fellow beauty vlogger Patrick Starrr shared a wedding picture of them. Their fans had a complete meltdown when they saw the two holding hands in front of the wedding minister. However, it was later unveiled that the photos were part of a wedding makeup series and nothing more.
Up to the year 2019, the 6 feet (1.83 m) height makeup artist has made similar use of the word "boyfriend." He casually jokes about dating one or sharing a life with one but has never been seen with a boyfriend.
Net Worth Details
The only male figure to make it into  PEOPLE's Most Beautiful list, there is no doubt that Manny has made it big as a makeup artist.
Renowed Makeup Artist:- Mario Dedivanovic Gay, Background, Height, Net Worth
With a net worth of $350,000 in 2017, Manny extends his success by partnering his cosmetic brand Lunar Beauty with the multi-chained beauty and personal care brand, Sephora, where he initially worked at.
In 2019, there is no doubt that he is growing in terms of fortune and fame.