Entertainment
Maria LaRosa Over with Pregnant Days with Husband? It Looks Like That
Maria LaRosa Over with Pregnant Days with Husband? It Looks Like That. A well-known meteorologist, Maria LaRosa is lush with her more than twelve years of experience in broadcasting meteorology. The diva is best recognized for her appearance on The Weather Channel as a meteorologist.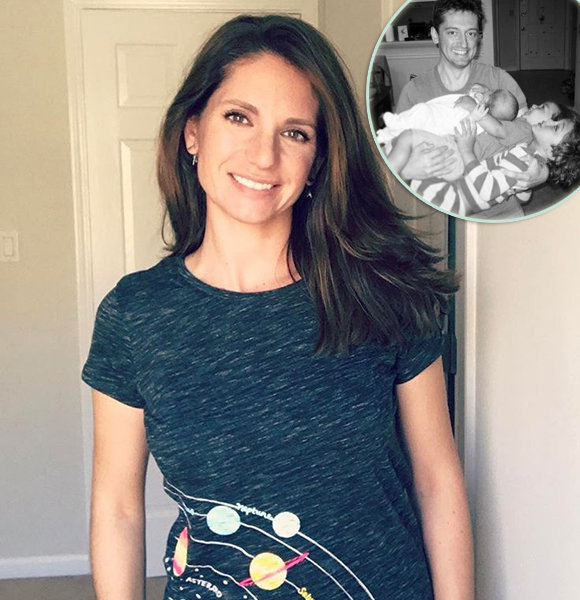 Pregnancy is a beautiful moment that most women aspire to experience in their lifetime. To conceive a soul within her is an inspirational and cherished moment for them. It brings them joy accompanied by pain that does not let them sleep for weeks or even months.
Pregnancy is that time when the support of a partner is needed the most. The support helps the women endure the pain for the happiness it promises.
Very few people know this better than the famous meteorologist Maria LaRosa. She has gone through this feeling not just once but, thrice.
The heart-wrenching joyful moments of her pregnancies are finally over, which can all be looked back at now as fond memories. So, if you are looking to find out about her pregnancy days, you are in the right place.
Pregnancy Days: Support of Her Husband 
A well-known meteorologist, Maria LaRosa is lush with her more than twelve years of experience in broadcasting meteorology. The diva is best recognized for her appearance on The Weather Channel as a meteorologist. 
Despite her popularity, LaRosa has managed to keep her personal life low profile. However, she is a married woman. Her husband is Mariusz Kolakowski, a businessman, but the details of their date or marriage have not been revealed. 
See Also:- Storm Chaser Reed Timmer: Risky Job With Near Death Experiences: Married With Metereologist Wife
Despite keeping the wedding details under the wrap, she shared the glimpse of her wedding day. The then-beautiful bride posed on a white wedding gown holding a bouquet on her hand with her dashing groom who looked handsome in his black suit.
With their many years of married life, she shared the captionless picture of that day when the couple was pronounced as husband and wife in Instagram back on 23 June 2018.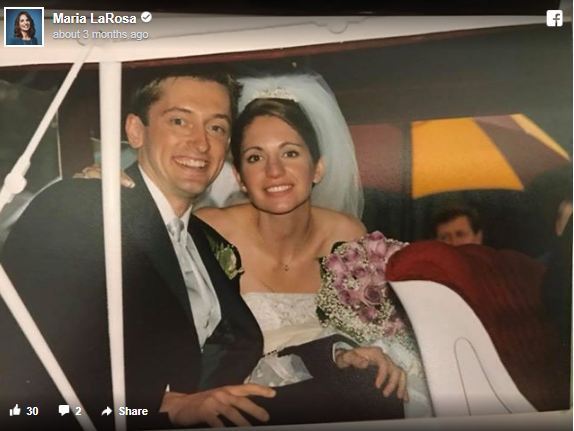 Maria LaRosa, husband Mariusz Kolakowski on their wedding day (Photo: Maria LaRosa's Instagram)
Little joys of the bundle were blessed upon their married life as LaRosa became pregnant for the first time and the couple welcomed their first child, Michael, back in 2005.
Read Also:- With A Family Of Five, Sean Lock Explains How His Partner In Crime Takes Care Of Everybody
The blissful mother posted a picture of infant Michael back in May 2016 with a feeling of nostalgia, explaining in the caption that it was her first baby to call her "Mommy."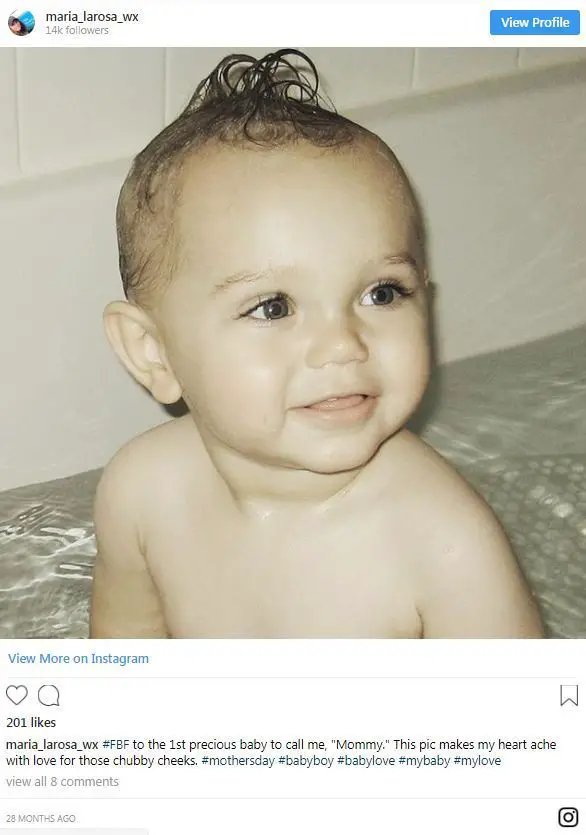 Maria LaRosa welcomed first child, a son in 2005 (Photo: Maria LaRosa's Instagram)
After three years of the birth of Michael, Maria and her husband welcomed their second son, Justin back in 2008.
Maria's nostalgic emotions did not stop with the upload of Michael's picture: she went on to share a photo of her second son Justin, captioning it "My love #2." Take a look!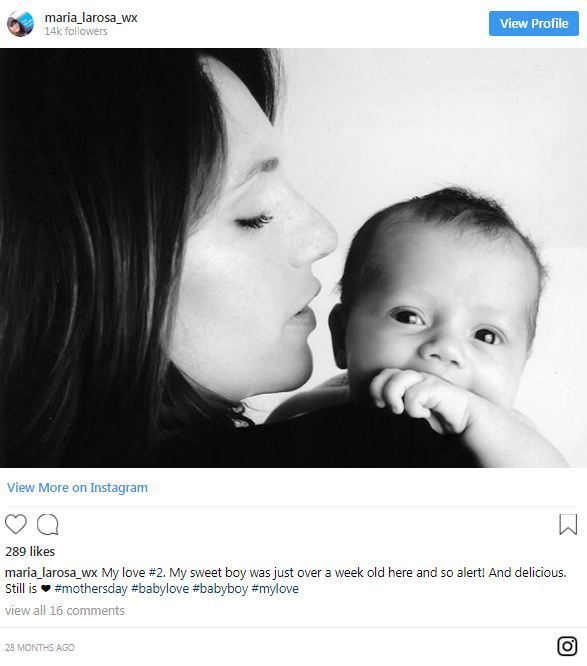 Maria LaRosa gave birth to a second child, a son named Justin in 2008 (Photo: Maria LaRosa's Instagram)
But, soon after, Maria got pregnant with the third child and gave birth to Tyler back in 2010. Likewise, she shared a photo of her with infant Tyler adorably referring to him as her "little nugget no. 3."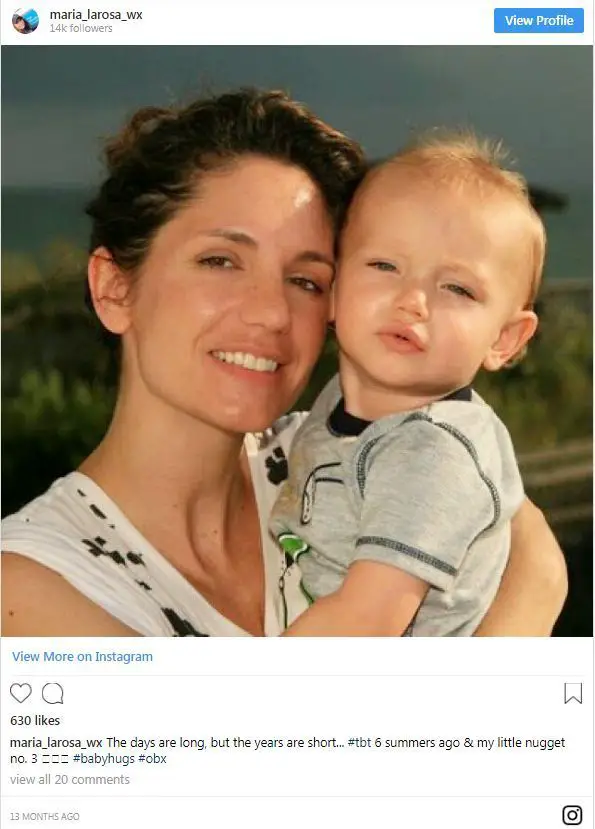 Maria LaRosa gave birth to a third child, a son named Tyler in 2010 (Photo: Maria LaRosa's Instagram)
Finally, it looks like the family of five is complete. The duo must be busy nurturing their three sons now.
You May Also Like:- Meleasa Houghton Reason For Divorce With Husband Israel Revealed! Full Report
On the occasion of Father's Day 2017, Maria shared a photo of her three sons with their father and expressed that she chose her husband wisely on the caption. Aw, how sweet is that?! Mariusz stood by her side all this time to rightfully deserve a loving wife who does not shy away from expressing her love and gratitude.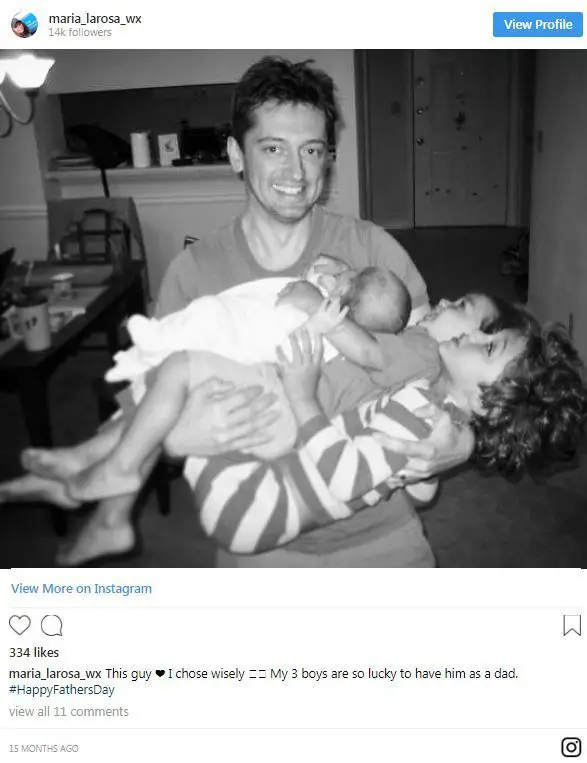 Maria LaRosa wishing her husband on Father's Day in 2017 (Photo: Maria LaRosa's Instagram)
Since Maria wished her children's father on the father's day on behalf of her young sons in 2017, in 2018 she took to Instagram sharing the adorable picture with her father, wishing him on the Father's day. She wrote:
"Happy Father's Day to this great man, my pop, and all dads out there! #happyfathersday"
With her handsome father, she is also blessed with two sisters, Maria and Eileen and a brother Nick. On the National Sisters Day, she shared the beautiful picture with her brother and sister on Instagram back on 5 August 2018. She wrote:
"Happy National Sisters Day, Maria & Eileen! You 2 are the best. I'm so lucky." -what my brother, Nick, is probably thinking today.
#NationalSistersDay "
Also in addition to her family life, she also spends her vacation with her friends. On 22 August, she spent her time with her childhood friends in San Diego. She shared the glimpse of her weekend with her sixth-grade friend, Kathryn and Christie in Instagram on 22 August 2018 writing:
"A moment to be grateful for some of the phenomenal women in my life I got spend time with this weekend, all in #SanDiego! @crystal.egger@kathrynprociv & my dear friend, Christie (I've been friends with since 6th grade!). #mycuprunnethover #cali #westcoast #wcw"
Well, aside from her personal time, Maria has been finding time to continue her career in meteorology. She has hosted multiple shows like First Outlook, Your Weather Today, Wake Up with AI, Morning Rush, and America's Morning Headquarters.
See Also:- Coronation Street's Joe Duttine: Married to Wife Onscreen, But What About His Girlfriend in Reality?
LaRosa's works at several stations with different designations has, without a doubt, earned her handsome salary, but its exact figure and her net worth have not been disclosed yet.
Moreover, her stunning looks and glamorous style have attracted many fans. She has perfect body measurements with a slim waist and wide hips and stands tall at the height of 6 feet 2 inches, weighing 126 pounds.