Entertainment
A Look Inside Attorney Mark Geragos' Family With And Their Son and Daughter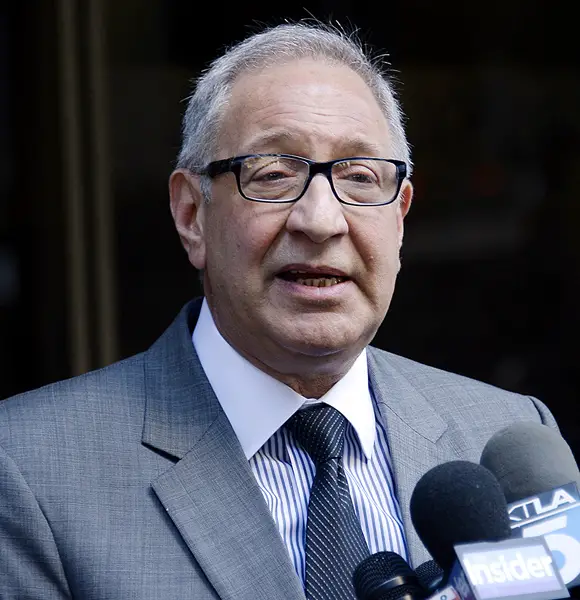 Mark Geragos has defended several public figures as his clients including late great Michael Jackson, Chris Brown and Winona Ryder, which is enough to prove why he is considered a celebrity lawyer.
Besides his professional success, he is also enjoying a blissful married life with his wife and a happy family life with their son and daughter.
Today, let's take a closer look at the personal front of this incredible attorney along with the controversies he has been in!
Happy Family Life of Mark Geragos:
Mark Geragos has been married to his wife Paulette (Kassabian) Geragos for a lengthy amount of time now.
Although the man has been silent about the initiation of his married life with his wife Paulette; he has often gushed about the things they put up to in their long-standing marriage.
Married For Years:- Elyse Luray Husband, A President! Married Life, Birthday, Net Worth
It shows that the two share a smooth and healthy relationship with one another and if you were not aware, the two are also blessed with two children: son Jake and daughter Teny.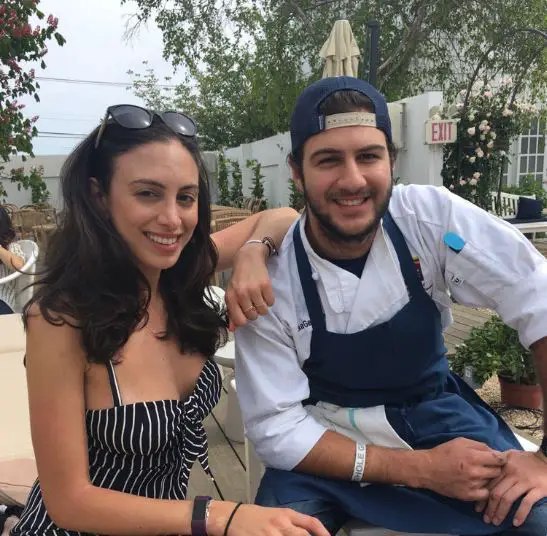 Mark Geragos' daughter Teny and son Jake in 2017 (Photo: Mark Geragos' Twitter)
It turns out Mark is not just a successful attorney; he is a successful family man and a proud father as well. His frequent tweets show how proud he is of his children.
His family is the strength Mark needs in his life, don't you think so?
Mark Geragos' Controversies:
It was earlier in 2017 when some major controversy surrounded Mark Geragos; he was accused of trying to defame Dr. Luke when Mark took over his twitter to address the sexual assault, where pop star Lady Gaga was the victim.
In 2014, Mark was representing pop star Kesha Sebert in an overly heated debate with Dr. Luke when the lawyer took over his Twitter and shared a link to an article, which reported that Lady Gaga was sexually victimized as a teenager.
To Mark's tweet, one of his 48000 followers replied, "Lukasz" which is said to be Dr. Luke's first name.
Divorce Controversy:- CNBC's John Harwood Divorce Controversy Dragged a US Senator Into The Headlines
Mark then responded with a "#Bingo!" and that is what led to this controversy to a whole new level.
The incident led Dr. Luke to claim defamation in NY Supreme Court. In response to the lawsuit, Geragos and his firm had multiple provocative arguments for dismissal for the defamation charges.
Geragos' bid to dismiss stated,
"Posting the provocative comment 'guess the rapist' on Twitter clearly implies the poster's intent to engage in a non-serious, gossipy and hyperbolic interaction. Additionally, the use of the term 'bingo' in and of itself suggests a lack of seriousness."
Moreover, in an interview with TMZ, Geragos and Geragos' motion to dismiss continued and even stated as everything in the gossip site should not be taken seriously.
"TMZ is not CNN, the New York Times, or the Associated Press. Instead it is a website that admits its meteoric rise to popularity followed its coverage of actor Mel Gibson's DUI arrest, comedian Michael Richards' racist and profanity-laced tirade at the Laugh Factor in Los Angeles, and the news of Britney Spears and Kevin Federline's divorce. This is not news, it is entertainment."
In March 2019, Mark was dropped from his role as a CNN contributor after he was identified as a co-conspirator against Michael Avenatti. Mark was relieved of his duties from the network when he was found guilty of framing Michael for trying to extort $25 million from the multinational company, Nike.
Regardless of his controversies, there is no denying that the man is an accomplished personality in his professional career.
Major Cases & Net Worth
During his career, Mark Geragos has handled numerous multi-million dollar cases and secured wins in many cases. In some of the high-profile cases which Mark represented, his clients include pharmaceutical company Pfizer, New York Life Insurance, AXA, and many more. 
As of now, he is handling Jussie Smollett's case in which the actor is charged with staging a racist attack. Jussie allegedly paid a group of men $8000 to set up the homophobic act.
Wrestler's Net Worth:- Bray Wyatt Wife, Girlfriend, Baby, Net Worth
In his long career of decades, Mark has also garnered a substantial net worth, which dwells $25 million. He was also listed as one of the twenty wealthiest lawyers back in 2015.