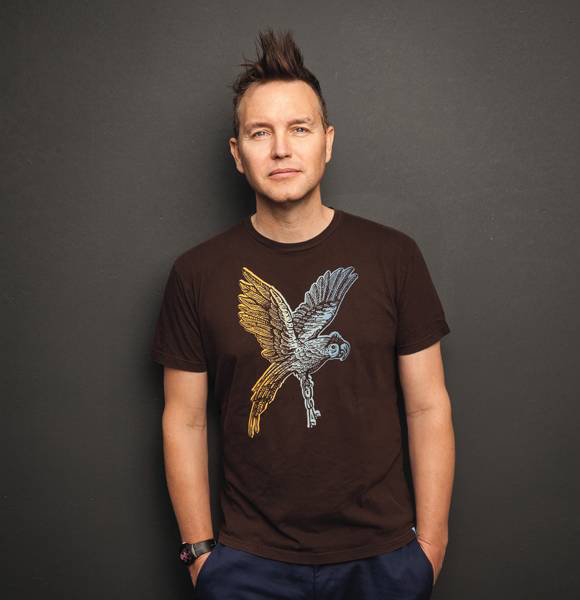 American singer-songwriter Mark Hoppus who was off from the limelight, made a rare headline recently. Everyone was taken aback when he shared the news of him having cancer. 
However, he is fine, but the main thing that grabbed everyone's attention was his wife's constant support. She has been there for more than two decades.
Let's find out about Mark's spouse, who never left his side. 
Mark Hoppus's Wife
Mark is married to former MTV west coast host & talent executive Skye Everly. Mark met his wife in the late 90s while his band was working on the song "All the Small Things."  
According to the report, Mark's former band member, Tom Delonge, asked Skye to go on a date with Mark, which she initially denied. Regardless, Mark and Skye soon got close and started dating. 
Similar Long-Lived Marriage:- After Being Married For Many Years Dermot O'Leary Ready To Have Kids; Wife Is Holding Him Back
Their dating eventually turned into a marriage. Mark got married to Skye in December 2000 in a romantic wedding ceremony attended by their close family and friends. Also, a jazz band played music at the wedding instead of a DJ.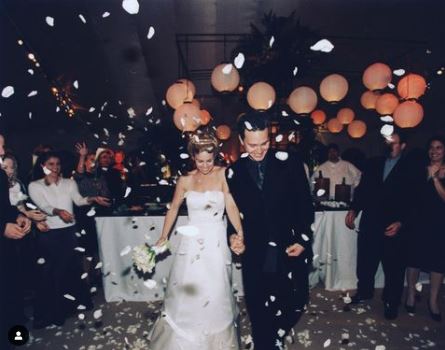 Mark and Skye's wedding reception. (Source: Instagram)
Post the wedding, Mark's wife changed her last name legally to "Skye Hoppus." 
Nearly two years after getting married, Skye was pregnant. After getting pregnant, Skye switched her profession from MTV anchor to starting her own clothing brand Childish Clothing. She also wrote the book "Rock Star Momma: The Hip Guide to Looking Gorgeous Through All Nine Months and Beyond."
Mark and Skye welcomed their baby boy named Jack in August 2002.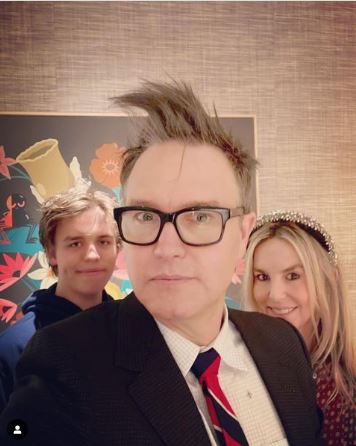 Mark with his son and wife. (Source: Instagram)
Jack, who celebrated his 19th birthday in August 2021, is often seen hanging out in public with his parents. The family also loves taking vacations and exploring the world in their free time.
Similarly, Mark and his wife, both age 50, celebrated their 21st Wedding Anniversary. They used to travel for their anniversary, but they celebrated in their home due to the pandemic. 
Some days before their anniversary, Mark announced that he was battling cancer on his Instagram. Unfortunately, there are no exact details about his cancer; however, it seems like Skye was always there through his chemo and other treatments.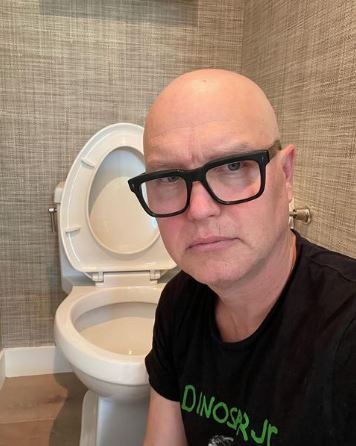 Mark announces his battle with cancer. (Source: Instagram)
With such a loving marriage and family, it's justifiable for Mark not to want to be in the headline again and again. Mark has proclaimed an astounding net worth of $80 million which is enough to meet the needs of his wife and son. 
Mark has always been a loving husband and a great dad.
More on Mark Hoppus
Mark Hoppus, age 50, rose to fame through the rock band Blink 182. He started early with music when he received his first guitar at the age of 15. The bassist-vocalist for Blink 182, he formed a band alongside Tom Delonge in 1992.
While working for the band, the group recorded many hit songs, including Carousel, Dammit, Josie, I Miss You, Adam's song, and more.
Tattooed Goddess:- Michelle Lewin Wiki: Age, Fitness, Husband, Tattoo
Mark - who possesses a mixed ethnicity consisting of Finnish, French, English, Dutch, German, Welsh, and Irish heritage - is also distinctive from his band members for his tattoos.
While his colleagues Travis Barker and Tom Delonge have tattoos all over their torso, Mark has a few tattoos on his wrist. Further, he is also one of the tallest members of Blink 182, with a height of 5 feet 11 inches (1.8m). 
Currently, Mark seems to have recovered from cancer and continuing his passion for traveling the world. 
We will surely update you more on Mark Hoppus. Till then, stay tuned.