Entertainment
Oscar Awards Winning Actor Mark Rylance and His Wife Are Relationship Goal! But With Their Share Of Ups & Downs
Oscar Awards Winning Actor Mark Rylance and His Wife Are Relationship Goal! But With Thier Share Of Ups & Downs. Mark Rylance, a legendary actor from Hollywood is someone who needs no formal introduction. However, all that the fans know about him is from his professional life. But, when it comes to his personal life, the actor seems to be no different. Strong and committed!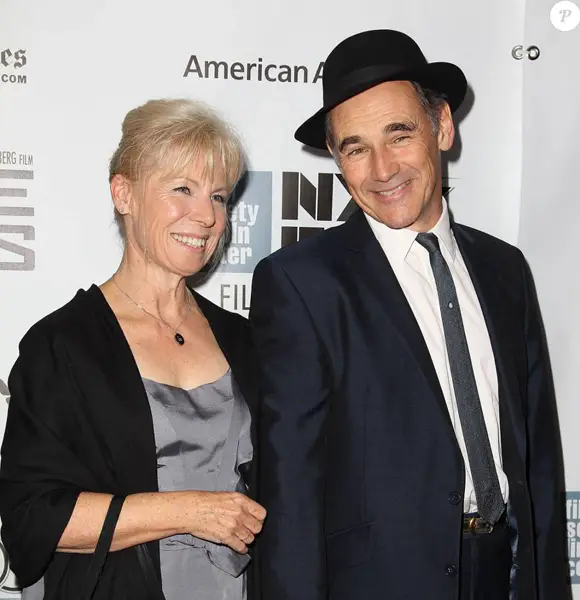 Mark Rylance, a legendary actor from Hollywood, is someone who needs no formal introduction. However, all that the fans know about him is the professional aspect of his life. But, when it comes to his personal life, the actor seems to be no different. Strong and committed!
With the dashing looks and the hardworking nature that has helped him gain success and fame over the years, including those Oscar and Tony Awards, Mark sure fulfills the criteria of men women would dream of getting married to. 
However, apart from those achievements, Mark has his own share of downs dwelling heavily somewhere in those ups of his life. Confused?
Worry not, take a peek at his journey till this date to clear that out!
Mark Rylance's Journey To A Blessed Married Life:
Mark Rylance, 57, married Claire Van Kampen in 1989. The couple first met during the production of The Wandering Jew at the National Theatre back in 1987. Claire was then married to architect Chris Van, with whom she shared two daughters, Juliet and Natasha.
The first impression Mark made to Claire was from his absolutely beautiful calves. Claire, in an interview, said,
"One day I was playing the piano and, out of the corner of my eye, I just saw these wonderful calves, dancing away. I thought, 'Gosh! Those are really well-developed calves. That's unusual. You normally see that on a sportsperson.' And I looked up and it was him!"
It took some time for the couple to get along together, which eventually led to the divorce of Claire and Chris. According to Mark, Chris - who is one of his best friends and a very forgiving man - agreed to divorce amicably. Finally, the couple got married in 1989, at the ancient stone circle in Oxford shire.
Weight Loss Story:- Beth Smith, Dramatic Weight Loss & Cancer Battle; Inspiring Story For Today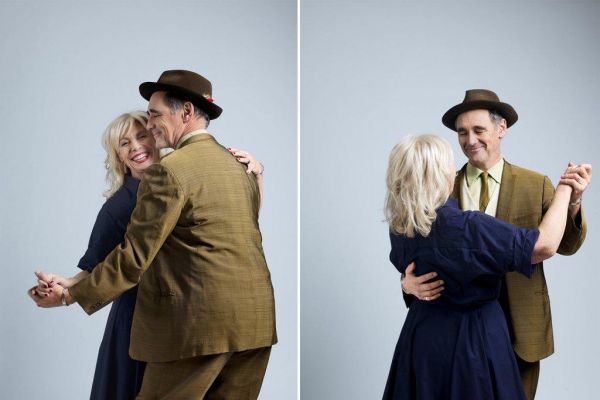 Mark Rylance and wife Claire Van Kampen slow dancing. (Photo Credit: thetimes.co.uk)
As the couple could not afford childcare for their daughters, they decided to take them to work. Mark said in an interview,
"The older one [Juliet] enjoyed it, the younger one [Nataasha] didn't because she felt The Globe took us away from family life at home. She was 13, she needed us. The theatre means working 14 hours a day for little pay and no holidays. The children had a rough time but I don't think we regret it. When they were small I was doing Hamlet at the RSC with Mark. I think they saw Hamlet 40 times. They used to sleep in the dressing room."
The couple grew strong together, and so did their daughters, who also indulged themselves in the family trait. Claire revealed the secret to her long and blessed married life to be the unconditional love towards family and the fact that working with family was never a boring thing to do.
"I would never find either Mark or Juliet boring. My marriage to Mark has lasted so long because we don't find each other boring in the least."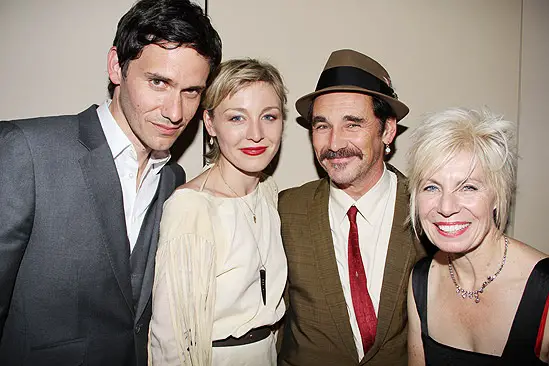 Mark Rylance and wife Claire Van Kampen with her daughter Juliet Rylance and husband Christian Camargo (Photo Credit: theatre.com)
However, the couple felt a jolt of sorrow in their content married life, when their daughter passed away.
Loss Of Their Daughter!
In 2012, Mark Rylance announced the grief of unexpectedly losing his younger daughter Natasha at the age of 28. Back then, the actor did not wish to divulge the cause of her death.
Another Tragedy In Our Archieve:- Comedian Kevin Barnett Dies, Cause Of Death Is Shocking!
Mark, at the time, was due for performing in the opening ceremony of the Olympics, but he withdrew amid the family tragedy he was dealing with.
"Our beloved daughter and sister Natasha passed away of unsuspected natural causes early on Sunday morning." – Family announcement of the news of the passing away of Natasha van Kampen.
Mark expressed,
"Because of our bereavement, I have decided to withdraw from my commitment to the opening ceremony of the Olympics, but Claire and I will continue our work with the productions Richard III and Twelfth Night at Shakespeare's Globe and in the West End."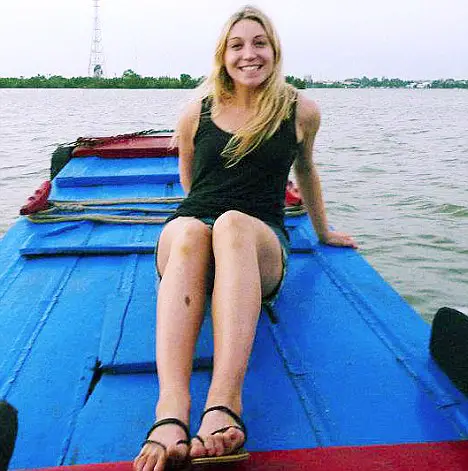 Beloved step-daughter of Mark, Natasha Van Kampen (Photo Credit: Dailymail)
Later in the days, Mark talked about the grief he dealt for years following the death of Natasha, who died of a sudden brain hemorrhage on a flight from New York to Heathrow.
Mark said that even after Natasha died, he had conversations with her and believed that his daughter's soul exists somewhere in the universe.
"That ability to tell when your imagination is receiving something and your imagination is creating something – that's a very subtle difference, I'm aware since Natasha's died of conversations with her, which obviously I have a lot of times. I'm aware sometimes in those of when I'm making up the conversation and sometimes I'll have a sense of, 'Oh, why did you say that?' "
Sometime later, Mark was offered a role in the BBC drama "Wolf Hall" as Thomas Cromwell, a part that he initially thought to deny because it had a scene where Thomas had to mourn the death of his wife and daughter. But his wife Claire insisted him to do the play.
"I read episode one and thought I wouldn't do it. This is something that is just trying to capitalize on what happened to us and get me to act it out; no way; I m not doing this."
He continued,
"But my wife Claire said: 'Do it; read the book and do it. It s not the main part of the story. It's not a badge of honor, defining your life – other people have had their tragedies, just as vital and strong; but all artists use themselves What else can you do?' "
Many commented that Mark's character Thomas showed different emotions like grief, stoicism, all while silently maintaining his heart-shattering integrity.
Mark, at the moment, has Claire and Juliet Rylance as his family. Juliet, who went on to take her step-father's name, is currently married to actor Christian Camargo.
And like her step-dad, Juliet is also an actress and producer most notably known for her 2012 movie, Days And Nights. Juliet, who appeared on the 2018 TV show McMafia, played the role of Rebecca Harper, the girlfriend of the lead character Alex Godman (portrayed by James Norton.
Divorced & Dating:- Channing Tatum Is Dating After Divorce With Wife, Meet His New Love Jessie J
Most recently, Mark appeared in Sci-Fi movie 'The BFG' and on 'Dunkirk' as well. He also had two projects at hand, "The Kidnapping of Edgardo Mortara" and "Ready Player One."
Similarly, Mark also appeared as the king Philip V in the 2017 stage drama titled Farinelli and the King. The play featured the affair between Mark's character King Philip V and an opera singer named Farinelli.
Considered as one of the "Greatest Living Actors," Mark Rylance made his return to Shakespeare's Globe, a theatre which would not have existed without him. Mark was one of the contributing members, who helped in launching the theatre over 20 years ago, and will be playing the role of Iago in the production of William Shakespeare's renowned drama, Othello, alongside Andre Holland.