Entertainment
Martin Shkreli Girlfriend Status After Getting Sentenced | Gay Talks & More
Martin Shkreli, CEO of Turing Pharmaceutical, is now the most despised man in America........The Pharma hero also sent an online message to his ex-girlfriend.........Shkreli went out on a date with......, who wrote her date experience as "pretty good time"........While lines of girls are approaching for Pharma Boy, he may be more interested in guys.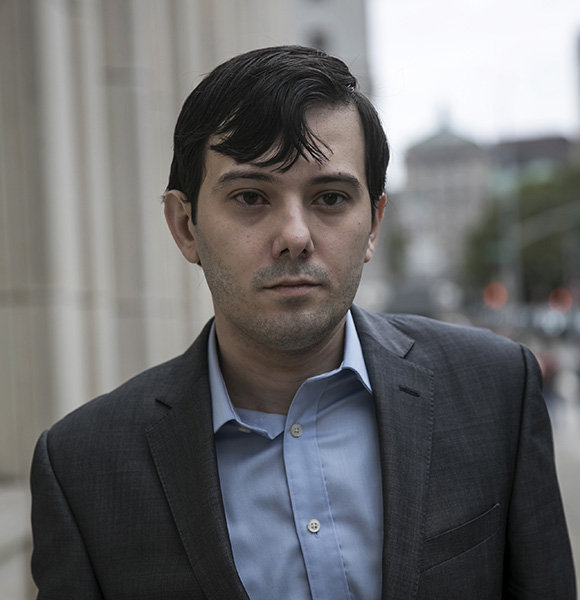 What everyone knew as the "Pharma Boy", Martin Shkreli is now referred to as "21st century's most prominent villain".
Born to Albanian parents, Shkreli became the CEO of Turing Pharmaceuticals and got sentenced last September for awfully rising the price of Daraprim. While the further horrendous debacle of defrauding investors just got Shkreli to roll down his downfall.
But despite such a breakdown, the real-life James Bond Villain still has claimed to have multiple affairs on the way to prison. Are girls interested to get with a douchebag extraordinaire?
But there's more to the story; he even lured his investor with his gay talks! 
Well, is he interested in men too?
Saying Goodbye To $70 Million Net Worth:
Martin Shkreli, CEO of Turing Pharmaceutical, is now the most despised man in America. Shkreli, who deliberately raised the price of the lifesaving HIV drugs 'Daraprim' from $13.50 a pill to $750 overnight after purchasing the rights to the drug from Impax Laboratories for $55 million, has since maintained a notorious figure in all media.
Also Check Out Married Life Of Snapchat CEO:- Evan Spiegel, 27, & Wife Miranda Kerr, 35 Gives Birth To Baby Boy - 'Hart'
The founder, however, was also charged a seven years sentence for cheating the investors out of more than $11m between 2009 and 2014 which got him under the bars of New Jersey since Last September and shall remain in prison until 2023.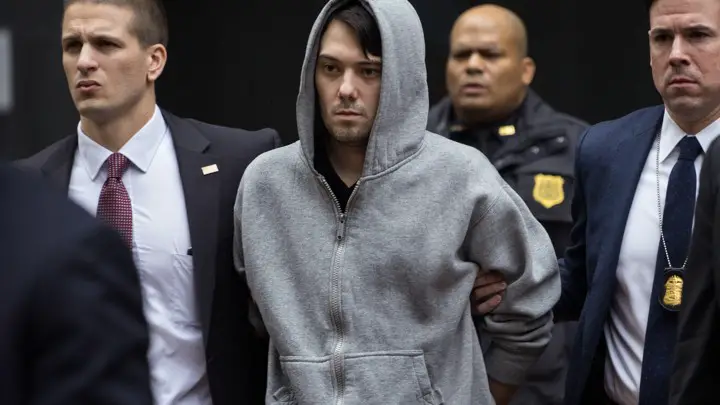 Shkreli making way to prison (Photo: Stefan Jeremiah; R. Umar Abbasi)
For the one who was worth $70 million once, Martin Shkreli has now been undergoing a major drop-off when the federal judge ordered the CEO to forfeit $7.36 million worth of assets.
The assets included his E-Trade account, his lavishly spend belongings like the unreleased album of Lil Wayne, the Pablo Picasso painting and the lone copy of The Wu-Tang Clan's"s famous album 'Once Upon a Time in Shaolin.'
 All the possession he owned has to be given off to pay more than $7 Million back to the feds. 
Pharma Bro Still Getting More Girlfriends: Signal For Married Life?
Everyone is now aware of Martin Shkreli, who has been in the news for a long time, however, Shkreli is just popular for his unpopular side.
First off, the Pharma bro isn't that great with girls. He has been kicked off Twitter permanently for violating the harassment policy after posting a creepy photo collage of the Teen Vogue editor Lauren Duca. The Pharma hero also sent an online message to his ex-girlfriend Katie, offering her $10k to eat her out.
Know Chris Heisser's Girlfriend's Arrest Story:- Chris Heisser's Girlfriend Heather Locklear Arrested – What Actually Happened?
Despite all these horrendous incidents, Jacklyn Collier, a Tinder user went out on a date with Shkreli on January 5th, 2016, referred him to be more interesting and complex and claimed it a Tinder win!
Collier wrote her date experience to Washington Post and somehow portrayed the better side of Shkreli.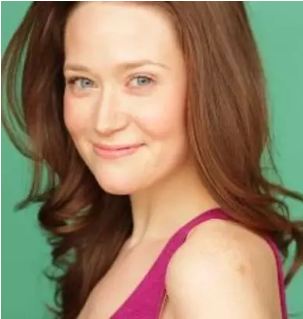 Shkreli's Tinder Date (Photo: Twitter)
She wrote, 
"This autumn, I went on a date with Martin Shkreli, the 32-year-old "Pharma bro" recently arrested on charges of securities fraud, and widely known as the most hated man in America. I hate to disappoint the masses, but I have to say I had a pretty good time."
Later, on January 26th, 2017, the bad-ass media start also reported that he was serious about a 20-year old nurse student named Elizabeth O'Connor with whom he has been dating for six months.
Shkreli also changed his relationship status from single to "in a relationship" With O'Connor. Does this mean that Shkreli wants to get married making O'Connor his wife?
Gay Side of Shkreli: Gay Sex To Lure Investor
While lines of girls are approaching for Pharma Boy, he may be more interested in guys.
You May Also Like:- WWE Star Roman Reigns Reveals Cancer Battle; How Serious Is It?
Steven Richardson, who served several years as chairman of Retrophin, a company owned by Shkreli declares that Shkreli made him "uncomfortable" by referring all the sex talks he poured on him.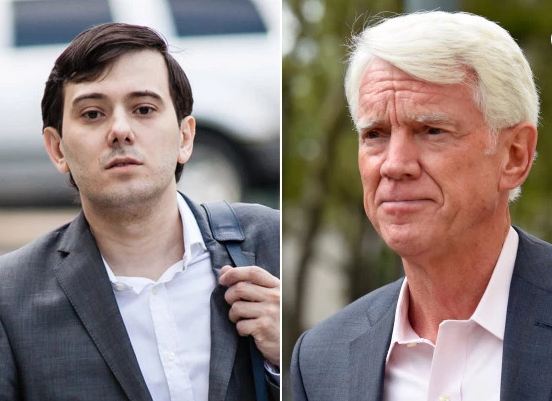 Shkreli talks about sex with Richardson (Photo: The Atlantic)
"Shkreli was starting to say certain things of a gay nature that started to worry me a bit."
Richardson could not make sense out of what Shkreli was saying and thought he said all those thinking he wanted to hear it. But, when Shkreli said things like
'Maybe I'll have sex with a guy in the office,' or we'd be at a restaurant and there'd be a waiter and he'd say, 'Maybe I should hook up with him.'"
Richardson could not handle the awkwardness in the conversation, so he had to make Shkreli stop making "gay" comments by asking him if he was sexually interested in him.