Entertainment
Brittany Renner Dating, Affairs, Net Worth, Parents
Brittany Renner boasts so much...Following the record's of her dating life, the bombshell was previously with...boyfriend material in 2019...Gaining widespread attention for her exquisite...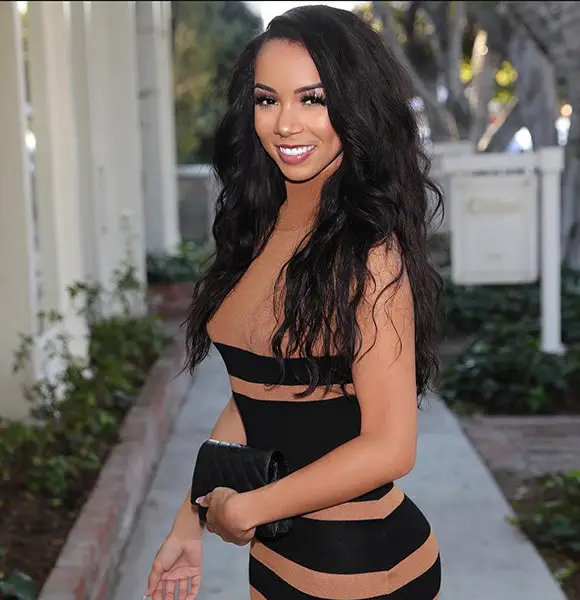 With an overall well-toned body, its no wonder that fitness model Brittany Renner boast so much fame as a social media personality.
Holding half African-American and half-Caucasian ethnicity, she is quite famous for her jaw-dropping pics on social media. The beauty has enticed many with her alluring curves and drop-dead gorgeous smile.
Brittany's elegant frame and exquisite quality have helped her amass over 5 million followers on her Instagram handle bundleofbrittany.
Dating Life
The bombshell was previously dating a guy named Casey. But, she ended her romance with him and began dating former American football quarterback Colin Rand Kaepernick.
Talking About Quaterbacks:- Matthew Stafford Gets His Contract Extended! Has The Most Expensive Deal In NFL History
According to TMZ, the couple started seeing each other in July 2014. They also claimed she had Instagram posts of Colin hanging out at her place. The relationship was a hot topic when it became public.
News outlets claimed that Colin had gotten Brittany pregnant. The news spread like wildfire. But, Brittany took to Twitter to debunk her pregnancy rumors in October 2014.
After the controversy, Colin began dating radio/TV personality, Nessa Diab. Similarly, Brittany also started seeing a new boyfriend, Lil Uzi Vert.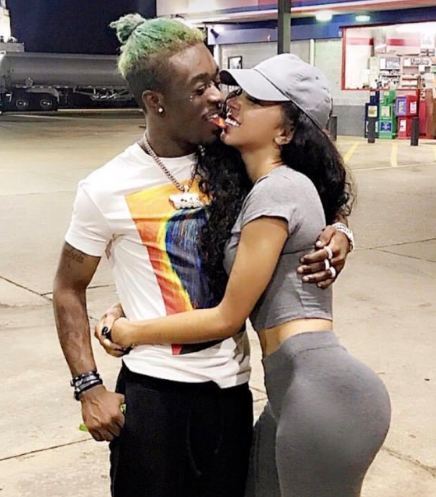 Brittany Renner with boyfriend Lil Uzi Vert (Photo: hollywoodlife.com)
However, the relationship never blossomed as Lil Uzi never took Brittany seriously. While the beautiful woman persisted with flirty and sexual advances, the hip hop artist Lil allegedly had other girls in his mind. The model was quite saddened by the possible affairs and eventually stopped pursuing his affection. 
Over the years, Brittany has been associated with a few names like pro basketball player Ben Simmons and singer-songwriter, Treyz Song. In 2018, the IG model was supposedly dating Jamal Murray, but it turned out to be a rumor.
There is no news of Brittany's new boyfriend in 2019. Maybe she is still looking for love. Only time can tell when that might happen.
Net Worth
While the diva dwelled into various jobs, including working as a salesgirl, caregiver early on, her bio as a Zumba Instructor made the most significant impact. A fitness freak for a long time, Brittany's body and figure paved her a new path into social media platforms.
Popular Fitness Model:- Jen Selter Boyfriend, Net Worth, Parents
She started posting photos on Instagram and gained widespread attention for her exquisite physique. With videos on her self titled YouTube channel, she began to build a reputed public image for herself. With her meteoric rise to stardom, Brittany has recieved opportunities to work with famous brands like Xbox and Microsoft.
Considering the average salary of a female fitness model, Brittany makes a decent sum of $46,292. But, it may be higher due to her increasing popularity.
Facts About Brittany Renner
Born in 1992, she celebrates her birthday on 26 February.

She has a height of 5 feet 6 inch (1.68 m).

Her birthplace is Ocean Springs, Mississippi.

While her parents remain unnamed, she has two siblings named Steven and Lexie Renner.

She has a massive crush on Treyz Song ever since the age of 15.