Entertainment
'Gavin and Stacey' Star Mathew Horne Finally Married? Wife Talk Sparks From Ring Finger!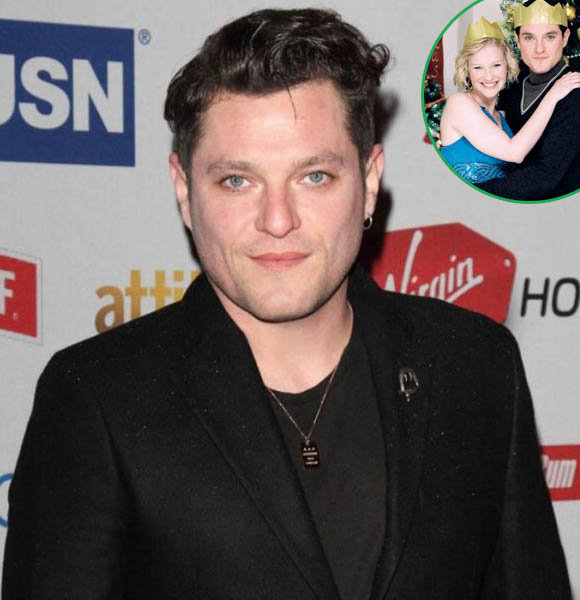 'Gavin and Stacey' Star Mathew Horne Finally Married? Wife Talk Sparks From Ring Finger!
Entertainment
English actor Mathew Horne, who is best known for his appearance as Gavin in sitcom Gavin & Stacey, has made a notable appearance in various series as well as in few movies. 
With his role as Gavin, Mathew has been able to have a grab female fans but the actor has fabricated his dating life way before than the start of his career. As of now, while Mathew's fans are wishing for a date with him, he seems to have spoken for.
Well, looks like he has finally tied the nuptial knot with his possible wife. 
First Dating Shapes Him As Person; History Of Girlfriends
Also the TV presenter, Mathew Horne has had his own shares when it comes to a relationship. He has been linked with few names along the way and the oldest one has built him into a person he is today.
Back when he was just a teenager, he had his first girlfriend at the age of 15 years. He was in a deep relationship with his first girlfriend for almost three years.
They shared a deep connection and soon the love changed into infatuation. Soon they parted ways and moved their separate ways. The end of the relationship caused much damage but it also shaped Mathew into a man that he is today. 
Read Also:- Kendis Gibson Personal Life On & Off Camera! Married Or Has A Partner?
At the young age of 18, he faced heart-break but it did not discourage him to give love another chance. Later in 2009, he was rumored to have been romantically involved with Kyle Minogue. 
However, nothing much yield out of those rumors and two years later, in 2011, he shared some serious romance with singer Laura Marling. As Mathew preferred secrecy when it came to his love life, very few details relating his relationships have been revealed.
It is not known when Mathew parted ways with Laura, but a year, later, in 2012 he had his name flying round in the media with romance rumors. In January of the same year, he was dating pixie-blonde events girl Charlotte Bilverstone.
They had been together for a few weeks when the news surfaced the media. Turns out Mathew had seen Charlotte in a coffee shop just before Christmas and was immediately attracted to her. Later he slipped his number to her written on a napkin. After few days Charlotte called and then they were off dating.
In the same month, some sources reported that he was sharing romance with Clare Roberts. Mathew previously refused to reveal the name but later Clare herself made clear that they shared romance. 
The couple hit it off when Mathew was in Cardiff for several months while filming the BBC comedy. They crossed paths when Mathew was on a night out with his pals.
For several months, the pair shared romance for a while but soon parted ways after the filmings got over. Clare revealed that it was impossible for them to hold to the passion which was separated by distance resulting in them walking away from each other.
Sparked Marriage Rumors
After his series of dating history, there has not been any recent news of his dating but his appearance with a ring on the ring finger gave rise to their wedding rumors.
You May Also Like: Lizzie Cundy Married & Divorced Husband; Fragile Wedding Vows To Children Details
Mathew recently appeared on ITV's This Morning with a gold band ring on his wedding finger which sparked the rumors that he secretly married. However, Mathew himself has not made any statement relating to the matter.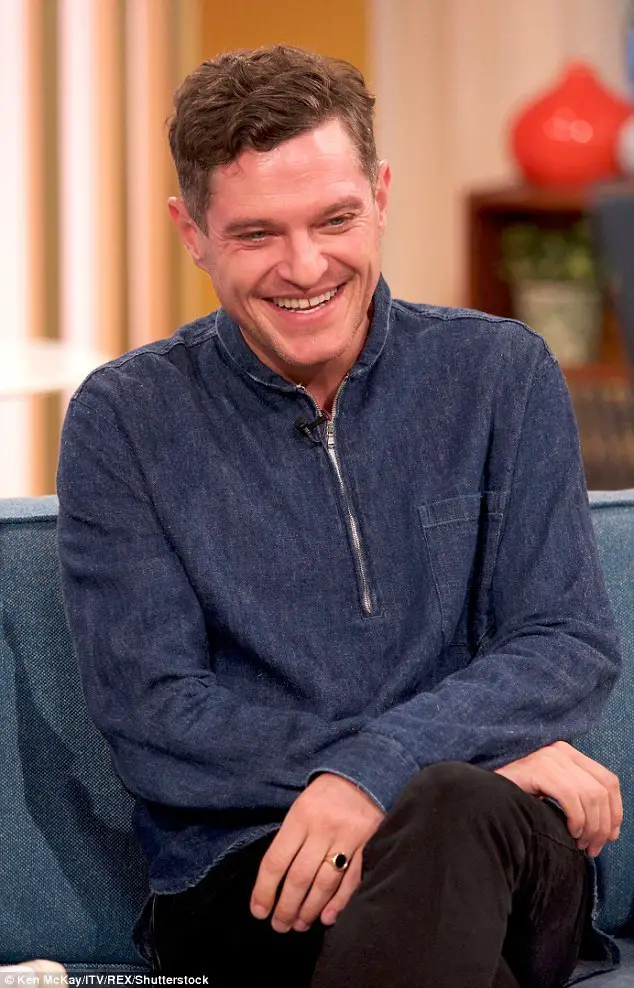 Mathew Horne made a television appearance with a ring on his wedding finger. (Photo: dailymail.co.uk)
Well, seems like Mathew, who would look for his mother's shadow in his wife, has found his perfect match. As suggested by the rumors he seems to have now been happily married.