Entertainment
Matt Barr Not Dating Anyone? Actor With Such Looks Cannot Be Single - Or Can He?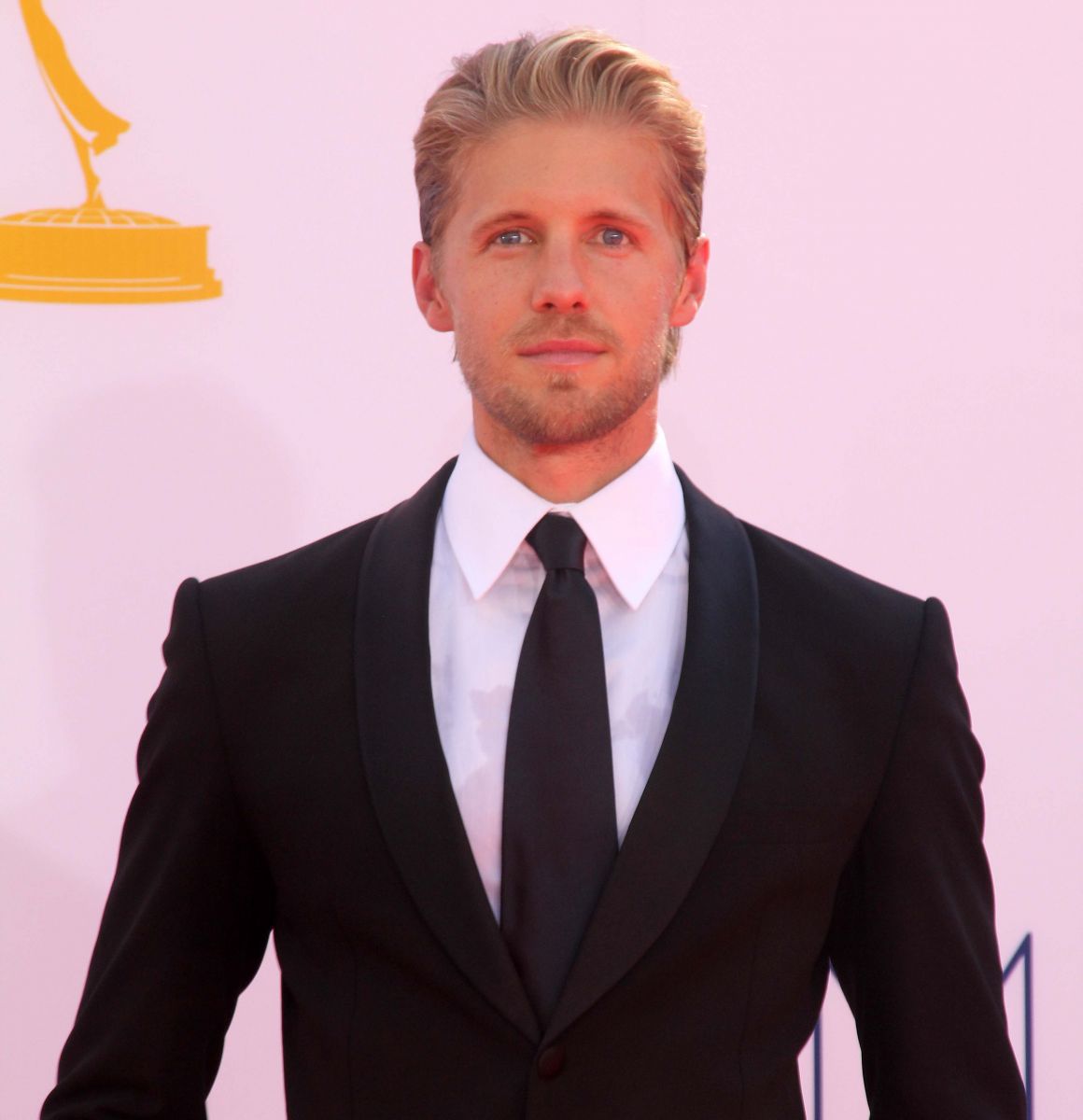 Matt Barr, a guy who is 6 feet one-inch tall, has a perfect jawline blonde hair, and to top all that mesmerizingly beautiful blue eyes, who wouldn't date somebody with all those features?
But what if we tell you, the handsome American actor may not have a wife? We know it's difficult to believe, but he might just be single!
Many of you reading through this definitely must have all those qualities in the requirement list of your dream man. 
But what might be the reason for him not being with anyone? Has he been single all the way through, had a girlfriend in the past, or is he still single in 2022?
Let us take a closer look at his life to uncovering every possible detail!
Is Matt Barr Single In 2022?
It is heartbreaking to say that Matt did not enter 2022 being single. Instead, he started dating Kylie E. Duff in 2021. Kylie is executive director at Morgan Stanley, a leading global investment bank and wealth management firm. 
As we all know, Matt is very private about his personal life; it is hard to find how and when they started dating. 
However, Matt has been posting pictures with his girlfriend, Kylie, more on social media. So we can say he is doing all the public display of affection now. 
He has been sharing numerous pictures of traveling together with his girlfriend, and it seems like they both are enjoying the adventures. 
On the other hand, Kylie has kept her Instagram private, giving us very little information about her. 
Matt, enjoying his vacation with his girlfriend in Tulum, Mexico (Source: Instagram)
Nevertheless, we have Matt's Instagram, where we can find the couple enjoying themselves. Well, the fandom is most definitely hoping to see them getting married soon. 
Before dating Kylie, he was rumored to be in a relationship with other women, but not much information can be found as he has never talked about his girlfriend in the past. 
Moreover, he also had a rumor of being gay in the past, but with his dating history, it's clear that he is not gay.
You might be interested :- Burnie Burns and His Spouse- A Perfect 'Team'
Matt Barr's Dating History?
American actor Matthew Jerome Barr, who made his appearance in 2017's The Layover- an American-Canadian comedy starring Alexandra Daddario, Kate Upton, and others, initially gained fame for his portrayal of Johnse Hatfield's character in Hatfields & McCoys in 2012.
He has emerged through his career with various acting credits to his name and has been very popular among ladies because of his charming personality.
His looks definitely attract attention, and there is no denying that. Therefore, the major concern of his fans has always been his relationship status. 
However, if we are to go by some sources, this handsome hunk's past seemingly involved the presence of a beautiful lady, Heather Hemmens. The two were said to be dating one another since 2011. Barr and his girlfriend at the time, Heather, made some public appearances back in time.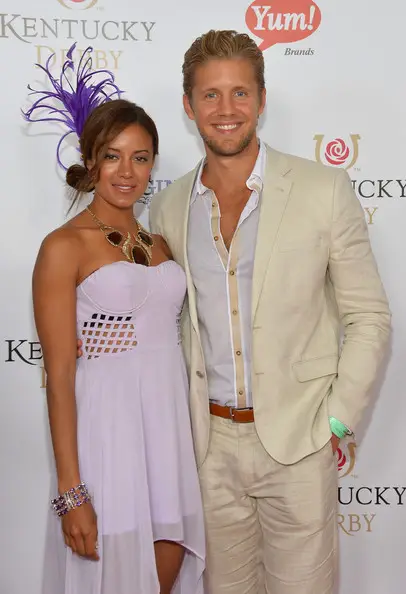 Caption: Matt Barr with Heather Hemmens celebrating the 139th Kentucky Derby, 2013 (Photo Credit: Zimbio.com)
However, after some time, they were no more seen together in events, nor did their breakup-related news surface in the media, so the matter regarding their relationship remains unclear to this day.
It is said that, before he got together with Heather, he also had a relationship with actress Aly Michalka. But we can only find less information regarding this gossip as Matt kept his relationship very private and never posted on social media regarding his past romances, but it is indeed quite a different story now. 
Stay with us to get more updates on Matt's Dating Life!