Happy times have begun for Matte Babel and girlfriend Shay Mitchell in 2019.
On 20 October, the romantic duo welcomed a beautiful baby girl into the world. The news of the pregnancy had hit shelves in June 2019 when Shay mentioned the news of her pregnancy with her boyfriend Matte.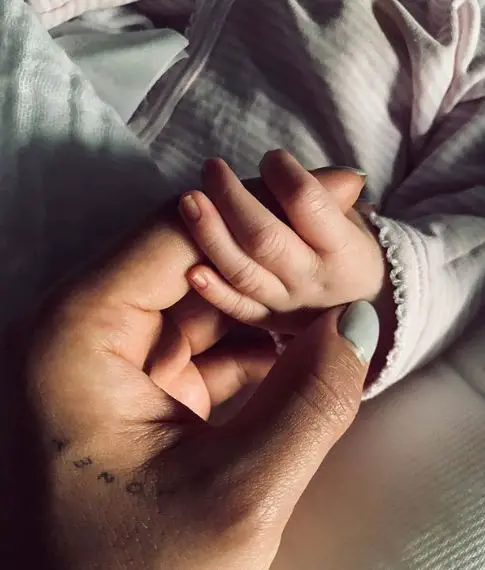 Matte Babel's girlfriend Shay Mitchell holds her daughter's hand in October 2019 (Photo: Shay Mitchell's Instagram)
Shay was already six months pregnant by the time of her announcement. Soon after, Matte also revealed that the baby was due in early October. Lo and behold, the couple is enjoying their time with a little bundle of joy in the mid of the expected month.
Previously, the Canadian actor's girlfriend had suffered from a miscarriage back in 2018. While it was a heartbreaking moment that year, Matte and Shay have now found new things to cherish in life.
Dating Wiki
The proud parents have been together for a few years now. Two and a little bit more, to be exact, Matte and Shay's relationship came into light in 2017. At the start of January that year, fans began to notice the appearance of a male figure on Shay's Snapchat stories.
Phenomenol Relationship :- Cody Jinks Wife, Family, Net Worth, Songs
Soon it was revealed that the guy was Matte and that they had been dating for a few months already.
By April that year, both made their relationship official via Instagram. While Matte did share a sweet message on his handle on her birthday, showcasing how he felt about his girlfriend, the duo kept their relationship low key as possible.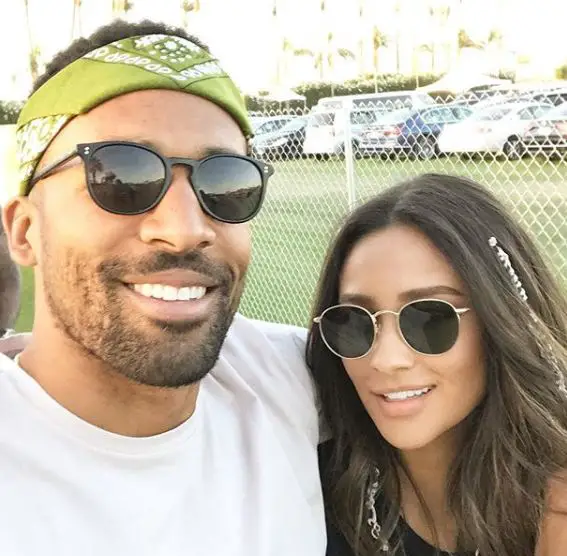 Matte Babel with girlfriend Shay Mitchell in February 2018 (Photo: Matt Babel's Instagram)
On Valentine's Day 2018, Matte publicly professed his love for the Pretty Little Liars actress.
Though the pair seemed confident about their relationship, both Matte and Shay kept to the down low as much as possible. However, on 28 June 2019, the couple made the bold announcement of their pregnancy.
It was a piece of surprising news, but nothing shocking truthfully. The pair's connection was pretty obvious.
On 20 October 2019, the boyfriend-girlfriend duo welcomed a baby girl. The new parents are yet to reveal their daughter's face or name. What is certain is that they are thrilled to welcome their firstborn and start a new family.
Matte's Net Worth, Education
As a Canadian TV host and music reporter, Matte Babel has made a name for himself. Initially, he was a football player in Europe but then switched career in the TV industry in Canada.
Matte worked on many channels, even premiere ones, as a show host & correspondent. He also went on to interview many celebrities on the red carpet. His career provided him the opportunity to work in New York.
You May Like :- Mimi Keene Dating, Boyfriend, Family, Net Worth
Despite his slowly rising career, any definitive info on his net worth is unknown. As of 2019, he shares his life with Shay Mitchell, who is estimated to have amassed a fortune of $6 million. Based on average earnings of a host, however, Matte is calculated to earn near about USD 50,000 per year.
Matte's - height 6 feet 2 inches (1.88m) -  full name is  Matt Alexandros Babel. The Toronto, Ontario native was born on 13 October 1980.
He received his high school education from the Milton District. Equipped with a dual honors degree in Sociology and Communications, Matte also excelled with minors in business and geography from the Wilfrid Laurier University.