Max Domi is a Canadian hockey player, affiliated with the...About his dating life, the athlete is in a relationship with...plans on getting married...gay rumors...net worth amounts to...not a very tall man, his height extends to...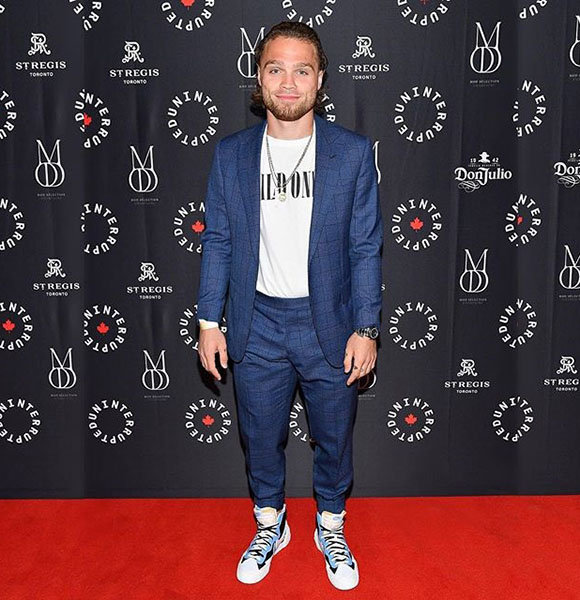 In spite of being a Type 1 diabetic, Max Domi is a Canadian hockey player and has made his country proud.
He was a gold medalist at both the 2012 Ivan Hlinka Memorial Tournament and the 2015 IIHF World Under-20 Championship. The champion also humbly cherished the applause for making it to the tournament's All-Star Team as a Best Forward at the 2015 World Junior Ice Hockey Championship.
Of average height, Max is 5 feet 10 inches (1.78m) and weighs 88 kgs. However, it's not about being tall or having a massive bodyweight. All that matters to Max is his performance in the field.
Bio: Family, Age
Born on 2nd March 1995, Max was raised alongside an elder sister named Carlin Domi and a younger sister, Avery Domi.
Since boyhood to now, the 24-year-old athlete has known profanity through the game of hockey.  Although, his athletic genius also sprouts from his wise and strong father who led his way. Coincidentally, his father happens to be Toronto Maple Leafs legend Tie Domi.
Also Know:- Auston Matthews Girlfriend, Parents, Net Worth
Max is not just a proud son to his dad, but he also shares a beautiful bond with his mother, Leanne Domi.
It was Leanne who kept a close eye on her son when he got diagnosed with Type 1 diabetes at 12 years old. She often worried about her son at nights, desperately seeking a solution for his medical condition.
After several attempts, Leanne, along with the entire family, got him a service dog named Orion. Orion helped Max maintain his diabetes and was specially trained to provide diabetic aid.
Is Max Gay?
Max's parents were not only supportive of his health but also pushed inclusiveness and acceptance onto him. Besides, he lived in Toronto, a multicultural city where people from all over the world live, and diversity is celebrated. Consequently, he became a strong supporter of the LGBTQ  community.
The young lad never had issues welcoming friends who belonged to the  LGBTQ  community. For all that, his fans speculated if he was secretly gay. However, his dating history proves he is only interested in women.
Dating Life, Girlfriend
Max started dating Madison Kazarian - the co-founder & creative director of a boutique event planning studio, Knot Your Wifey - back in 2014. His girlfriend supported him in almost all his games. She was a cheerleader throughout her school.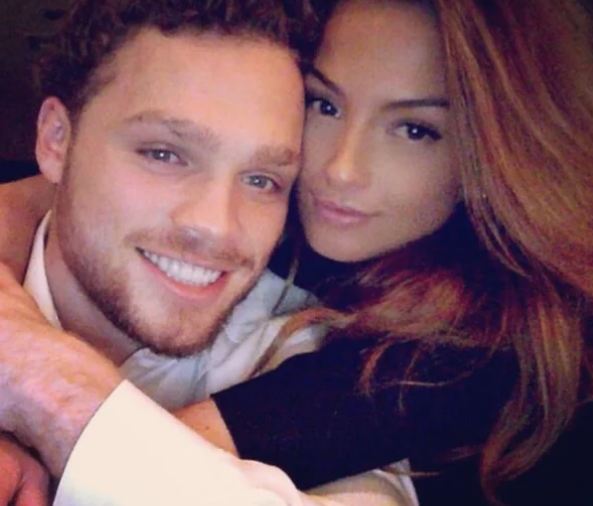 Max Domi with girlfriend Madison Kazarian (Photo: thesportsterimages.com)
While the dating was going right between Madison and the NHL star for four good years, the pair suddenly stopped gushing about their relationship in the social media. This escalated rumors of the couple's split.
NHL Star:- Sidney Crosby Married, Wife, Gay, Dating 
Thereafter, Madison started posting pictures of herself with a new beau, which fortified that she and Max had parted ways. Conversely, Max hasn't been on the dating field for a while. He instead seems to be married to his hockey tournaments.
Net Worth, Salary 
Max was Arizona Coyotes' first-round pick at the 2013 NHL Entry Draft.  The deal was worth US$3.15 million per annum. A season before Arizona's 2013 NHL, he had scored nine goals and 36 assists in 82 games.
However, his all-time high score is 52 points with 18 goals.
Dont Miss:- Here's Rick Nash Retirement Rumors, Also Meet His Loving Wife & Family 
As of now, Max has signed a $6,300,000 contract with the Montreal Canadiens, including a salary of  $3,150,000 per annum. They also offered the player a signing bonus of $250,000 plus  $3,150,000 as a cap hit.
With such huge salary, Max is estimated to earn an average of  $2,900,000 per year in 2019-20. No wonder, his net worth will skyrocket in the coming season.