Based in West Hollywood, California, McKinley Freeman is a... began dating Sarah Alice Burns in... yet-to-be-married duo's romance entered the public... wife prospect, Sarah is a show-biz... immediate family didn't practice...
Based in West Hollywood, California, McKinley Freeman is a multi-faceted individual. A producer at the Free Man Entertainment, he began his professional acting career with McKinley Freeman, Inc in August 2006.
Pre-celebrity status, the Days of Our Lives actor worked for IBM as its Business Development Manager. He was with the tech giant between July 2001 and April 2009. Back in the 90s, he served as Illinois-based firm CDW's Account Executive.
In May 2017, McKinley joined Mesh++, a solar-powered Wi-Fi service provider. At the Los Angeles, California-based company, he holds the position of a Strategic Advisor.
Dating Or Married Man With Wife?
McKinley's romantic life mirrors that of his professional career. In that, he appears to be happy with what he has.
Another Actor With Same Status:- Maurice Compte Dating, Married, Wife, Net Worth
The "Hit The Floor" actor began dating Sarah Alice Burns in around 2016. The yet-to-be-married duo's romance entered the public domain in May that year after his girlfriend shared the photo of the two on Instagram.
A year after going public with their love, McKinley and Sarah got engaged. Again, it was his wife-hopeful who took to Instagram to share the joyous news.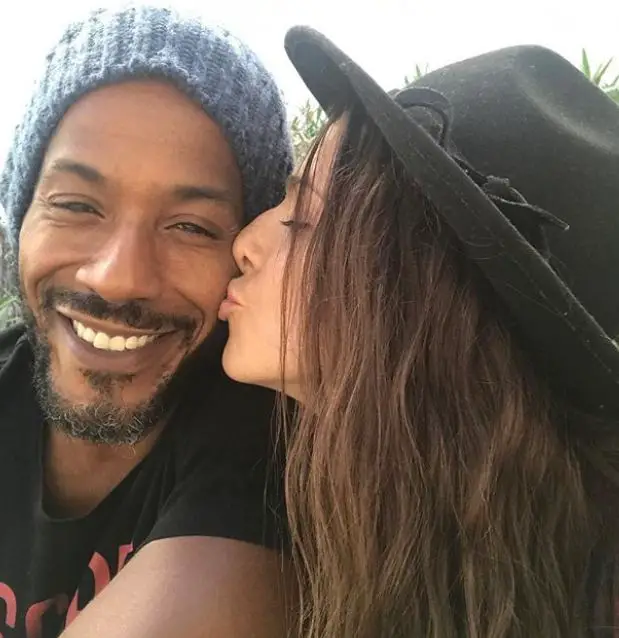 Yet-to-be-married duo McKinley Freeman and his wife prospect, Sarah Alice Burns in March 2019 (Photo:- Sarah Alice Burn's Instagram)
To those unfamiliar, McKinley's wife prospect, Sarah is a show-biz veteran who gets best recognized for being Beyonce's backup dancer. Artists such as Drake, Pitbull, and Jennifer Lopez all have worked with her.
Age, Date Of Birth & Family
McKinley was born with as David McKinley Freeman. 9th of June 1973 is the Champaign, Illinois native's date of birth. When calculated, he turned 46 years of age in 2019.
The All My Children star grew up alongside his baby sister. In 2018, he became an uncle to a baby boy named Elijah, courtesy of his sibling.
McKinley is a deeply religious person. Per the 2017 Huffington Post interview, his immediate family didn't practice faith rigorously. It was through soul-searching that he discovered God.
Actor You May Know:- Chris McNally Bio, Age, Height, Wife, Family
Talking about the Look actor's height, he stands at six feet and three inches (1.91 m) tall.
Net Worth & TV Shows Now
As an actor, McKinley shot to fame with guest roles on TV shows like ER and All My Children. General Hospital, Hit The Floor, Daytime Divas, If Loving You Is Wrong, and Days of Our Lives are his other notable small-screen performances.
Beyond TV, "The Samantha Who?" actor boasts acting credits in movies including End of Watch, Blue-Eyed Butcher, Second Chance Christmas, and Hometown Hero.
In 2019, several reports stated that he is now busy working on two projects, I Got The Hook Up 2 and If Not Now, When. The latter reportedly stars Meagan Good and Kyle Schmid as its lead.  
Working as an actor, producer, and tech strategic advisor, McKinley makes a fortune. Add all the income to his seven-figure sum net worth, and he is a rare Hollywood success story.