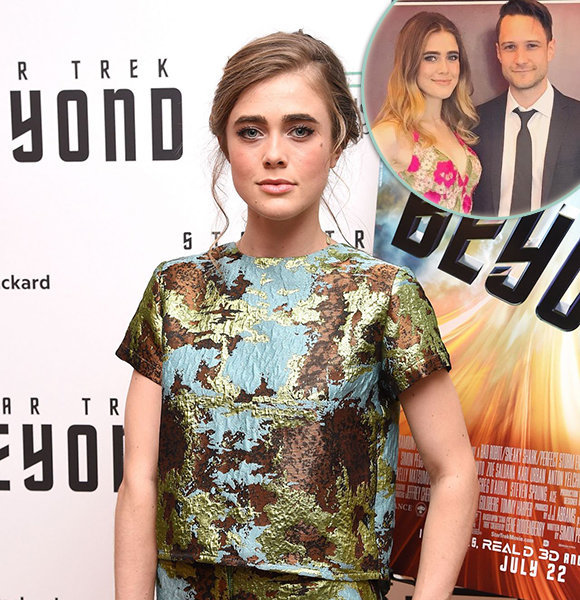 Various media portals rely on their social media accounts to know about the actors, actresses, and their news. Similarly, the relationship between Melissa Roxburgh and Andrew Jenkins was flaunted on Instagram.
Despite her denials of being in a relationship with her partner, her Instagram told a whole different story. 
Let's take a closer look at their relationship. 
Melissa Roxburgh and Andrew Jenkins
It is an individual's choice to keep their personal life to themselves. But being a celebrity, fans are always curious to know everything about their favorite star. However, Melissa Roxburgh has shared her relationship with Andrew Jenkins on her Instagram. 
Also Visit: Into The Married Life of Stana Katic- Is She Pregnant?
Melissa was in a relationship with her boyfriend, Andrew Jenkins, in 2017. Andrew Jenkins is also an actor as well a screenwriter who belongs to the Canadian ethnicity. 
Melissa and Jenkins met on the set of their movie, Lost Solace, for the first time. They began dating after getting to know each other on set, and Roxburgh uploaded a picture of her boyfriend while on vacation in Cabo.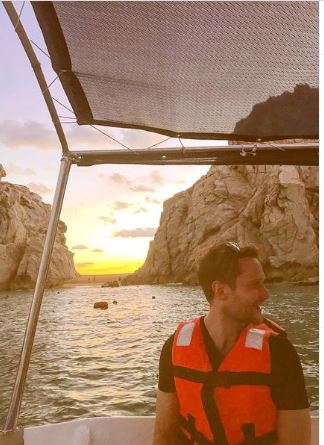 Melissa Roxburgh and Andrew Jenkins in Cabo, Mexico. (Source: Instagram)
Melissa and her boyfriend didn't address their relationship in public. But the series of pictures they posted with sweet captions was hard to misunderstand. She was giving subtle hints to her fans through her posts. Fans were enjoying their relationship and totally shipping Melissa Roxburgh and Andrew Jenkins. 
Know More On: Into the Married Life of Denise Boutte with Her Family
In 2017, not only Melissa but also her partner, Andrew Jenkins, also shared photos of the two of them. Following that, they began to post images of each other on their Instagram accounts.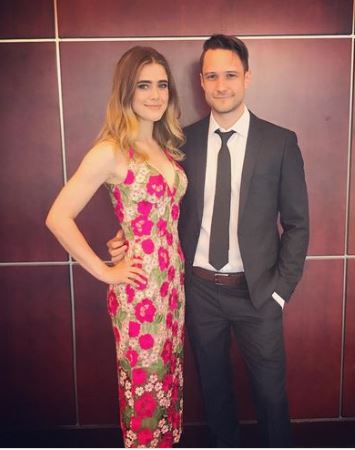 Melissa With Andrew Jenkins in Hyatt Regency Vancouver. (Source: Instagram)
Roxburgh captioned a picture of her boyfriend smiling during the sunset with a little heart. Her fans loved the posts of the adorable couple.
However, the fans went even crazier when she shared a picture of her boyfriend in a towel. Her post convinced everyone that they were dating each other.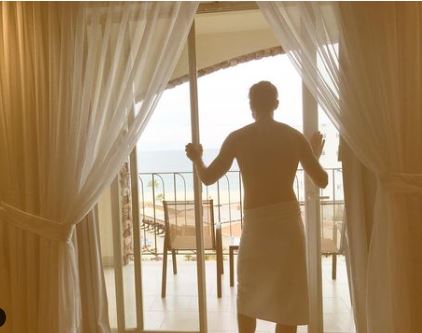 Melissa uploaded a picture of Andrew in a towel. (Source: Instagram)
Regardless of how happy their relationship was, it came to an end soon. Unfortunately, we have no report about when they broke up, but Melissa did reveal her being in a relationship with another man. 
Melissa Roxburgh Boyfriend
In the middle of 2020, Roxburgh revealed that she was dating J.R. Ramirez. They both worked together in the series Manifest. They were a romantic onscreen couple; however, they ended up dating in real life. Fans of 'Manifest' were very happy to learn about the main couple of the show, Melissa and Ramirez, dating in real life. 
After announcing their relationship to the public, Roxburgh and Ramirez were seen at multiple industry events together. They even went live on Instagram together. Although fans were curious about their relationship, they were very private about it and did not share anything about their personal life with the public.
Find About: Where is Shondrella Avery Now?
However, after dating around for two years, there was speculation about them parting their ways. When they stopped following one other on Instagram, rumors began to circulate. They used to follow each other before, but their fans assumed they had broken up after unfollowing each other on Instagram.
We can assume their breakup because Roxburgh has followed the entire Manifest cast except for J.R. Ramirez. Later, there were rumors about J.R. Ramirez dating a model named Miss Gia Marie. 
There are no reports of Melissa seeing any other man, and she is currently said to be single. Now, she is focusing on her acting career and maybe finding someone she can spend the rest of her life with. We wish this wonderful lady well in her search for her Mr. Right.
We'll keep you updated on Melissa Roxburgh in the future; till then, stay tuned.