Entertainment
Michael Conrad Braxton Jr's Family: Born to Singer Parents, Fame Overshadowed by Other Kids
What happens when you are born in a star-filled family? There are high probabilities that you might get overshadowed in front of mass audiences seeking your own identity. Same has happened to Michael Conrad Braxton.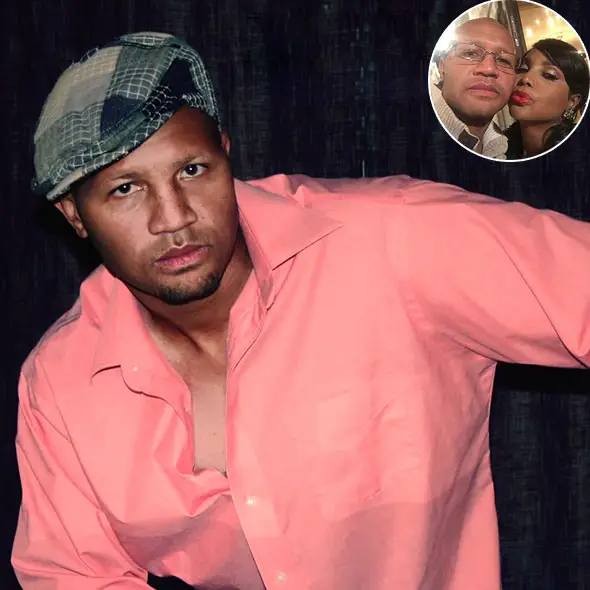 Quick Information
Daughter/s

Lauren Braxton (Died)

Eye Color

Dark Brown

Hair

Bald

Weight

N/A

Height/ How Tall? N\A
Net Worth

Not Disclosed

Gay

No

Girlfriend

Not Known

Divorce/Split

Not Yet

Relationship Status

Single

Date of Birth Nov 17, 1968
Sister/s

Towanda Braxton, Toni Braxton, Traci Braxton, Tamar Braxton, Trina Braxton

Mother

Evelyn Braxton

Father

Michael Braxton Sr.

Ethnicity/Race

African-American

Zodiac Sign

Scorpio

Profession

Family Member

Birth Place

Maryland

Nationality

American
What happens when you are born in a star-filled family?
There are high probabilities that you might get overshadowed in front of mass audiences seeking your own identity. Same has happened to Michael Conrad Braxton.
Michael Conrad Braxton Jr's Family!
Michael Conrad Braxton is the only son and a second oldest child born to parents Michael Braxton Sr. and Evelyn Braxton, who performs as a singer and songwriter.
Michael Conrad Braxton Jr's family include himself and his five sisters: Toni Braxton, Traci Braxton, Towanda Braxton, Trina Braxton, and Tamar Braxton. Michael Conrad Braxton is not married. So, he has neither wife nor kids. Also, his net worth is unknown.
Born To Singer Parents!
Michael Braxton Sr. is a retired preacher and also an occasional substitute teacher. He stars alongside his family on the reality TV program Braxton Family Values.
He worked at Baltimore Gas & Electric as a Methodist clergyman before all the fame. For the matter of fact, Michael Braxton Sr. went back to college and earned a degree when he was just four years away from retirement.
Evelyn Braxton is a famous opera singer as well as a certified life coach, who stars on the reality TV series Braxton Family Values. She grew up in Columbia, South Carolina and moved to Maryland when she was only 13 years old.
She met her future husband, Michael at Columbia, South Carolina, and married him at age 18.
Star Siblings Overshadowed Fame?
It is indeed true that Michael Conrad Braxton's fame is overshadowed by her star sisters. Michael Conrad Braxton's sister formed a group called The Braxtons which led to the successful solo career for Toni Braxton.
All five members and sisters were reunited in 2011 to star in the WE tv reality television series Braxton Family Values and even their mother, Evelyn Braxton.
Moreover, in October 2015, the group of Toni, Tamar, Traci, Trina, and Towanda, released the new album entitled Braxton Family Christmas with five members. The album was released on 30 October 2015.
Tamar Braxton
Tamar Braxton-Herbert is a famous artist who's best-known for her work as a reality-TV star, dancer, vocalist, and a performer.
Tamar's Personal Life:- Tamar Braxton and Vincent Herbert Are Getting Divorced! The Reason their Split is Unbelievable
Tamar was also among the founder-creators of the team R&B Braxton; the team was shaped by Toni.
Toni Braxton
She is a Soul and R&B singer and has sold more than 66 million records throughout her singing career.
She released singles like "You're Making Me High" which was a huge hit and also played Belle in the Broadway rendition of Beauty and the Beast. She also topped the Billboard 200 with her hit single "Un-Break My Heart." Which made her popular amongst her fans.
Towanda Braxton
She is also an R&B artist, who revived her singing career by forming The Braxtons in 2010 with her sisters. Towanda signed her first record deal in 1989. She also married Andre Carter in 2003. But, the companionship couldn't last long thus after 13 long years of marriage the pair separated citing irreconcilable differences.
Find Out More About Towanda:- TV Personality Towanda Braxton: Married Her Boyfriend On 2003, Getting a Divorce? Husband?
While the divorce was finalized in April 2017, Towanda found love in the arms of a new lover, but she acted coy in introducing the man in her life. However, she did reveal that the world will meet her man in season six of Braxton Family Values.
Traci Braxton
Traci is also known as a member of the R&B girl group, The Braxtons, along with her sisters Toni, Towanda, Trina, and Tamar. She also hosted The Traci Braxton Show on BLIS.
Trina Braxton
Trina is also a sister of Michael Braxton. She had an acting role in the 2004 straight-to-video film Meet the Browns. In 2013, she also released her debut single, "Party or Go Home."
Hit By Tragedy
Life can be very unpredictable sometimes when one is busy in travesties of it, unthinkable happens. Such was the case with Michael, on 29th April 2019 he lost his daughter Lauren Braxton to death.
The poor child was just 24 years old at the time of her demise; the reason for her sudden death was reported to be a heart condition.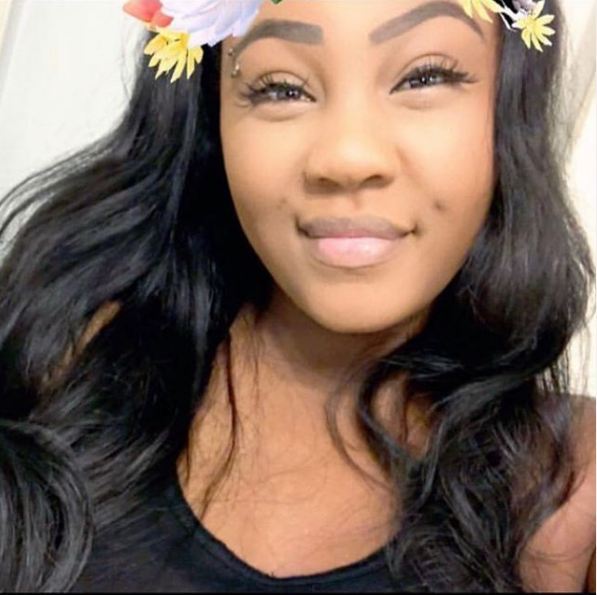 Michael Conrad Braxton Jr.'s daughter Lauren Braxton (Photo: Tina Braxton's Instagram)
Even in the time of tragedy people couldn't stop but criticize one particular member of the Braxton family.
The member in question was Tamar Braxton, and the controversy occurred when the singer revealed that attending her niece's funeral was too much for her. Thus, via her Instagram, she said she wouldn't attend the funeral.