Entertainment
Michael Zegen Age 39, Married With Wife; Not Where Everyone Expected
Michael Zegen, his role as Joel in the TV series The Marvelous Mrs. Maisel, was previously involved in a romantic relationship with his former girlfriend...The couple shared romance back in...The pair might have sparked the romance while working together on the sets of...However, after dating for...the couple moved their separate ways...Michael has shown his acting skills in movies and TV shows including...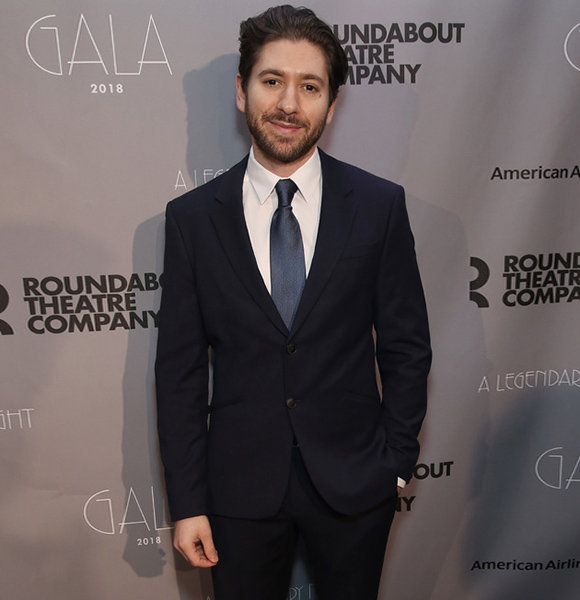 American actor, Michael Zegen found initial fame playing the daring firefighter Damien Keefe on the FX Network's television drama, Rescue Me. 
An aspiring actor, the New Jersey native has shown his acting skills and talents in multiple movies and TV shows including The Box, Frances Ha, How to Make It in America, Boardwalk Empire, Girls, and more.
While the Skidmore College graduate is mostly disliked for the roles he played as he prefers portraying a negative character, his talent as an actor has always been praised. With his growing number of admirers, Michael's love life has also been pondered continuously. 
He once shared a tender romance some years back but what about his current dating status? Here are the insights into his love life. 
Relationship With Former Girlfriend, Current Dating Status
Michael, known for his recurring role on Late Show with David Letterman, was previously involved in a romantic relationship with his former girlfriend, Emily Kinney. It was long ago when he dated The Walking Dead actress.
Some sources claim that the two dated back in 2012, however, neither of the ex-lovers have come forward to affirm the claims.
See Also: Lennie James Of Walking Dead Hated Season 7! Reveals He Missed Family In An Interview
"How did they fall in love?" is a question that can be best answered by the couple, but in the meantime, it's speculated that Michael and Emily met while working as co-actors on The Walking Dead.
As both of them appeared on the show during 2012, their path might have crossed back then. The couple, however, has remained low-key about their romance. 
After dating for a while, the former lovebirds moved their separate ways. The reason for the breakup has been reported as Emily finding a new boy-toy; however, she has not revealed her latest boyfriend, and neither has she talked about the split with the Brooklyn actor.
Since breaking up with Emily, Michael has favored isolation and hasn't been reported of dating anyone. It turns out that his love life is totally under the veil as he has not been spotted sharing romance or spoken about any suspected girlfriend.
Even his social media sites are useless in finding out his personal life as he has not been active lately.
Married Man Cheats On Wife With Secretary
Michael Zegen, aged 39, jetted to fame from his role as Joel Maisel in the television series, The Marvelous Mrs. Maisel.
In the show, he plays a married businessman who is the husband of the show's protagonist. Actress Rachel Brosnahan portrays his lawfully wedded wife, Miriam "Midge" Maisel.
Read Also: Does Jon Bernthal From Walking Dead Have A Wife? Doesn't Really Talk About That in His Interviews
Initially, Joel and Miriam were shown as a loving husband and wife duo who were proud parents to their two children, but their marriage crumbles once the husband confessed his infidelity.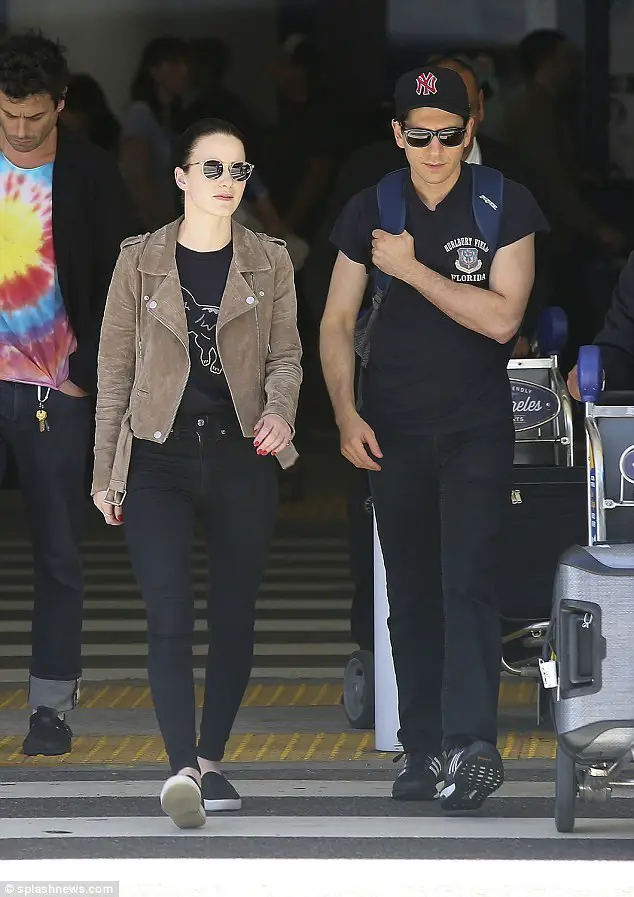 Michael Zegen with his on-screen wife Rachel Brosnahan at LAX airport. (Photo: dailymail.co.uk)
Despite sharing a lovely family with his wife, Joel had found romance with his secretary leading him to dump Miriam along with the kids. On the other hand, Joel's estranged wife gathers the audacity to build a life for herself and her kids.
You Might Not Wanna Miss: Mingus Lucien Reedus Wiki: Hits Runway at a Tempting Age - Modish Like Parents
Well, Michael has experienced being a husband on a TV show, but finding a life partner in real life is not an easy task, even for a man like Michael Zegen.