Entertainment
Mother of 3 Kids, Kym Marsh, About Her Pregnant Role: France Vacation With Boyfriend, Married Plans and Husband?
Kym Marsh is currently a mother of three children. She has two children from Dave Cunliffe. Kym first started dating Dave Cunliffe in 1994. Kym and Dave got engaged after few months of dating. They have two children together, son David Cunliffe now 21 and daughter Emily Cunliffe now 18. The couple eventually called off their engagement and split in 1999.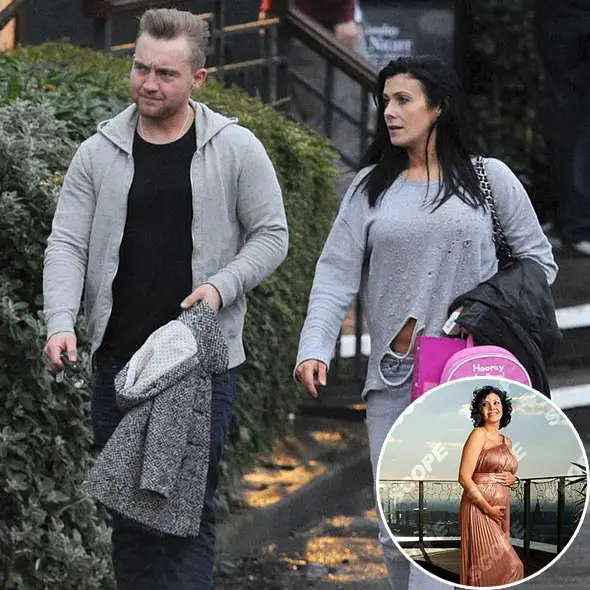 Coronation Street actress Kym Marsh, who is blessed with three beautiful children once worried about her fake baby bump on screen and also got photographed on a romantic trip with then-boyfriend in France.
What is she doing now, and what's her relationship status? Find out!
Kids With Former Fiance & Husband
Kym Marsh is currently a mother of three children.
She has two children with former fiance Dave Cunliffe. She first started dating Dave Cunliffe in 1994. After a few months of courtship, they got engaged.
Kym and her ex-boyfriend-turned-fiance have two children together: son David Cunliffe and daughter Emily Cunliffe. The former couple eventually called off their engagement and split in 1999.
With 2 Kids:- Brandi Glanville, Mother of 2 Children, Divorced From Ex-Husband, is Dating: Who's Her Boyfriend?
After being blessed with two children, she once again got pregnant with her 2nd husband, actor Jamie Lomas.
Kym and Jamie started dating from June 2008. The couple got engaged on 8th of October 2008. Two months after their engagement, the couple announced that they were expecting their first child together.
After the announcement of her pregnancy, Kym gave birth to a baby boy, Archie Jay Lomas on 11 February 2009. But due to being born premature, Archie died the same day he was born.
Following the devastating loss of Archie, the old flames announced their second pregnancy. Amy gave birth to a beautiful baby girl Polly on 23rd March 2011.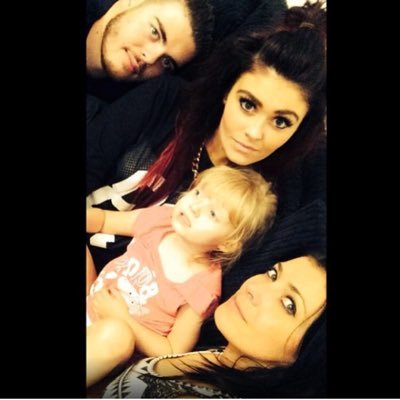 Kym Marsh with her three children David Cunliffe, Emily Cunliffe, and Polly Lomas (Photo: Kym Marsh's Twitter)
Happiness followed the couple as they got married on 2nd September 2012. But their satisfaction soon came to an end when they divorced in 2014.
Kym's first husband is Jack Ryder, a British-born actor best recognized for his role in Eastenders. The former married duo tied the knot in 2002 and remained as husband and wife for seven years before the divorce.
Romance With Trainer Ex-Boyfriend
The Coronation Street actress, Kym Marsh once enjoyed a romantic relationship with her trainer and fitness specialist Matt Baker.
After dating for short six weeks in 2014, the couple rekindled their relationship in 2015.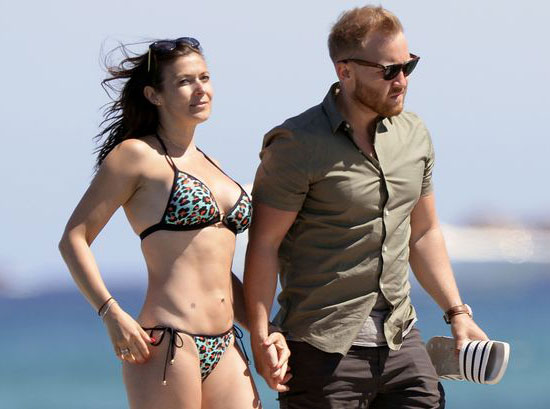 Kym soaking up the sun with boyfriend Matt Baker in France circa 2016 (Photo: mirror.co.uk.)
In 2016, Kym took a break with her busy life and went on a vacation in France with boyfriend Matt. Matt being her trainer did an excellent job training her as she looks toned and flawless.
While In France:- Is Justine Lupe Married At Age 29? Or Still Busy In Dating | Finally Discussed
The mother of three, rocked in her bikini with her flat stomach while they enjoyed soaking up vitamin D. Even though having 3threekids, she has a rocking body and maintains a slim and healthy body.
In an interview with OK! Magazine, Kym raved about her then-boyfriend by saying:-
"He's wonderful - I'm very lucky. Matt and I have just moved into a new home together so; I feel we've taken the next step in our relationship now. It's going well."
Despite the 13-years age difference between Kym and Matt didn't couldn't help but fall for each other as they get closer and closer to each other.
Before the end of 2016, rumors have been going around, that they were planning to become engaged. But the sources close to Kym have denied the suggestion altogether.
By 2018, Kym and her ex-boyfriend Matt had bought a home. Sadly, after two years of courtship, in April 2018, the duo called it quits. Speaking afterward, the actress claimed that there remained no bad blood between the two.
Dating Status Now - Who's The Boyfriend?
Within weeks of the split from Matt, Kym built romantic ties with Scott Ratcliff.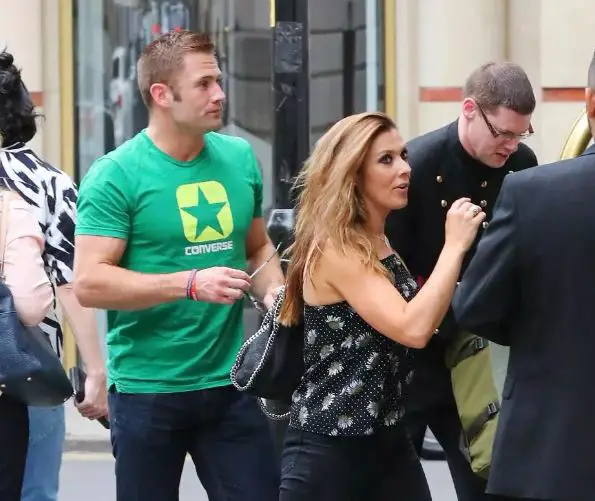 Kym Marsh with her boyfriend, Scott Ratcliff on their day out circa 2018 (Photo:- thesun.co.uk) 
To those unfamiliar, her boyfriend Scott is an Army major in the Her Majesty's Royal Army. Because of his obligations with the Army, Scott travels a lot. As a measure to keep their dating life fresh, the lovebirds sent each other love letters and gifts.
From Army Family:- Michael Usher Is Married & Separated, Divorced Yet? Family Status Now
While Kym excelled at the role of girlfriend, she is beginning to embrace her new role of a grandmother. In May 2019, she took to Instagram to reveal the grand news that her daughter Emilie gave birth to a baby boy.
Fake Baby Bump: Loathes Looking Pregnant
The Coronation Street star doesn't fancy wearing a fake baby bump on screen because she has always tried to look slim.
When her character Michelle Connor announced the pregnancy, she had to wear a fake baby bump to look pregnant. While in an interview with Sun Online, she said,
"I have never had to do it before so, I think it will be a bit weird, a bit bizarre. I spend all my time trying not to have any bumps! I've been told they are comfortable."
In the series, she was once expecting a child with her on-screen husband, Steve Mcdonald (Simon Gregson). Michelle (Kym) pressured Steve to have a vasectomy because she didn't want any children, but Steve told her that he does want children.
The major twist in the show only got revealed later. Michelle didn't find out about her husband being the father of the child carried by her best friend until much then.
Fellow Coronation Star:- Actor James Burrows Girlfriend, Baby Girl, Wedding
Coronation Street is one of Britain's hit soap operas. Kym plays the role of Michelle Mcdonald in the series.
Short Bio
Kimberly Gail Marsh was born on 13 June 1976. She was born in Whiston, Merseyside UK. Marsh was a former singer-songwriter of the band Hear' Say.
The singer turned actress started to appear on television from 2005 and got cast on Coronation Street on 3rd April 2006.