Entertainment
Nadine Caridi Once Called Jordan Belfort A.K.A 'The Wolf' Her Husband Before Getting A Divorce; What Was The Reason?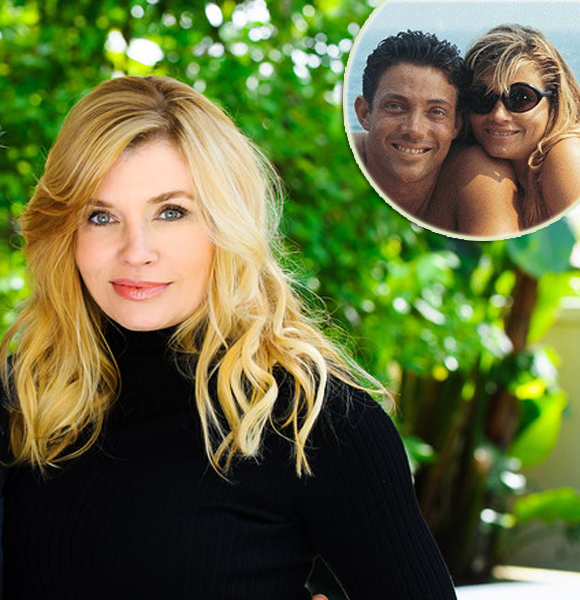 Quick Information
Divorce/Split

Yes (Once)

Lesbian

No

Body Measurements

36-26-37 inches

Eye Color

Brown

Hair Color

Blonde

Hair

Long

Height/ How Tall? 5 feet 4 inches
College

Pacifica Graduate Institute

High School

John Dewey High School

Net Worth

Not Disclosed

Ex-Husband

Jordan Belfort (m. 1991–2005)

Date of Birth Nov 06, 1962
Husband/Spouse

John Macaluso

Relationship Status

Married

Daughter/s

Chandler Belfort

Son/s

Carter Belfort

Ethnicity/Race

White

Religion

Christianity

Zodiac Sign

Scorpio

Profession

Model

Nationality

British
Drop-dead gorgeous model Nadine Caridi is someone you might know by the name of her ex-husband Jordan Belfort, the real Wolf of the Wall Street. The two were in a marital relationship once but not anymore.
But what prompted the husband-wife relationship between Nadine and Belfort to go sideways and end up in a divorce? Was there any particular reason behind it? Let us find out!
The Married relationship of Nadine Caridi & Jordan Belfort: Why Did It End?
Jordan Belfort is someone who ran his crooked business like a debauched Roman emperor, where successful employees were ­rewarded with hookers, drugs, and plenty of alcohol. It is something you might have heard of.
Yes, this is the story of the Leonardo DiCaprio starred "Wolf of the Wall Street," a movie based on the life of Belfort. 
The role of Naomi Belfort in the film is inspired by the story of Miller girl, Nadine Caridi, as Nadine and Belfort were once married to one another.
The pair tied the knot back in the early 1990s and are parents of two children, Carter Belfort (Son) and Chandler Belfort(Daughter).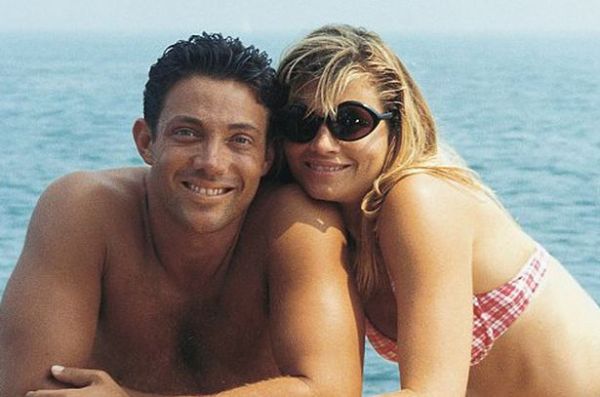 Jordan Belfort and his second wife, Nadine Caridi (mirror.co.uk)
But they separated from one another and got divorced back in 2005. But what was the reason?
Well, if you count, there are plenty!
Reason Adding To Filing For Divorce
Well, if you did not know, Belfort is someone who needed to be strapped down in his first-class plane seat after sexually ­assaulting an air stewardess.
He also smashed up his convertible Mercedes while his then-toddler ­daughter unbuckled in the front passenger seat. Luckily she survived and got out unscathed.
Furthermore, he had quite the love affair with drugs, booze and an army of hookers. He said,
"The girls were the top of the crop, gorgeous former cheerleaders for professional football teams. One liked to go to all our parties in Atlantic City. They rented a bus for 40 people, and she had oral sex with everybody on the bus.
He further added,
"Drug use was rampant. I took three or four Quaaludes a day. You thought you were the funniest person in the world but they made you aggressive on the phone, you lost any inhibitions."
Quite expectedly, Nadine grew sick of Belfort's cheating and drugs, she left him and divorced him back in 2005, citing domestic abuse.  Domestic abuse because Belfort reportedly kicked Nadine down the stairs off of his 24-bedroom, Long Island mansion.
Despite their differences, the former husband and wife co-parent their children and thus, are known to be in relatively better terms with one another.
 A rare footage of Jordan Belfort announcing his engagement with Nadine (Published on Aug 29, 2013)
Married Again
It was a no-brainer when Nadine became fed up dealing with the acts Belfort came up with. But a single bad experience did not stop her from finding love and getting married again.
Nadine then got married to businessman and former CEO of the 'Wizard World,' John Macaluso, while after his divorce with Nadine, Belfort got engaged to Anne Koppe.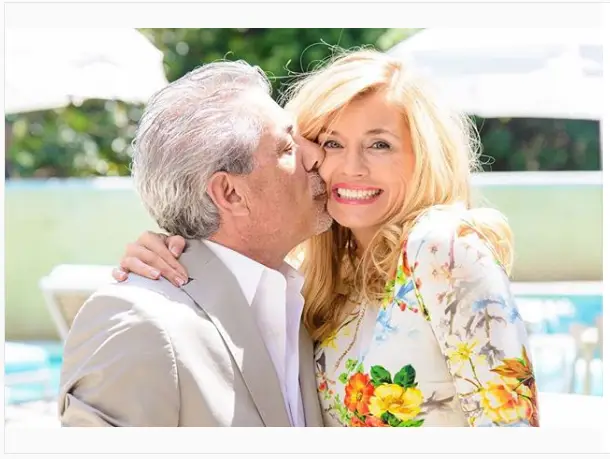 Nadine with her husband, John Macaluso who is 22 years older than her (Instagram)
Nadine is very much in love with her husband and does not hesitate to flaunt her love to the world. She shared a picture of the two dancing together.
Speaking of their family, Jon has three daughters from his previous wife, whereas Nadine's two children also live with her.
Nadine and Jon's family picture with all their children (Dailyentertainmentnews.com)
The family of seven lives in harmony and are giving some serious family goals. Nadine and Jon along with there two children from her former husband: Chandler and Carter Belfort. 
The pair has been together for sixteen years now, and Nadine shared a throwback picture of the two on her Instagram.
Before Nadine, Belfort was married to Denise Lombardo. Belfort now gives ­motivational speeches and teaches some valuable sales ­techniques to young brokers, who are wishing to create wealth in their lives for the ­greater good.
Nadine Caridi Wiki:
Born on November 6, 1962, in London, United Kingdom, Nadine Belfort (born Nadine Caridi) used to be renowned for being a Miller Lite girl.
Nadine, during her time, built a name of her own in the fashion and showbiz industry by her appearance in several commercials and advertisements, which included the famous Monday Night Football commercials during the 90s.
It helped her become a successful woman in her own rights, but still, no official statement has been revealed about the actual figure of her net worth.
However, once Nadine tied the knot with Belfort in early 1990s, she ended her career as a model & focused on being a socialite.
Nadine is now in a happy relationship with her husband Macaluso and her two children. 
What is Nadine Caridi Doing Now?
The 55-year-old Nadine Caridi is famous for being the ex-wife of the former stockbroker Jordan Belford, but there is so much more to her persona. She is a licensed marriage and family therapist who goes by the name Dr. Nadine Macaluso.
She got her license as a psychotherapist back in 2014 although she had been practicing that since 2008.
She holds a masters degree in Clinical Psychology from the Pacifica Graduate Institute and also has a Ph.D. Her therapy mostly focuses on empowering women and help them find their inner strength and voice. She has also dealt successfully with supporting women with a mental disorder, relationship issues, divorce, blending families, trauma, cancer and also in managing their everyday lives.
Stay with us for the emerging updates on the life of Nadine Caridi!