Entertainment
Star Wars' Actress Naomi Ackie Wiki, Age, Parents & Family Details
Naomi Ackie is a British actress known for her roles in the Star Wars movie of 2019...her wiki and age are...plays the role of Jannah in the 2019 Star Wars movie...has worked in a few other movies and TV shows...her parents were immigrants...grew up with two siblings in a middle-class family...is dating someone, however, his identity is not known...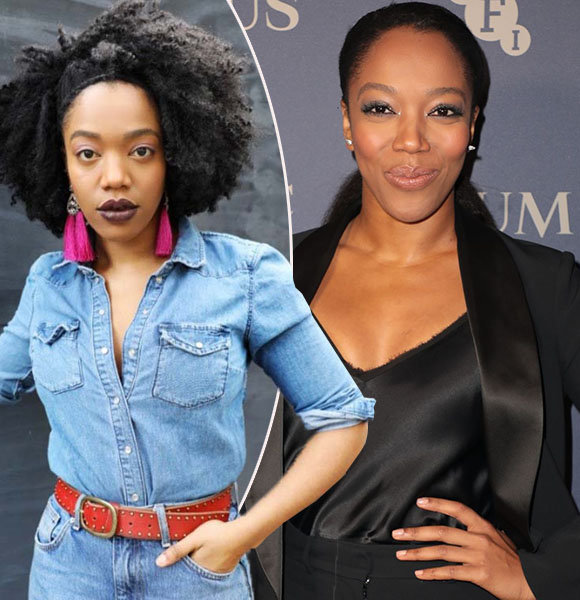 Naomi Ackie is a British actress who rose to fame after her role in the 2019 hit TV series, The End of the F***ing World. She is also gaining recognition for her role as Jannah in the 2019 movie, Star Wars: The Rise of Skywalker.
It could be said that she became the most prominent in 2019 after having got back to back roles in two highly anticipated cinematic productions. However, Naomi has been around in the acting field for a while. After making her on-screen debut in a short video named I Used to Be Famous (2015), her appearance in a solitary episode of Doctor Who series in 2015 was the first time she got any limelight.
Since Doctor Who, she regularly got acting jobs and appreciation for her talent - which finally made her a globally recognized star.
Childhood: Parents And Acting
Born into a family of working-class immigrants, Naomi experienced the value of hard work at an early age. Naomi's parents are second-generation emigrants from Grenada, West Indies. Her mother, who died a few years back, worked for Britain's National Health Service, and her father was employed in London's transport department.
Naomi always had an interest in acting, even from a very young age. She used to search for role models in movies and TV shows, and eventually got into acting herself.
Read More:- Ewan McGregor Wife, Girlfriend, Children
Post receiving the audience's applause at age 11 while performing in a play, she has never looked back since. Naomi, after her first theater performance, told her parents that she wanted to pursue acting as her career. However, her parents were underwhelmed at first as they wanted their daughter to get involved in something more stable.
However, they came around after a while, and Naomi got to work on her performance art. She joined a youth theater, practiced acting in front of cameras, and even mentored kids younger than her - who also shared the same enthusiasm about acting like her.
At around the age of 17, she applied to a drama school and got in. But, it was during the three years at drama school that she realized she was nowhere near to knowing the necessary knowledge for acting.
Career after graduating from drama school wasn't a walk in the park, either. Seeing her friends get well-paying jobs made her insecure. But, Naomi didn't stop hustling, and her dedication started to pay off as she began landing roles, however small.
She did get to work in one episode of Doctor Who in 2015, but that didn't turn any tides for her. But, fast forward to 2018, the British actress got her first breakthrough in the TV series, The Bisexual. She portrayed Rubby for five episodes in the show.
Now commences 2019 - the year that her career finally took off. Naomi did two small roles at the beginning of the year - in TV show Cleaning Up and movie The Corrupted.
Then came the highly-rated Netflix series, The End of the F***ing World's second season. She got the role of Bonnie in the series and worked in seven episodes. The season was a big hit, which paved the way for Naomi's next big job - a part in the Star Wars franchise.
The New Star Wars Movie: Naomi's Casting And Character
In April 2019, during the Star Wars Celebration in Chicago, an announcement regarding Naomi's casting into the latest Star Wars movie, Star Wars: The Rise of Skywalker, was made. It is the most significant achievement of Naomi's career yet, playing the role of Jannah in the movie.
Another Star Wars Actor:- Billy Dee Williams Married Life With Wife | Children & Net Worth Details
Talking about her character, Jannah is a human female from Kef Bir, an ocean moon in the Star Wars world. She is a freedom fighter - who fights on the side of the First-Order Resistance. She is second to none when it comes to proficiency in using her weapon, an energy bow. Jannah crosses paths with the original group of the movies from the previous installments during an epic adventure.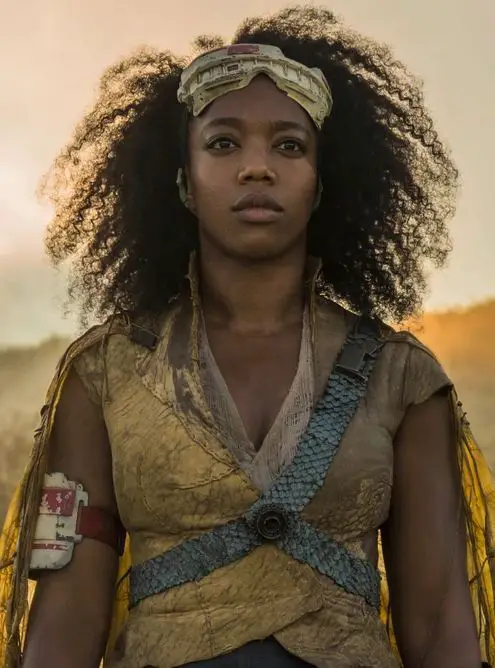 Naomi Ackie as Jannah in the new Star Wars movie (Photo: Star Wars Fandom)
Naomi has worked with full dedication for the role, even having to train for seven months to learn horseback riding to portray Jannah. It will be both Naomi and Jannah's first appearance in the franchise.
Personal Life: Is Naomi Dating Anyone?
Naomi is just starting to rise in stature. Therefore, there isn't a lot of information out there about this up-and-coming actress.
Regarding her dating life, a few sites have said that Naomi is involved with someone, albeit the real identity of that person is not yet known. There is no evidence to say whether this information is accurate or not.
However, it will be fun to see what develops in the coming years regarding her relationships. 
Interesting Facts: Wiki, Age, Nationality, Height
Naomi Ackie was born in Walthamstow, E17, East London, England, UK on 2nd November 1992.
She is of British Nationality.
Naomi's height extends 5 feet 6 inches (1.68 meters).
As mentioned above, her parents are immigrants from the West Indies. Therefore, she has a Caribbean ethnicity. However, a few sources report her ethnicity to be British and Black as well.
She grew up alongside two siblings - a brother and a sister.
She was named "One to Watch" by People magazine in October 2019.