Entertainment
Does Nathan Fielder Have A Girlfriend? More On His Divorce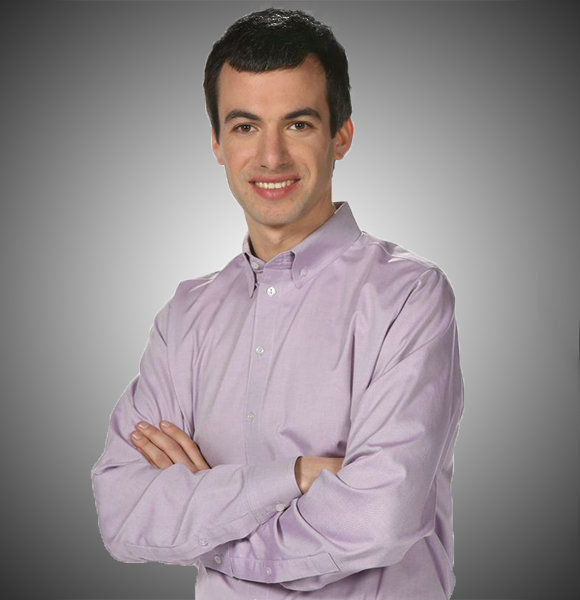 Quick Information
Date of Birth May 12, 1983
Nationality

Canadian

Profession

Writer, Comedian

Birth Name

Nathan Joseph Fielde

Zodiac Sign

Taurus

Religion

Judaism

Ethnicity/Race

White

Father

Eric Fielder

Mother

Deb Fielder

Children/Kids

Not Yet

Relationship Status

Single

Divorce/Split

Yes (Once)

Ex-Wife

Sarah Ziolkowska (Div. 2015)

Gay

No

High School

Point Grey Secondary School
Canadian actor-comedian Nathan Fielder was once a happily married man before finding fame. But, as he got busy with his career, his relationship with his wife slowly became estranged and later ended in divorce. 
A heartbroken Nathan remained single for years to come, but it seems like he has finally found someone worth the wait.
So, after his split from his wife, who is the mystery woman Nathan is dating?
Nathan Fielder's Girlfriend
Nathan is reported to be single at the moment. However, he was rumored to have a girlfriend in the past. 
He was rumored to have a girlfriend named Maci. However, she was just Nathan's on-screen girlfriend in the fourth season of  Nathan For You. Nevertheless, fans suspected Maci of being his girlfriend because of their adorable screen time together.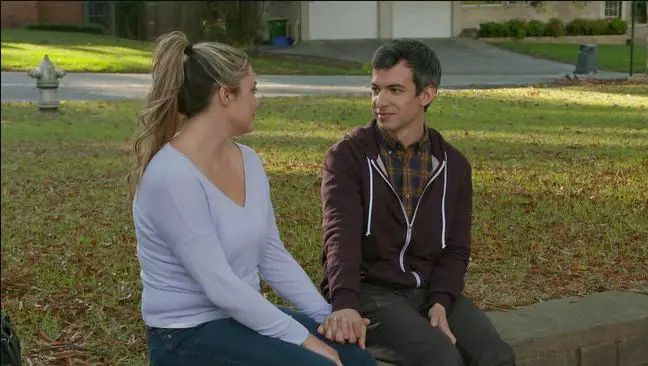 Nathan Fielder with an onscreen girlfriend, Maci. (Source: NewYorker)
However, at that time, he was dating someone beyond the screen but wanted to keep his girlfriend hidden from the public eyes.
You May Also Like:- Ben Savage Made the Headlines with his Rumored Dating with Onscreen Girlfriend turned Wife, But were they really Dating?
He hasn't shared the reason for hiding his lover, but there are many predictions about him not showing his partner because of his heartbreak from the divorce. 
Nathan Fielder's Divorce
Nathan was once a married man who was committed to his wife. He had previously tied the knot with a woman named Sarah Ziolkowska, who worked as a children's librarian. 
See Also:- Piers Morgan, Massive Net Worth Holder Fired By CNN? Here's The Truth
Nathan and Sarah are from Canada, and they knew each other before Nathan became a celebrity. His wife was very supportive of his journey.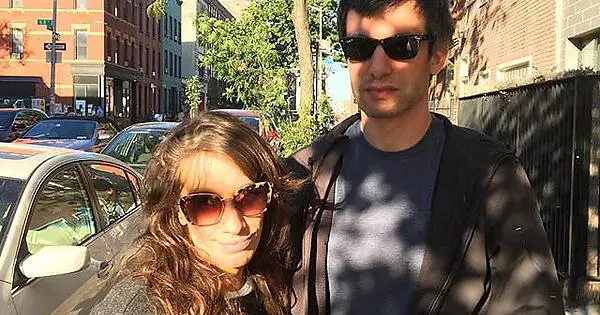 Nathan Fielder with ex-wife Sarah. (Source: Imgur)
But, as he started to succeed in the entertainment industry, he began to grow distanced from his wife, which deteriorated their healthy relationship. 
After their relationship started to fall apart, they began to live separately in 2014. With no chance of redemption, Natham and his wife eventually divorced on 16th April 2015 at the Stanley Mosk Courthouse located in Los Angeles, California. 
After a year of his split, Nathan, who had initially remained silent about the divorce, came forward to talk about the separation.
In a 2015 interview with AV Club, Nathan expressed his grievances about the sad affair while also claiming it to be shocking,
I went through a divorce last year, and I didn't know how to talk about it at first because it was so shocking. "Shocking" isn't the right word, but it's a heavy emotional thing. And even though it wasn't an extreme situation, it was very—what's the word, John, where two people are cool with everything? Amicable?
Further, heartbroken Nathan also compared his single life with cancer and mentioned that getting a divorce was worse than the disease.
After his divorce, Nathan took a lot of time to move on and see other people. However, Nathan has been very secretive about his love life and has not revealed his relationship status. Maybe he is focusing more on strengthening his career than finding someone. 
Nathan Fielder's Career Details
Nathan Fielder, age 38, was born on May 12, 1983, in Vancouver, Canada. 
Nathan is a writer-director-comedian-producer renowned for his TV series Nathan for You. His TV series was first released on Comedy Central in 2013.
Apart from his TV show, he has also made appearances in other TV shows, including The Simpsons, Transparent, Bob's Burgers, Rick and Morty, This Hour Has 22 Minutes, and so on. 
He is also an executive producer of How To with John Wilson, which started to air on HBO in October 2020.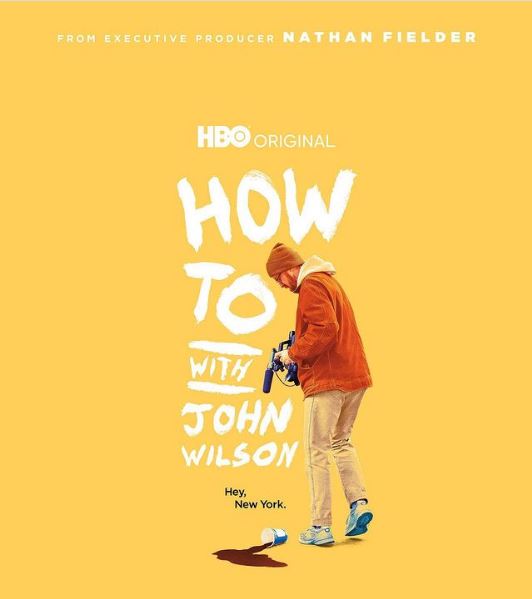 Nathan's show on HBO. (Source: Instagram) 
Nathan's love for comedies never dies. In addition, he loves performing stand-up comedy and has shown his sense of humor in his shows.
Being a comedian, he has traveled around the world on tours sharing his light-humored jokes. 
However, Nathan has not revealed about his upcoming tour or soon-to-be-held stand-up performance, but it seems like he is preparing for a grand performance in the coming days.
Don't Miss:- Is Anna Diop Married? 'Titans' Star Net Worth & Family Status At Age 30
Moreover, Nathan has also accumulated a net worth of around $4 million from his comic and acting career. 
He has established himself in the entertainment industry with his hard work and dedication. 
We will surely give you guys more updates on Nathan Fielder. Till then, stay tuned.