Entertainment
Neil Jones & Katya Jones, Are They Still Together? Strictly's Star Facts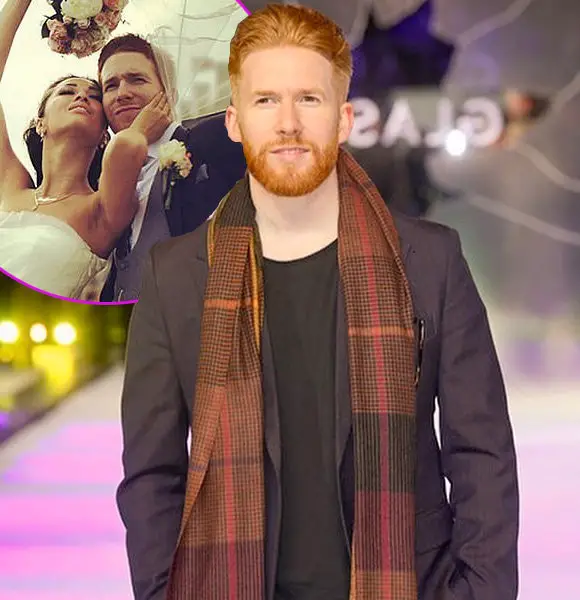 Neil Jones & Katya Jones, Are They Still Together? Strictly's Star Facts
Entertainment
Even after their separation, Neil Jones and Katya Jones have riled up the internet once more.
It was enough that the two made headlines when they were together, but even after the announcement of their split, Neil and Katya still gain the attention of fans and their admirers everywhere.
At the start of the show in September 2019, Katya had shared some hilarious photos of the Strictly professionals. In the said photo, his now ex-wife added a cheeky arrow pointing at Neil and even marked the caption, "Typical."
Soon after, another photo surfaced of Neil and Katya having fun on the dance floor. On Katya's Instagram handle, Neil was snapped, lifting her.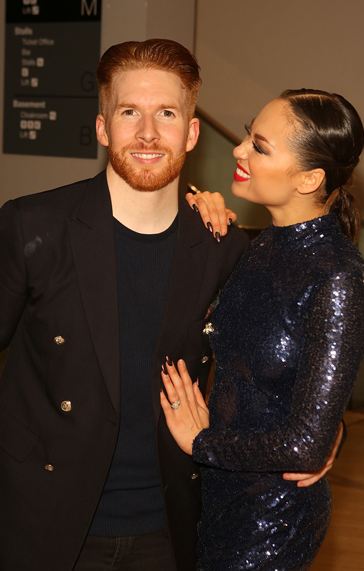 A snap from when they were still a couple: Neil Jones with ex Katya Jones (Photo: hellomagazine.com)
Neil and Katya regularly spend time together on the show and thus are seen messing around with each other in backstage videos.
Sadly though, Neil confirmed that the two have no plans of getting back together. During an interview, he stated that their split would not cause any difficulties on the show. The dancer further added that his relationship with Katya was strictly professional.
Despite assurances from Neil, the couple may have a hard time remaining friends or colleagues as they were together for nearly 11 years. The pair's wedding had taken place in 2013, and they remained married for six years before eventually splitting.
With New Dance Partners In 2019
Previously teamed up with each other, Neil and Katya now have new dancing partners in 2019.
The British dancer has been paired with Alex Scott. Alex is a former professional footballer and now works as a commentator. His ex, on the other hand, has had some issues with dance partners.
Talking About Dance Partners :-  Did Bethany Mota Ever Turn Dance Partner Into Boyfriend? Who Is She Dating Now?
On 26 April 2019, it was announced that Katya had been skipped from the main line up due to the kissing fiasco with Seann. 
It was almost confirmed that she was getting axed from the show, but it was later revealed that Katya would be partnered with another for the show. 
Before Seann, Katya had entered the show with then-dance partner Joseph McFadden, with whom she was crowned the winner of the 2017's season of Strictly Come Dancing.
Reason For Split Between Neil And Katya?
After Seann shared a passionate kiss with Katya, there was bound to be some fight between Neil and Katya.
While they both have never talked about a fued, showrunners of Strictly Come Dancing claimed that they did fight about the issue during the third week of the show.
Neil and Seann even argued over gay jibes thrown by Seann, and Neil also banned his then-wife from having interactions with Seann.
News about Neil and Katya's split came in September 2019, 10 months after Katya was seen kissing former dance partner Seann Walsh.
Take A Look:- Peyton List Split, What Caused Boyfriend Cameron Monaghan Break Up?
While the dancer duo claimed that the kiss was not the reason for their separation, both have not talked about the actual cause for their split.
As of 2019, Neil remains good friends with his former wife. Their interactions are as friendly as it can get after 11 years of togetherness.
As for any talks of a potential reunion, any news with definite proof has yet to make an appearance.