Entertainment
Transgender YouTuber Nikita Dragun Dating Status & Surgery Details
Nikita Dragun is a famous Youtuber - known for her makeup tutorials, vlogs, and inspirational videos. She has been able to earn a fanbase of over 2.6 million subscribers on Youtube.
Another reason she is so famous is due to her transgender identity and for documenting her transition and surgery. She has also been praised for inspiring other members of the LGBTQ community to be confident and open about their sexuality.
Is Nikita Dating Boyfriend?
The relationship of the trans YouTuber is a rollercoaster, probably. She has been linked to a few people in the past years. Her most recent relationship gossip started in August 2019 when she posted naked pictures of her at a beach kissing her soulmate.
The person she kissed was Bretman Rock, whom the makeup guru had previously introduced as her best friend.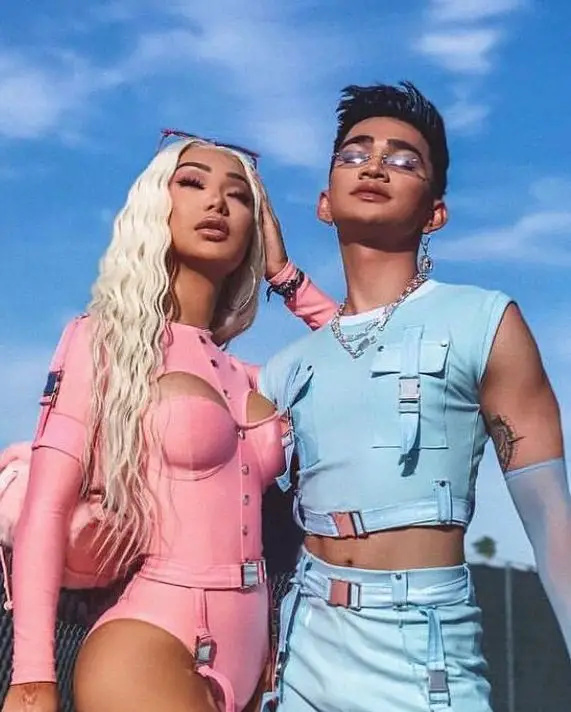 Nikita Dragun with Bretman Rock in 2019 (Photo: wattpad.com)
Furthermore, Bretman replied with a tweet which said,
"I love you more than you will ever know…"
But, after a lot of speculations about their relationship hit the internet, Nikita's loyal fans came to the rescue. One of them tweeted that a 'soulmate' does not necessarily imply they are in a relationship.
"I feel bad for the people who don't understand a SOULMATE doesn't have to be romantic…."
It seems that the conversation went both ways with her fans. But, the truth about the relationship sits with Nikita and her best friend, Bretman Rock.
Past Relationships
Before Bretman, Nikita was associated with Michael Yerger, who is a model and a TV personality. Michael appeared in Nikita's videos a couple of times when all of a sudden, Nikita posted a video ranting about her 'ex-boyfriend.' But, Michael responded via Instagram, saying that they were never together and everything was just an act.
Explore:- Is Gibi ASMR Married? Her Husband, Real Name, School
Another person that seemed to have a connection with the makeup artist was Josh Levya, who was seen doing Nikita's makeup in one of her videos. In the same video, they talked about the YouTuber's then-ex Oscar.
But, even with Josh, things seemed to be fake from one side. Josh often spoke about his friendship with Nikita, while she mentioned Josh as her boyfriend on multiple occasions.
Well, the facts about the relationship remain a mystery to this day.
Nikita's Ethnicity, Height & Surgery Details
Nikita Dragun was born on 31 January 1996 in Springfield, Virginia. The information about her parents remain unknown, but she has three siblings, namely Allegrah Nguyen Capri, Taliah Nguyen Marriott, and Vincarlo Nguyen.
You Might Like:- How Much Is Louise Pentland Net Worth? Weight Loss, Dating Status
Standing five feet and three inches tall (1.6m), Nikita is multiracial with Vietnamese ancestry through her father and Mexican ethnicity from her mother.
Being a transgender person, Nikita went through a lot of therapy and surgery to appear as the way she does now. She even documented some of her surgeries and posted them on YouTube.
The social media personality mentioned in a video that she got her jaws shaved, her nose broken, her breasts done, along with other plastic surgeries. So much so that she even admitted to being addicted to it.
But thankfully, Nikita has refrained from getting further surgeries to battle her addiction, and it is going well.
Talking about her career and net worth, she is estimated to earn $3.9K-$62K per year, based on the views of her videos. She might also get a lot of sponsors in her videos, which pumps those numbers up. But, sadly, her total net worth is kept a secret by the YouTuber.