Entertainment
Oli White, 23, Steps Into 2018 With Girlfriend; Dearest Dating Affair!
Oli White, the famous YouTuber, found his way to the list of the lucky ones who made it to 2018 with a loving girlfriend alongside his new journey... Oli's dating affair with his girlfriend might be the inspiration for everyone to want to have a relationship...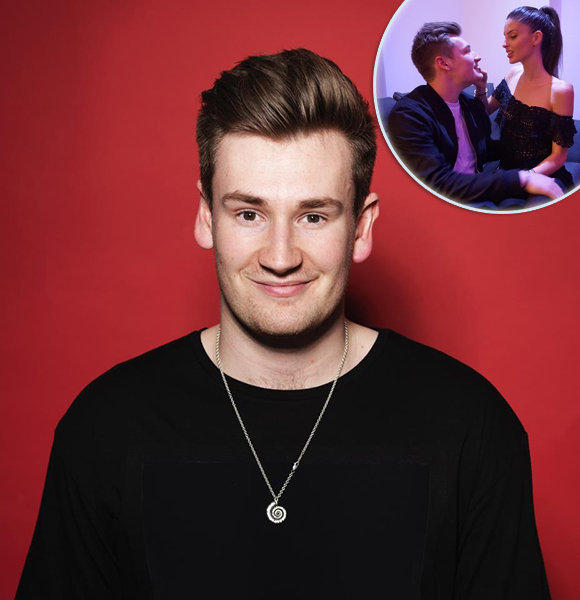 People still have a whole bunch of resolutions to work around. It wouldn't be a surprise if finding a partner happens to be one of such judgments for many.
Consequently, it's one less goal to achieve for the ones, who stepped into a new year with somebody to share their love. Family and friends apart, a girlfriend/boyfriend would be a perfect cherry on top. 
Oli White, a famous YouTuber, is one of the lucky men who made it to 2018 with a loving girlfriend alongside his new journey. Oli's dating affair with his girlfriend might be an inspiration for everyone to have a relationship. 
So, without further ado, let's take a look at Oli's euphoric dating affair.
Dating Life - Romance With Girlfriend
What would make for a perfect life? A prosperous career, along with a significant other to love, are the two essential ingredients. And guess what? Oli White has both!
Discover Another YouTube Sensation:- LDShadowLady Age, Real Name, Boyfriend
Oli's budding YouTube career has already awarded him with a handsome net worth at the mere age of 24. On the other hand, he is not short of love either, as he is blessed to be dating his beautiful girlfriend, Evie. 
The YouTube star started dating his girlfriend Evie in 2017, and the two were more than happy to step into 2018 and then 2019 together.
On 1 January 2018, Oli shared a picture with his girlfriend expressing that her presence "made things extraordinary" for him. Moreover, the way they looked at each other in the post was everything!
It was Evie who first provided the glimpse of their romantic union via Instagram in April 2017.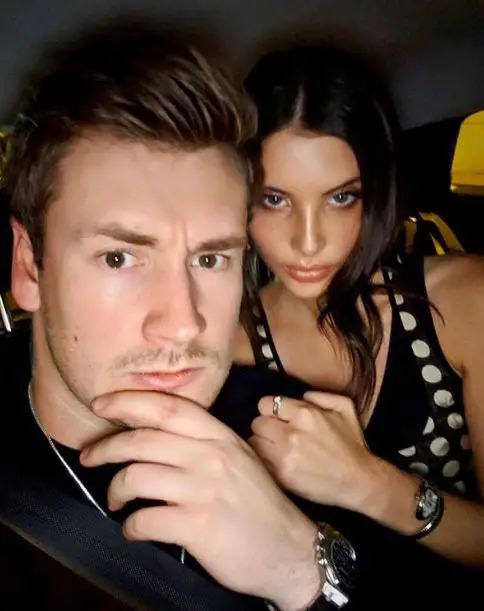 Oli White and girlfriend Evie strike a pose circa April 2019 (Photo:- Oli White's Instagram)
By 2019, Oli and his girlfriend Evie became a quintessential Instagram couple. The lovebirds embodied the phrase "relationship goals" on the platform like no other.
From traveling to Britian for some time to visiting vineyards and beaches in France, they have continued to give their romance the boost it needs. For 2019 Valentine's Day though, the YouTube star surprised his girlfriend with a flower of bouquet assembled in a KFC bucket.
Another YouTuber Happy With Partner:- FaZe Rain Girlfriend, Gay, Net Worth
Earlier that year, Oli and Evie celebrated the New Year's at Gondwana Game Reserve. The celebration also coincided with the pair's second anniversary as lovers.
Age, Height & Net Worth
Oli is a British YouTuber famed for posting quirky and comedy videos on his eponymous YouTube channel which has over 2.8 million subscribers.
His secondary channels - OliWhiteVlogs and OliWhiteGames - are also equally famous. On the latter, he boasts over 400 thousand subscribers while about 1.1 fans subscribe to the former.
As YouTube's one of the most prominent stars with three immensely liked channel, Oli generates over the six-figure sum in income annually. Meanwhile, his net worth floats at a respectable amount of $6 million.
Equally Flexible Fortune:- Antonio Garza Wiki, Age, Boyfriend, Siblings
The Youtube sensation was born in England on the 26 January 1995. Now 24 years of age, he stands tall at 6 feet (1.82 m) in height.
Growing up, Oli loved playing with toys, and his favorite toys were dinosaurs and tractors. Due to his love for performing, he wanted somebody to play with and longed to have a brother. His wish later got fulfilled when his family adopted a brother named James in April 2004.
The British talent started his YouTube career in August of 2012 with the first video titled "A New Start." He decided to give a go at YouTubing after watching a lot of videos on the site, and the rest is history in the making.
Additionally, Oli is good friends with his fellow English YouTubers, including Casper Lee, Joe Thatcher, Jack Maynard, and Conor Maynard.